11 Trustworthiness Character Traits You Need To Know
We've all been there: standing on the metaphorical diving board of trust, battling the belly butterflies of uncertainty, and looking down at the chilly water of potential betrayal. Will he keep my secret? Will she show up on time? Is Chad, from accounting, really as reliable as he seems with his neatly ironed shirts and punctuality? Trustworthiness is at the heart of these dilemmas, and indeed catapults into full view when we talk about the very tenets of character.
As a society, we hold trustworthiness as a pre-eminent character trait, a magic stardust that transforms ordinary Joe's into admirable personalities (think Nelson Mandela, Mother Teresa or yes, even our agreeable Chad). But what exactly is this elusive quality? Can it be neatly mapped into constituent elements and intentionally cultivated? If you're on a spiritual quest for personal growth or just plain tired of never getting the key to the office supply closet because your colleagues think you're up to manufacturing paper clip crowns, then this article could be the ingredient that adds the right zest to your repertoire.
Let's embark on a journey flying high on honesty's wings, barreling down the tunnels of integrity, and discovering the multi-faceted gemstone that is trustworthiness. Buckle up, seekers of truth and assorted paperwork professionals, it's going to be a delightful ride!
The Importance of Trustworthiness as a Character Trait
Trustworthiness is the lifeblood of relationships: the sturdy bridge crossing the chasm between two individuals, be they friends, lovers, or officemates. As a character trait, trustworthiness sits at the crossroads of admiration and reliance, shaping how we perceive ourselves, influence others and navigate our life journey. Would the world not be a better place if trustworthiness replaced 'liar liar pants on fire' childhood chants?
Defining Trustworthiness
Unraveling trustworthiness is much like unwrapping a Russian matryoshka doll. Each layer reveals a new facet, each piece a differential aspect of this character trait. At the core, trustworthiness is a moral value that establishes a person as reliable and dependable.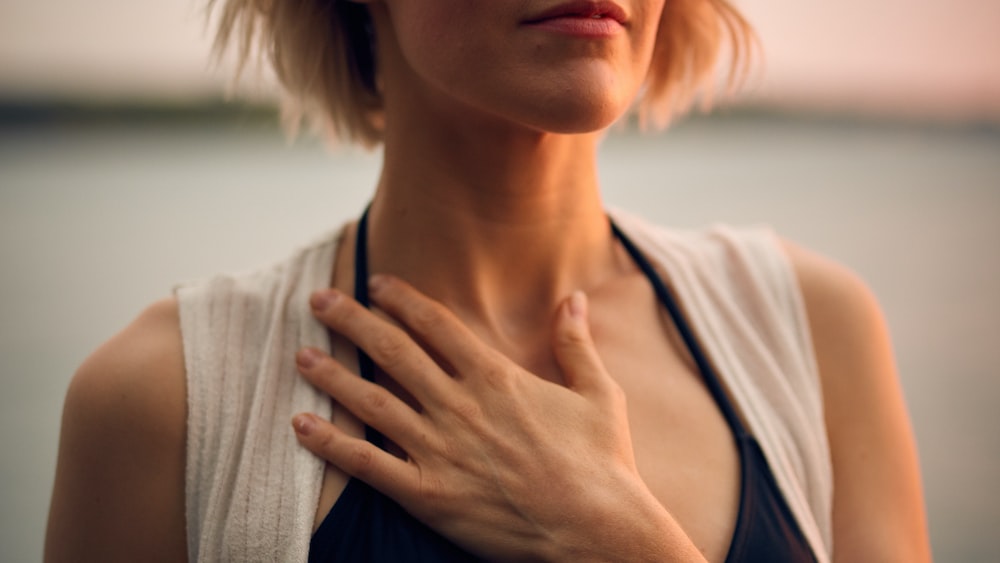 Trustworthiness is the ironclad promise that anchors one's words to one's actions. It is not a fancy cloak to be worn at convenient times, but a second skin, infused into every word you utter, every promise you make, and every secret you keep. It's the unspoken contract that your actions won't turn into booby traps, making the other person feel like they've stepped on an emotional landmine.
Ultimately, embodying trustworthiness means being the person others can count on: to speak truth, uphold commitments, and be authentic, irrespective of the circumstances. It's the comforting knowledge for others that with you, what they see is what they get.
Trustworthiness is the ironclad promise that anchors one's words to one's actions, making others feel secure and confident in their relationship with you.
Why Trustworthiness Matters
Ever tried constructing a sandcastle near the water line? An exercise in futility, isn't it? That's kind of how societies without trustworthiness resemble: unstable, insecure, and doomed. Countless studies have regarded trustworthiness as the bedrock of societal cohesion and successful personal relationships.
Trustworthiness elevates personal interactions beyond the skeletal framework of skepticism. It is the magical glue that solidifies workplace relationships, turning co-workers into dependable teams. Ask Chad; he didn't gain that respect just because of his extraordinary paper-jam resolving skills. Years of consistently demonstrating trustworthiness turned our Chad into an office superhero.
Moreover, individual trustworthiness contributes to a collective culture of trust. This fosters a nurturing environment fostering open communication, vulnerability, and collaboration, without the fear of duplicity, backstabbing or the notorious office liar rearing their ugly head.
11 Trustworthiness Character Traits You Need To Know
Excited to decode trustworthiness? Looking to sprinkle some of that Chad essence into your persona? Here are 11 essential trustworthiness character traits you need to embrace on your journey to personal and professional growth.
1. Authenticity
The cornerstone of trustworthiness builds upon the staunch ground of Authenticity. It is the brave act of unwrapping your true self and hosting a grand revelation for the world to see. Authenticity is the refusal to slip into chameleon mode by aligning your inner beliefs and values with your outside persona.
It is the fearless affirmation that you won't change your hues to blend into the crowd or to sway in the wind of popularity. Your authenticity invites others to shed their armors of skepticism and establish a bond of trust with you. No, you're not putting on airs. With you, there will be no changed locks or abruptly disappeared secret staircase to Narnia. Your words and actions are the unified symphony of your most authentic self.
Consider yourself on a journey, with Authenticity as your ride-or-die travel companion. It's about ensuring your actions sync with your beliefs, and those, dear reader, serve as the foundation of your personal 'Brand Trustworthy.'
2. Consistency
Consistency is like the sturdy pendulum in the clock of trustworthiness, adding rhythm and reliability to your conduct. It assures others that your behavior isn't as unpredictable as a pop quiz on a Monday morning or as whimsical as a cat chasing laser dots.
Your responses, behaviors, words, and actions maintain a steady beat, allowing others to anticipate, rely and build trust in you. It's about establishing, over time, that you are as reliable as the sunrise (but hopefully more exciting).
3. Integrity
A rising star in the constellation of trustworthiness is Integrity. This tenacious trait is about standing by your principles, even when they're not the most popular kid on the block. It's constructing a fortress around your moral principles and refusing to let them crumble under societal pressure or personal gain.
With integrity woven into your fabric, you signal to others that your moral compass isn't fickle, snapping to the pull of convenience. Your word can be trusted, your moral code admired, making you a magnet for trust connectivity.
4. Compassion
Another key ingredient in our trustworthiness recipe is Compassion. In the realm of trustworthiness, compassion is the gentle hand that reaches across to understand, empathize, and validate others' emotions. It signals to others that you can be trusted with their vulnerabilities, aspirations, and journeys without judgment or indifference.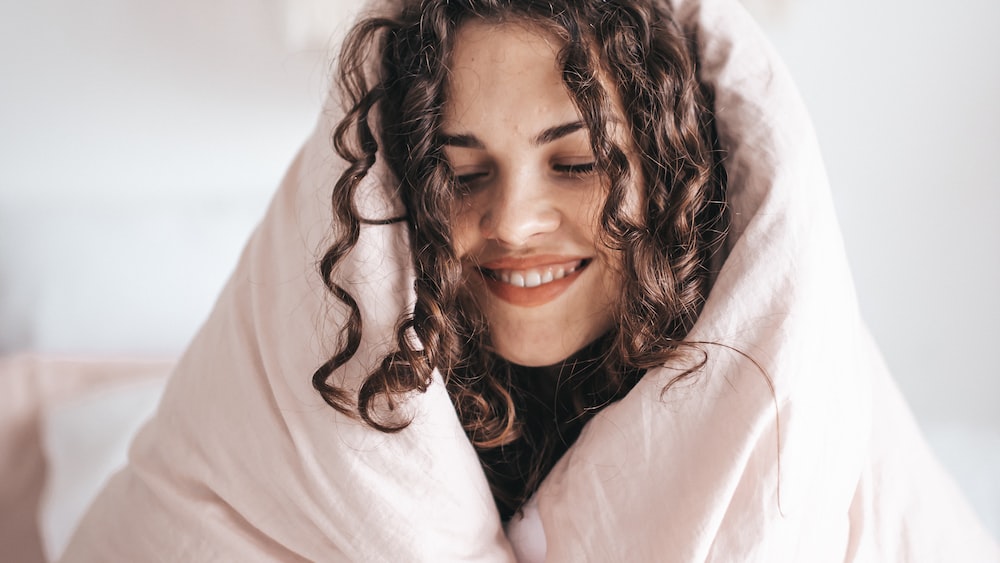 In essence, compassion carves a safe harbor where trust can anchor. It signals that you're not just about strut and sparkle, but you are a genuine soul who sees, hears, and values others' experiences.
Compassion is the gentle hand that reaches across to understand, empathize, and validate others' emotions, creating a safe harbor where trust can anchor.
5. Kindness
To be kind is more than just being polite. In my understated yet magnanimously brilliant way, I would describe kindness as the trustworthiness character trait that says, "Hey, I'm on your team." It involves active efforts to make life a little better for those around you, emphasizing the needs of others even when no one's watching.
Being a kind person might mean helping students understand their homework or it might mean offering a supportive ear to a friend undergoing a tough time. When it comes to building trust, kindness shows people that you are a more caring person because you genuinely care about their wellbeing.
6. Resourcefulness
Being resourceful, in the grand scheme of trustworthiness character traits, is like being an award-winning magician pulling out exactly the right solution from your hat at the eleventh hour. Imagine being stuck in a maze, with time running out, and only one chance to get out. Think MacGyver, but with not just duct tape and a Swiss Army knife, but also emotional intelligence, mental fortitude, and a creative mindset.
Resourcefulness reminds me of agile learners, those students always able and willing to adapt to new information and circumstances. It also includes being able to apply various strategies and use different resources to solve problems. In other words, resourcefulness involves taking something seemingly insignificant and turning it into something valuable and meaningful.
7. Connectivity
Connectivity is the trustworthiness character trait that gets the party started, the adhesive bond that brings people together, and the bridge that builds relationships. It's not about just being where the action is; it's about engaging, contributing, and, most importantly, connecting meaningfully with others.
Imagine you are part of a sports team. You wouldn't just show up for practice or games. You would connect with your teammates, understand their strengths and weaknesses, and work cohesively towards team objectives. That's what connectivity looks like – a formidable and essential trait within the trustworthiness spectrum.
Connectivity is the adhesive bond that brings people together, allowing for meaningful connections and collaborative teamwork.
8. Humility
Humility can be likened to a beautiful, delicate, and understated masterpiece in an art gallery. It doesn't need to scream its presence. Instead, it quietly radiates warmth and grace, attracting those who appreciate its worth.
In the context of trustworthiness character traits, humility means admitting when you're wrong, acknowledging others' achievements, and staying grounded during your own triumphs. It's not about downplaying your achievements; it's about accepting that we all have things to learn and that we grow by accepting perspectives different from our own.
9. Availability
Availability, the trustworthiness character trait, is like your dependable neighborhood superhero – always there when you need them. Not strutting around in shiny spandex though. Instead, it's about showing up reliably, offering support, and being mentally and emotionally present for the people in your life.
Being available means prioritizing relationships and making time for the people who matter. Imagine a friend struggling with a personal issue late at night. Rather than saying "I'll call you at a more convenient time," you listen and support them then and there. In this way, availability is a testament to your loyalty and reliability.
10. Reliability
Imagine a world where everything worked exactly as it should – your favorite coffee shop never ran out of beans, your car always started without a hitch, and your friends were always on time. That level of reliability would probably nudge the earth off its axis in sheer disbelief! Yet, that's precisely the trustworthiness character trait we're discussing next.
Reliability means delivering on what you've promised, every time. Gaining reliability certainly pays off: it makes you a person who can be counted upon in challenging situations. Be it meeting deadlines at work, providing help, or being there for a friend, being reliable consolidates your position as a trusted individual in your personal and professional circles.
11. Discretion
Finally, discretion. Wrapped in a cloak of subtlety and tact, it dances on the tightrope of what to say, when to say it, and most importantly, what not to say. Discretion is the trustworthiness character trait that governs your interactions, ensuring you handle sensitive information judiciously and respect others' boundaries.
Whether you are managing confidential business information or knowing a friend's little secret, exhibiting discretion showcases you as a trustworthy person. When people know they can confide in you without fear, they open themselves up fully, strengthening personal and professional bonds.
How to Cultify Trustworthiness
So, you've got your checklist of trustworthiness character traits. Now the question is, how do you go about cultivating them? Well, as with all meaningful journeys, it starts with a single, all-important step: the desire and determination to become that more caring person.
Building Authenticity
Building authenticity involves consistently being true to yourself, your ideas, and your values. It requires a good old chat with the man (or woman) in the mirror and asking some hard questions. Are you being true to your values, or are you just trying to fit in?
To aid in this self-reflection, take King Hamlet's advice to his son: "To thine own self be true." A recipe for authenticity might include: a dash of self-awareness, a sprinkling of moral courage, a dollop of consistency, all garnished with a sprig of resilience. With authenticity as your driving force, you'll certainly become an embodiment of trustworthiness, a beacon of integrity, and a magnet for genuine relationships.
Building authenticity involves consistently being true to yourself, your ideas, and your values, which requires self-reflection and asking hard questions.
Maintaining Consistency
Ever hear the saying "consistency is key"? Well, when it comes to trustworthiness, it's like the gold standard. It's like being that faithful old tree in the park that stands tall no matter what season it is – rain, hail, or sunshine. Consistency reinforces reliability. Perhaps you promise your family always to be on time for Sunday lunch, and you're there without fail. You're portraying a trustworthiness character trait, your consistency brimming with the reliability they can lean on.
But, my friends, maintaining consistency is not the walk in the park we sometimes wish it was. It requires a conscious effort, sustained commitment, and let's not forget a good memory! Otherwise, you might find your Sunday roast getting cold. Make it your goal to align your actions with your words consistently, and you're one step closer to polishing your trustworthiness.
Upholding Integrity
Now, integrity and trustworthiness are like two peas in a pod. If trustworthiness was a school, then integrity would be in the school pace character education program (the really intense one!). In a nutshell, integrity is walking your talk, living unflinchingly by your moral and ethical standards.
When you uphold integrity, you're celebrating honesty and transparency, even when nobody's watching. Simply put, it's about staying true to yourself, your values, and your commitments. You showcase integrity when you refuse to cheat in the workplace, even under immense pressure, or when you stand by a friend when it's against the popular opinion.
In the grand playground of trustworthiness character traits, integrity is the slide everyone wants to glide down – it takes you to strong relationships and increases self-esteem. It may be a steep climb to the top, but the swift descent towards personal growth is worth every huff and puff!
FAQs
1. How can I become more trustworthy?
To become more trustworthy lays in nurturing and consistently practicing certain traits. These include authenticity, consistency, integrity, and compassion. Make truthful and open communication a habit and always follow through on your promises.
2. Why is trustworthiness an important character trait?
Why trustworthiness gains importance as a character trait is because it's foundational to strong, healthy relationships. It encourages an environment of respect and safety, enhancing cooperation and collaboration.
3. How can trustworthiness impact my personal and professional relationships?
How trustworthiness influences your relationships is notable. In personal relationships, it fosters love, understanding, and unity. Professionally, it garners respect, reliability and fosters a thriving team environment.
4. Can trustworthiness be learned or is it an inherent trait?
The question of trustworthiness as a learned or inherent trait is interesting. While some people naturally exhibit trustworthiness, it can indeed be cultivated and learned through conscious practice and dedication.
Conclusion
In the rush and tumble of life, scrambling for success and 'winning,' the profound value of trustworthiness can sometimes be forgotten. Yet, nurturing this character trait is much more than just a wholesome pursuit – it's a transformative journey towards a more fulfilling life. These virtues, once learned and enshrined in our actions, not only enhance our personal self-worth but also enrich the world around us.
It's crucial to remember that the road to trustworthiness is not a sprint but a marathon, one that beckons us to embrace our authenticity, uphold unwavering integrity, and nurture consistency. Like a gardener diligent in his craft, we must nurture these traits, for they will bloom and pay us back in kind. So, dear reader, let's take a moment today to reflect on these trustworthiness character traits, and ask ourselves: how can we weave more authenticity, integrity, and consistency into our daily tapestry of life?
I hope this exploration of trustworthiness has been insightful, helpful, and may it ripple out into your world, adding a little more integrity, a dash more consistency, and a whole heap of authenticity! Remember, trustworthiness isn't a sprint – it's a continuous journey of growth. Here's to embodying these beautiful trustworthiness character traits with grace and humor on our lifelong journey of self-discovery!
With much warmth, Fabian.
Share with your Friends: