What Exactly Is Mindfulness? Unveiling The True Meaning
Hello there! Are you on a journey to self-improvement and looking to elevate your mental well-being? If so, you've come to the right place! In this article, we'll be exploring the fascinating world of mindfulness, a practice that has been gaining popularity in recent years. From its ancient roots to its modern applications, we'll delve into the science behind it and discuss various ways to incorporate mindfulness into your daily life.
First, let's start by understanding what mindfulness actually is. By the end of this article, you'll have a clear definition and a better grasp of how it can benefit you in various aspects of your life – from personal growth to professional success. So, without further ado, let's dive right in!
Defining Mindfulness
Mindfulness can be defined as a mental state achieved by focusing one's awareness on the present moment, while calmly acknowledging and accepting one's feelings, thoughts, and bodily sensations. It is essentially a form of meditation that helps us become more present, self-aware, and compassionate.
The Origins of Mindfulness
The practice of mindfulness has its roots in ancient Buddhist traditions, dating back more than 2,500 years. It was originally developed as a way to cultivate insight, wisdom, and compassion, and was an integral part of the Noble Eightfold Path – a set of guidelines designed to help individuals achieve enlightenment. The core of mindfulness in Buddhism is the practice of satipatthana, which translates to "establishment of mindfulness" in Pali.
Throughout history, mindfulness has evolved and been adapted by various cultures and spiritual traditions. In the 20th century, it was introduced to the Western world, where it has gained widespread recognition as a powerful tool for personal development and mental well-being.
The practice of mindfulness has its roots in ancient Buddhist traditions and has gained widespread recognition as a powerful tool for personal development and mental well-being.
Mindfulness in Modern Context
In today's fast-paced society, the practice of mindfulness has become more relevant than ever. With the constant barrage of information and an endless stream of distractions, it's easy to become overwhelmed and lose touch with our inner selves. This is where mindfulness comes in – by teaching us how to be fully present and aware of our thoughts, feelings, and bodily sensations, we can cultivate a sense of inner calm and balance.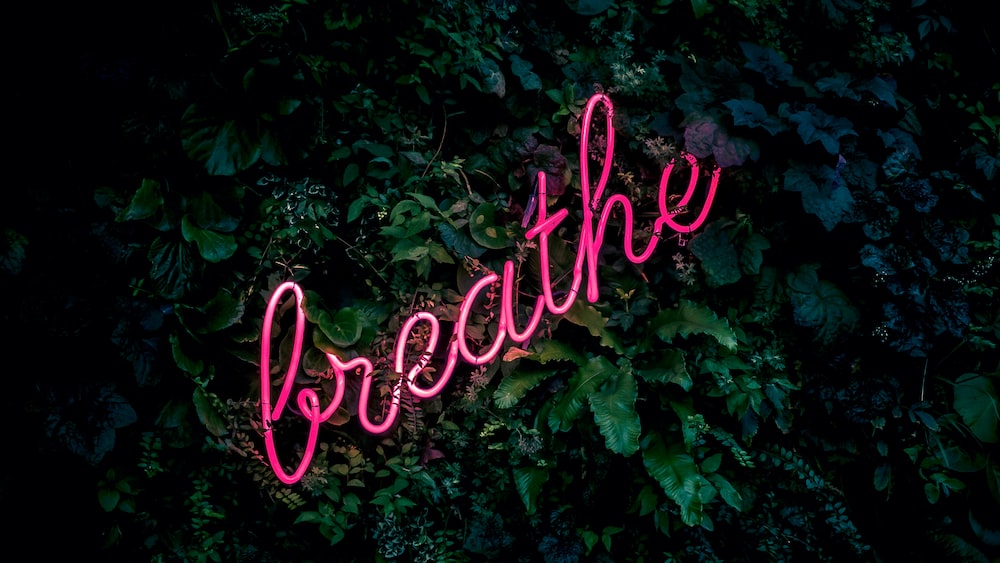 One significant milestone in the modern mindfulness movement was the development of Mindfulness-Based Stress Reduction (MBSR), a program created by Jon Kabat-Zinn in 1979. MBSR combined Buddhist mindfulness practices with elements of Western psychology, such as cognitive therapy, to create an accessible and secular approach to mindfulness that has since been widely adopted in the fields of healthcare, education, and corporate well-being.
The Science Behind Mindfulness
As mindfulness has gained popularity, researchers have begun to explore the science behind its benefits. Numerous studies have been conducted to investigate the neurological and psychological effects of mindfulness practice, and the results are nothing short of impressive.
The Neuroscience of Mindfulness
Mindfulness has been shown to have a profound impact on the brain. Research has demonstrated that regular mindfulness practice can lead to changes in the brain's structure and function, a phenomenon known as neuroplasticity. These changes have been associated with various cognitive and emotional benefits.
For instance, studies have shown that mindfulness can increase the density of gray matter in regions of the brain responsible for attention, emotion regulation, and self-awareness. Furthermore, mindfulness practice has been found to strengthen the connections between different brain regions, which can improve communication and integration of information within the brain.
Another fascinating discovery is the impact of mindfulness on the amygdala, the brain's "fear center" responsible for our stress response. Research has shown that mindfulness can reduce the size and activity of the amygdala, leading to a decrease in stress and anxiety levels.
The Psychological Benefits of Mindfulness
The practice of mindfulness has been linked to a wide range of psychological benefits, including improved emotional regulation, increased self-awareness, and enhanced cognitive function. Some of the key benefits include:
Reduced stress and anxiety: By cultivating a non-judgmental awareness of our thoughts and feelings, mindfulness can help us develop better coping strategies and reduce the impact of stressors on our mental well-being.
Improved focus and concentration: Mindfulness trains our attention and helps us become more present, which can lead to increased productivity and efficiency in our daily tasks.
Enhanced emotional intelligence: Through increased self-awareness and compassion, mindfulness can help us better understand and manage our emotions, leading to improved relationships and emotional resilience.
Different Types of Mindfulness Practices
There are various mindfulness practices that cater to different preferences and needs. These practices can range from formal meditation techniques to simple exercises that can be integrated into our daily routines.
Mindfulness Meditation
Mindfulness meditation is a practice that involves focusing our attention on a specific object, such as our breath, and gently bringing our mind back to this focus whenever it wanders. This form of meditation helps to develop our ability to stay present and aware, as well as cultivate qualities such as patience, compassion, and non-judgment.
There are several types of mindfulness meditation, including breath-focused meditation, loving-kindness meditation, and body scan meditation. Each of these practices offers unique benefits and can be tailored to suit individual preferences and needs.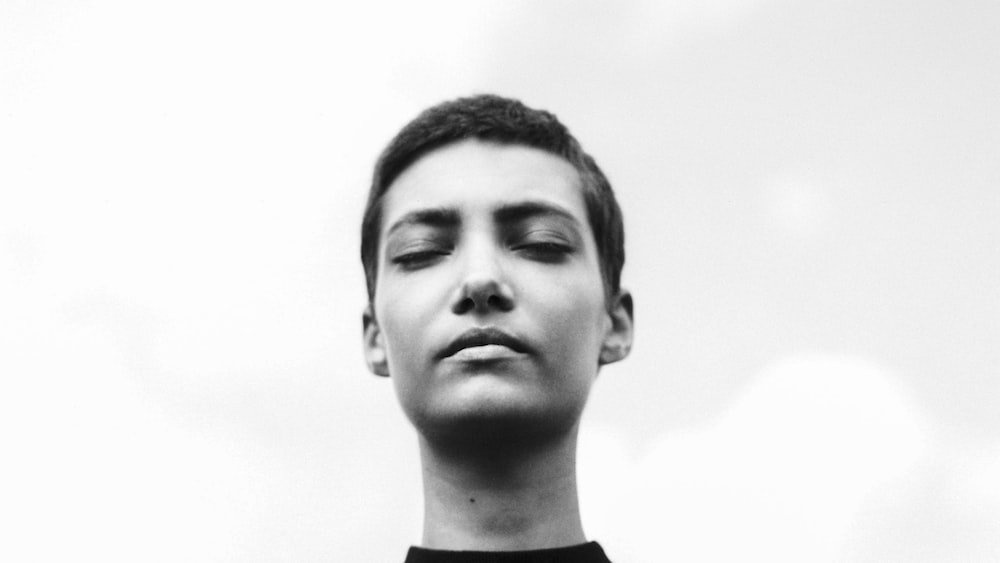 Body Scan
The body scan is a mindfulness practice that involves systematically directing our attention to different parts of the body, observing any sensations that arise, and then releasing any tension or discomfort we might encounter. This practice helps to develop a greater awareness of our bodily sensations and can be particularly beneficial for those who experience chronic pain or stress-related physical symptoms.
By cultivating a non-judgmental awareness of our bodily sensations, the body scan can help us to better understand the connection between our thoughts, emotions, and physical experiences. This insight can lead to improved self-awareness, stress reduction, and enhanced emotional regulation.
Mindful Eating
Mindful eating is a simple yet powerful practice that can transform your relationship with food and enhance your overall well-being. It involves being fully present and aware of the sensations, tastes, and textures of the food you consume, as well as listening to your body's hunger and fullness cues. By slowing down and savoring each bite, you can truly appreciate the nourishment your food provides and make more conscious choices about what you eat.
To get started with mindful eating, follow these simple steps:
Choose a meal or snack to practice with, ideally one without distractions such as TV or your phone.
Before taking a bite, take a moment to appreciate the appearance, smell, and texture of your food.
As you eat, chew slowly and thoroughly, paying attention to the flavors and sensations in your mouth.
Pause between bites, putting down your utensils and taking a deep breath.
Notice any feelings or thoughts that arise during the experience and practice acceptance without judgment.
Mindful Movement
Mindful movement integrates mindfulness with physical activity, allowing you to bring full awareness to your body and its sensations as you move. It can be practiced through activities like yoga, tai chi, or even everyday tasks like walking or stretching. The key is to focus on the present moment, observing your breath, body sensations, and thoughts without judgment.
Incorporating mindful movement into your routine can not only enhance your physical well-being but also help you cultivate a deeper connection with your body and emotions. By paying attention to how you move and breathe, you can develop greater body awareness, improve your mental focus, and reduce stress.
Incorporating mindful movement into your routine can enhance your physical well-being, cultivate a deeper connection with your body and emotions, and reduce stress.
How to Practice Mindfulness in Daily Life
In today's fast-paced world, it's easy to feel overwhelmed and disconnected from our own thoughts and emotions. Practicing mindfulness in daily life can be a game-changer, helping you cultivate greater self-awareness, acceptance, and well-being.
Tips for Incorporating Mindfulness into Your Routine
To seamlessly integrate mindfulness into your everyday life, consider these practical tips:
Start small: Begin by dedicating just a few minutes each day to a mindfulness practice, such as deep breathing or a body scan.
Use reminders: Set a timer on your phone or place visual cues around your environment to remind you to take mindful moments throughout the day.
Make it a habit: Choose a consistent time and place to practice mindfulness, and make it a non-negotiable part of your routine.
Overcoming Common Challenges in Mindfulness Practice
As you embark on your mindfulness journey, it's normal to encounter obstacles along the way. Here are some common challenges and strategies to overcome them:
Distractions: It's easy to get caught up in our thoughts and external distractions. When you notice your mind wandering, gently bring your attention back to the present moment without judgment.
Time constraints: If you feel too busy to practice mindfulness, try incorporating it into your existing activities, such as washing dishes or walking to work.
Self-criticism: Remember that mindfulness is a skill that takes time to develop. Be patient with yourself and practice self-compassion as you learn to navigate your thoughts and emotions.
The Impact of Mindfulness on Mental Health and Well-being
Mindfulness has been shown to have profound effects on mental health and well-being, making it a valuable tool for individuals of all ages and backgrounds, including emerging adults navigating the challenges of early adulthood.
Reducing Stress and Anxiety
Numerous studies have demonstrated the power of mindfulness in reducing stress and anxiety. By focusing on the present moment and cultivating non-judgmental awareness, we can break the cycle of worry and rumination that often fuels these negative emotions.
Regular mindfulness practice can also help to regulate our nervous system, promoting a sense of calm and relaxation in both our mind and body. This, in turn, can improve our overall quality of life and well-being.
Enhancing Focus and Concentration
In today's digital age, our attention is constantly being pulled in multiple directions, making it difficult to stay focused and concentrate on the task at hand. Mindfulness can be a powerful antidote to this challenge, as it trains our brain to become more present and attentive.
Research has shown that mindfulness can improve attention, concentration, and cognitive functioning, making it an invaluable tool for both personal and professional success.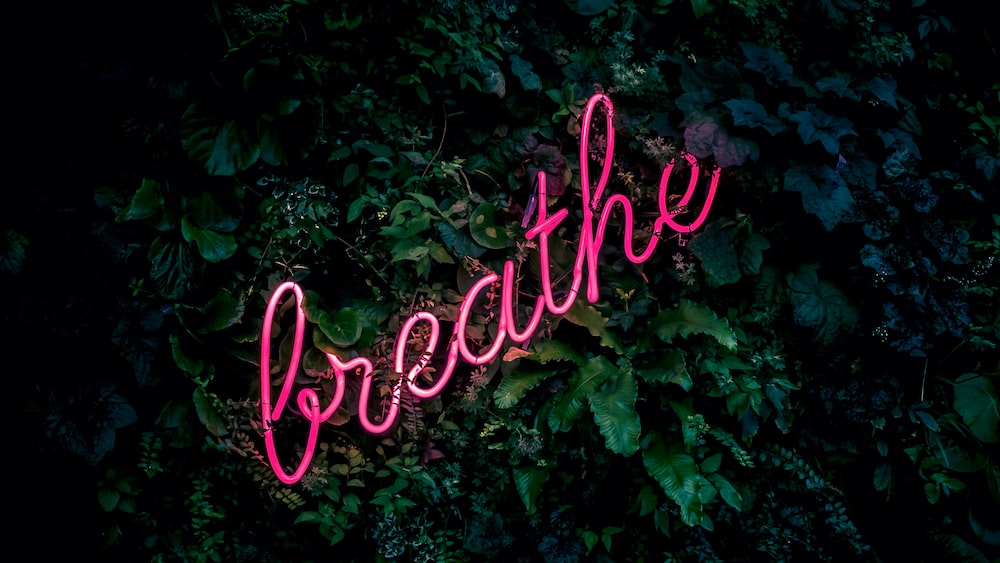 Cultivating Self-Compassion and Emotional Resilience
Mindfulness encourages us to approach our thoughts and emotions with acceptance and non-judgment, fostering greater self-compassion and emotional resilience. By learning to observe our internal experiences without getting caught up in them, we can develop a healthier relationship with ourselves and better navigate the ups and downs of life.
Incorporating mindfulness into your daily routine can be a powerful way to enhance your mental and emotional well-being, opening the door to greater self-awareness, self-compassion, and overall life satisfaction.
Mindfulness in the Workplace and Education
In today's fast-paced world, the importance of mindfulness in the workplace and education cannot be overstated. Both employees and students are faced with constant demands on their time and attention, which can have detrimental effects on their mental health and overall well-being. Through the lens of mindfulness, we can help these individuals develop the skills necessary to navigate their professional and academic lives with greater ease and resilience.
Benefits of Mindfulness for Employees and Students
Research advancements in the field of mindfulness have shown a multitude of benefits for both employees and students. For starters, practicing mindfulness can lead to improved mental health by reducing stress, anxiety, and depression. This, in turn, can result in better focus, decision-making, and problem-solving abilities.
Moreover, mindfulness fosters emotional intelligence and self-awareness, allowing individuals to better understand their own thoughts, emotions, and reactions. These skills are essential for effective communication and collaboration in both the workplace and the classroom. Additionally, incorporating mindfulness into daily routines has been shown to boost creativity and innovation, which are highly valued traits in today's competitive job market and academic settings.
Lastly, mindfulness practices can help improve physical health by lowering blood pressure, reducing chronic pain, and enhancing sleep quality. Better overall health inevitably leads to increased productivity and a more positive outlook, benefiting both employees and students in their respective environments.
Implementing Mindfulness Programs in Organizations and Schools
Implementing mindfulness programs in organizations and schools involves a combination of expertise, planning, and a commitment to creating a supportive environment. To begin with, it's crucial to gather relevant data on the specific needs and challenges faced by the employees or students. This information will help tailor the mindfulness program to suit the unique requirements of the target audience.
Next, it's essential to involve professionals with expertise in mindfulness-based interventions and education. These experts can help design and deliver workshops, seminars, or courses that teach various mindfulness techniques and practices. Additionally, they can provide ongoing support and guidance to ensure the program's success.
Incorporating mindfulness into the culture of the organization or school is also vital. This can be achieved by:
Encouraging open dialogue about the benefits of mindfulness and its relevance in the workplace or classroom
Providing resources and tools that support mindfulness practice, such as designated quiet spaces or meditation apps
Recognizing and celebrating the efforts and achievements of those who engage in mindfulness practices
Implementing a successful mindfulness program in organizations and schools requires a tailored approach based on relevant data, involvement of experts, and creating a supportive culture.
FAQs
1. How long does it take to see the benefits of mindfulness practice?
The time it takes to see the benefits of mindfulness practice varies for each individual. However, many people report experiencing positive changes within a few weeks of consistent practice. Keep in mind that mindfulness is a skill that develops over time, so the more you practice, the greater the benefits you'll experience.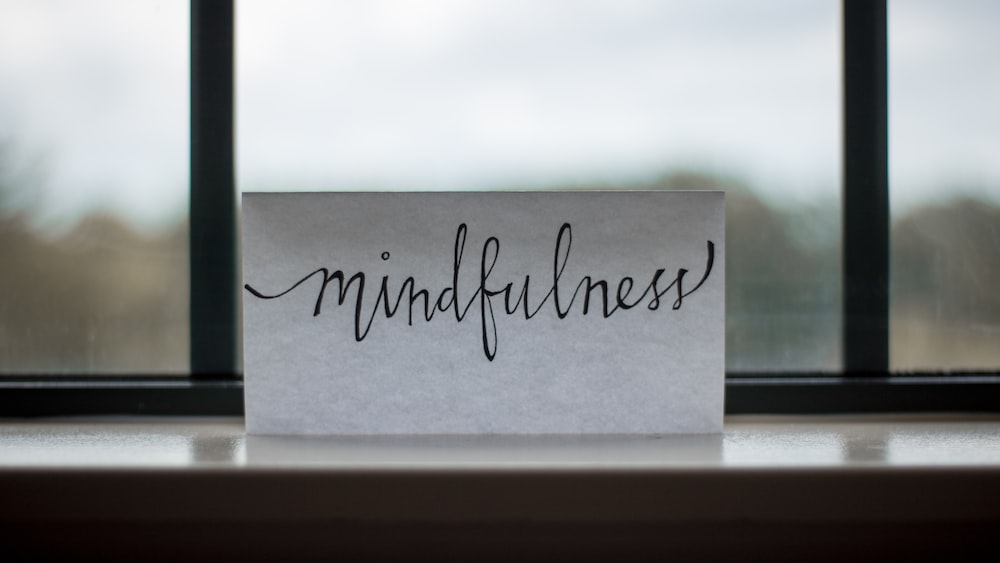 2. Can mindfulness be practiced by children and teenagers?
Yes, mindfulness can be practiced by children and teenagers. In fact, teaching mindfulness techniques to young people can help them develop healthy coping mechanisms and emotional resilience early in life. There are many age-appropriate mindfulness exercises and resources available for children and adolescents.
3. Are there any potential risks or side effects of practicing mindfulness?
Potential risks or side effects of practicing mindfulness are generally minimal. However, some individuals may experience increased awareness of difficult emotions or memories, which can be uncomfortable. It's essential to approach mindfulness practice with self-compassion and seek professional guidance if needed.
4. How do I choose the right mindfulness practice for me?
Choosing the right mindfulness practice for you depends on your personal preferences, needs, and goals. Begin by trying various techniques and exercises, such as mindfulness meditation, body scan, or mindful movement, and identify which ones resonate with you the most. You may also find it helpful to consult with a mindfulness teacher or practitioner for personalized guidance.
Conclusion
Mindfulness is a powerful tool for self-improvement and personal growth, with a wide range of benefits for both mental and physical health. By incorporating mindfulness practices into our daily lives, we can cultivate greater self-awareness, emotional resilience, and overall well-being. The impact of mindfulness in the workplace and education is undeniable, with numerous advantages for employees and students alike.
So, why not give mindfulness a try? You might be surprised at the profound changes it can bring to your life, both personally and professionally. Remember, as with any skill, practice makes perfect. So, start small, be patient, and allow yourself to experience the transformative power of mindfulness.
I wish you the best! Fabian.
Share with your Friends: