What Is Mindfulness? Discover The Benefits And Techniques
Welcome to the world of mindfulness! Have you ever felt overwhelmed by the daily grind, struggling to find a moment of peace in your busy life? We've all been there. In today's fast-paced world, it's easy to get caught up in the endless cycle of tasks and obligations. But what if there was a way to slow down, reconnect with ourselves, and truly experience the present moment? That's where mindfulness comes in.
Mindfulness is a powerful tool that can help us cultivate awareness, reduce stress, and improve our overall well-being. In this article, we'll explore the origins and science behind mindfulness, its numerous benefits, and various techniques you can use to incorporate it into your everyday life. So, are you ready to embark on this journey of self-discovery? Let's dive in!
Understanding Mindfulness
Before we delve into the details, it's essential to grasp the concept of mindfulness and what it means to be mindful.
What is Mindfulness?
Mindfulness is the practice of paying attention to the present moment in a non-judgmental and accepting manner. It involves observing your thoughts, feelings, and bodily sensations without getting caught up in them. Instead of being swept away by the constant stream of thoughts and emotions, mindfulness allows you to step back and observe your inner experience with clarity and compassion.
By cultivating mindfulness, we learn to be more present and engaged in our lives, rather than constantly dwelling on the past or worrying about the future. This heightened sense of awareness can lead to a deeper understanding of ourselves, our relationships, and the world around us.
Mindfulness cultivates present moment awareness and allows for a deeper understanding of oneself and the world around us.
Origin of Mindfulness
The concept of mindfulness has its roots in ancient Buddhist teachings, particularly the practice of meditation. Over 2,500 years ago, the Buddha taught his followers to cultivate mindfulness as a way to develop insight and understanding, ultimately leading to enlightenment. However, mindfulness is not exclusive to Buddhism. Many other spiritual traditions, such as Hinduism, Taoism, and even Christianity, have incorporated similar practices throughout history.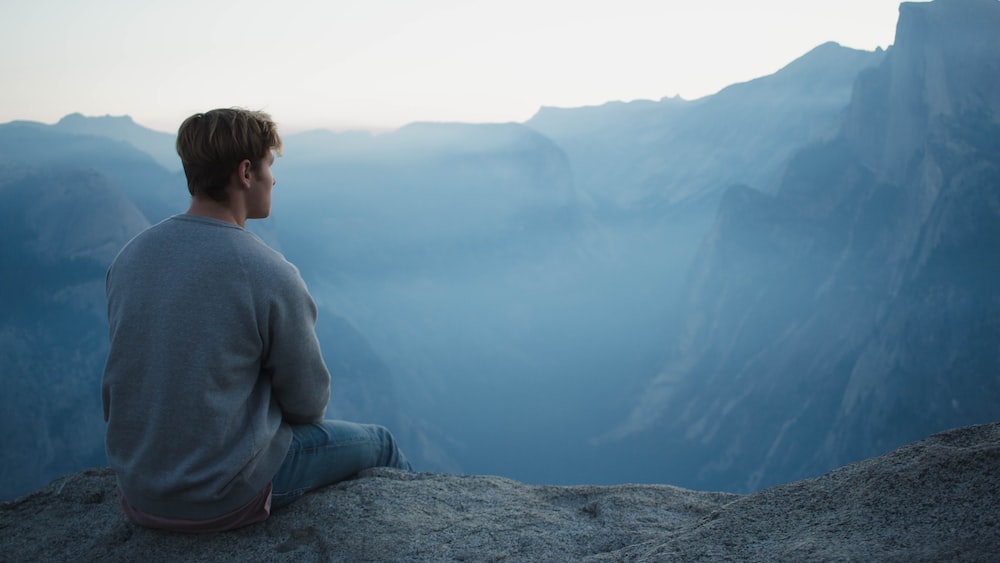 In recent decades, mindfulness has gained popularity in Western culture, thanks to pioneers like Jon Kabat-Zinn, who founded the Mindfulness-Based Stress Reduction (MBSR) program at the University of Massachusetts Medical Center in 1979. Since then, numerous studies and research have been conducted, exploring the benefits of mindfulness and its potential applications in various fields, such as psychology, education, and healthcare.
The Science Behind Mindfulness
Now that we have a clearer understanding of mindfulness, let's delve into the fascinating world of science and explore how this ancient practice affects the brain and our mental well-being.
How Mindfulness Affects the Brain
Research has shown that mindfulness can induce significant changes in the brain's structure and function. One key area of interest is the prefrontal cortex, which is responsible for higher-order cognitive functions such as decision-making, attention, and emotional regulation. Studies have found that mindfulness practice can strengthen the connections within the prefrontal cortex, leading to improvements in these cognitive abilities.
Another important brain region affected by mindfulness is the amygdala, the brain's emotional center. By practicing mindfulness, the amygdala becomes less reactive to stressful stimuli, which can help reduce anxiety and promote a sense of calm.
Improving Mental Health and Well-being
The benefits of mindfulness don't stop at the brain. Numerous studies have shown that regular mindfulness practice can lead to significant improvements in mental health and well-being. For example, mindfulness has been found to alleviate symptoms of depression, anxiety, and stress, as well as enhance self-esteem, empathy, and overall life satisfaction. By cultivating awareness, compassion, and acceptance, mindfulness can help us develop greater resilience and emotional intelligence, enabling us to navigate life's challenges with grace and ease.
The Benefits of Mindfulness
Mindfulness is a powerful tool that has been shown to have a wide range of benefits for both mental and physical health. This section will dive into some of the most significant benefits you can experience when practicing mindfulness regularly.
Reducing Stress and Anxiety
One of the most well-known benefits of mindfulness is its ability to reduce stress and anxiety. When we practice mindfulness, we learn to become more aware of our thoughts and emotions, allowing us to better manage and respond to stressors in our lives.
Moreover, mindfulness practices such as meditation have been shown to decrease the production of cortisol, the stress hormone, which in turn helps to lower anxiety levels. This means that by practicing mindfulness, we can actively work towards a calmer and more balanced state of mind.
Practicing mindfulness can help reduce stress and anxiety by increasing awareness of our thoughts and emotions, and decreasing the production of cortisol, the stress hormone.
Enhancing Focus and Concentration
The practice of mindfulness can also lead to improved focus and concentration. This is because mindfulness trains us to be more present and aware of our thoughts, helping to prevent distractions from taking over.
In fact, a study conducted at the University of California, Santa Barbara found that participants who underwent a two-week mindfulness training program experienced significant improvements in their ability to concentrate. This indicates that mindfulness can have a positive effect on our cognitive abilities.
Moreover, mindfulness can help combat the effects of digital distractions, such as smartphones and social media, by teaching us how to be more focused and present in the moment.
Improving Emotional Regulation and Relationships
By practicing mindfulness, we can become more aware of our emotions and learn how to respond to them in a healthier way. This improved emotional regulation can have a positive impact on our relationships as well, as it allows us to communicate more effectively and handle conflicts with more empathy and understanding.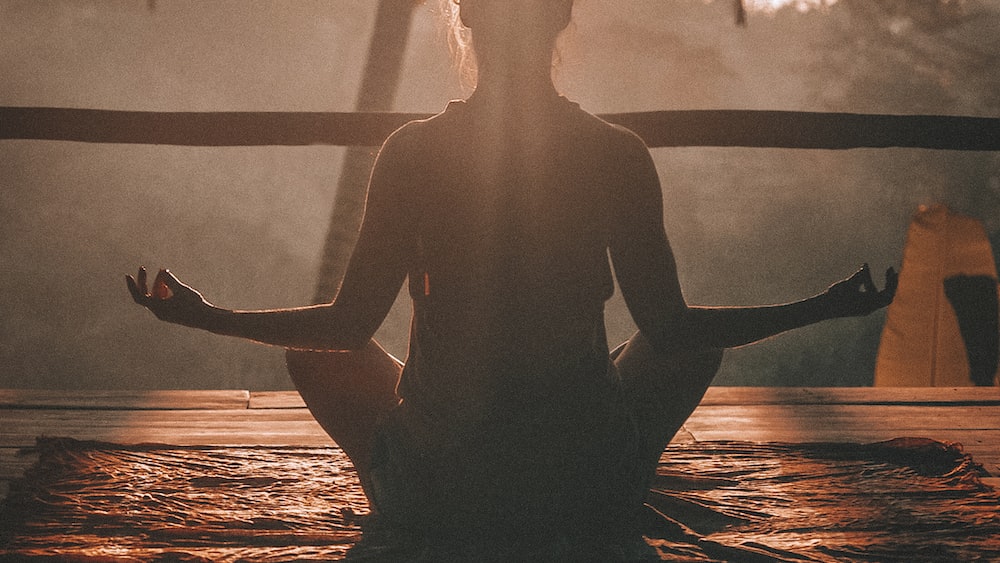 Furthermore, mindfulness can help deepen our connections with others by encouraging us to be more present and engaged during conversations. This can lead to stronger, more fulfilling relationships.
Boosting Physical Health
Mindfulness doesn't just benefit our mental well-being; research has shown that it can have a positive impact on our physical health as well. One way mindfulness can improve our physical health is by reducing stress, which is a known risk factor for a variety of chronic health conditions, including heart disease and diabetes.
Additionally, mindfulness has been shown to improve immune system function and help with pain management. A study conducted at the University of Wisconsin-Madison found that participants who practiced mindfulness meditation had a stronger immune response to a flu vaccine than those who did not meditate.
Lastly, practicing mindfulness has been linked to better sleep quality. When we are more aware of our thoughts and emotions, we are better equipped to manage the racing thoughts and stress that can often interfere with a good night's rest.
Techniques and Approaches to Mindfulness
There are many different ways to incorporate mindfulness into your daily life. In this section, we'll explore a variety of techniques and approaches to help you find the mindfulness practice that works best for you.
Mindfulness Meditation
Mindfulness meditation is perhaps the most well-known and widely practiced mindfulness technique. It involves setting aside time to sit in a quiet space and focus on your breath, allowing thoughts and distractions to come and go without judgment.
By practicing mindfulness meditation regularly, you can train your mind to be more present and aware, leading to many of the benefits mentioned earlier in this article. Whether you're a seasoned meditator or just starting out, mindfulness meditation can be a valuable tool on your journey towards self-improvement and self-growth.
Body Scan
The Body Scan is a powerful mindfulness technique that encourages you to tune into your body and experience its sensations. It involves systematically focusing your attention on different parts of your body, starting from the top of your head and moving down to your toes. By doing so, you become more aware of any physical tension, discomfort, or even pain that you might be experiencing.
As you practice the Body Scan, you'll begin to develop a greater sense of connection between your mind and body. This heightened awareness can lead to a better understanding of your emotions, and in turn, help you make healthier decisions for your overall well-being. So, why not take a few minutes each day to check in with your body and see what it's telling you?
Mindful Breathing
Mindful Breathing is a fundamental technique in mindfulness practice, and it's something you can do anytime, anywhere. To begin, find a comfortable position and close your eyes. Bring your attention to your breath, noticing the natural rhythm of your inhales and exhales.
As you breathe in, be aware of the air entering your nostrils, filling your lungs, and expanding your chest and abdomen. On the exhale, notice the sensation of the air leaving your body and the relaxation that follows. If you find your mind wandering, gently bring your focus back to your breath.
With regular practice, mindful breathing can become an invaluable tool for managing stress and anxiety. By focusing on your breath, you anchor yourself in the present moment, which can help you cultivate a sense of inner peace and calm. So the next time you're feeling overwhelmed, take a moment to breathe mindfully and reconnect with the here and now.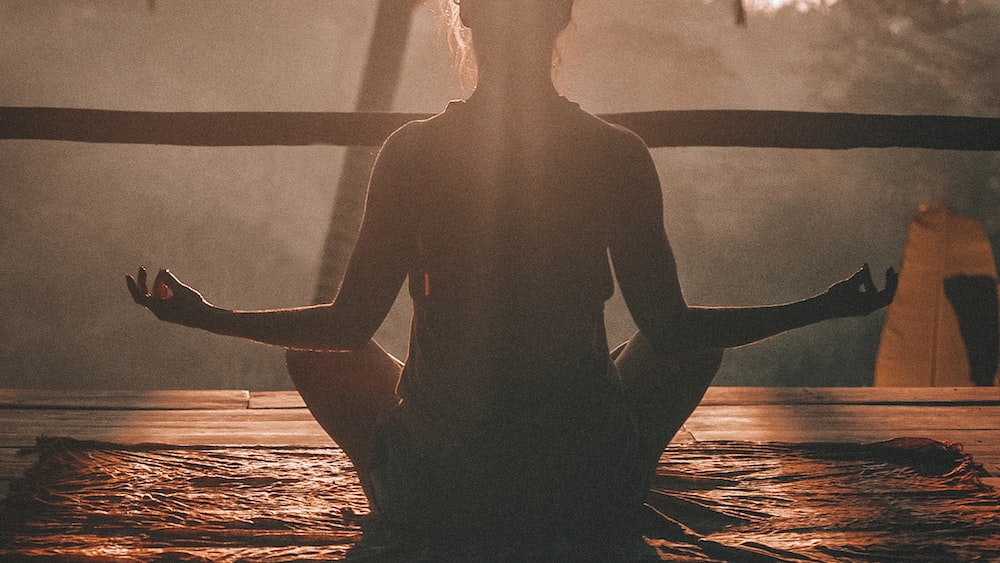 Mindful Eating
Mindful Eating is the practice of bringing your full attention to the experience of eating, savoring each bite, and truly appreciating the flavors and textures of your food. It's an opportunity to slow down and connect with your body's hunger and fullness cues, helping you make more conscious decisions about what and how much you eat.
To practice mindful eating, start by eliminating any distractions, such as your phone or television. As you take a bite of food, focus on the taste, texture, and aroma. Chew slowly and thoroughly, noticing how the food changes as you break it down. By eating mindfully, you can foster a healthier relationship with food and develop a deeper appreciation for the nourishment it provides.
Mindful eating is the practice of bringing your full attention to the experience of eating, savoring each bite, and truly appreciating the flavors and textures of your food.
Walking Meditation
Walking Meditation is a unique mindfulness technique that combines physical movement with focused awareness. It's an excellent way to integrate mindfulness into your daily life, especially if you struggle with sitting still for extended periods.
To practice walking meditation, find a quiet space where you can walk without distractions. Begin by standing still and taking a few deep breaths, feeling the connection between your feet and the ground. As you start walking, focus on the sensations in your feet as they lift, move forward, and make contact with the ground again. If your mind wanders, gently bring your attention back to the sensations in your feet.
Incorporating Mindfulness Into Daily Life
Incorporating mindfulness into daily life doesn't have to be complicated. It's all about finding opportunities to slow down, be present, and cultivate self-awareness. By practicing techniques like the Body Scan, Mindful Breathing, Mindful Eating, and Walking Meditation, you can transform ordinary moments into opportunities for personal growth and self-discovery.
Tips for Practicing Mindfulness Regularly
Create a consistent routine: Set aside a specific time each day for mindfulness practice, whether it's in the morning, during your lunch break, or before bed.
Start small: Begin with just a few minutes of mindfulness practice each day, and gradually increase the duration as you become more comfortable with the techniques.
Overcoming Obstacles and Challenges in Mindfulness Practice
Be patient with yourself: Mindfulness is a skill that takes time to develop, so don't be discouraged if you find it challenging at first. Remember that progress is incremental, and every moment of mindfulness counts.
Embrace self-compassion: When you notice your mind wandering or feel frustrated during your practice, treat yourself with kindness and understanding, rather than judgment. This will help you maintain a positive mindset and stay motivated to continue your mindfulness journey.
FAQs
1. How long does it take to see the benefits of mindfulness?
How long it takes to see the benefits of mindfulness can vary for each individual, but many people report experiencing positive changes within a few weeks of consistent practice. It's important to remember that mindfulness is a skill that requires time and patience to develop. As you continue to practice regularly, you'll likely notice gradual improvements in your mental clarity, emotional regulation, and overall well-being.
2. Can mindfulness be practiced by children and teenagers?
Absolutely, mindfulness can be practiced by children and teenagers. In fact, it can be especially beneficial for young people as it helps them develop healthy coping mechanisms for stress, improves focus, and fosters emotional intelligence. There are many age-appropriate mindfulness activities and techniques specifically designed for children and teens, making it easier for them to engage in the practice.
3. What is the difference between mindfulness and meditation?
The difference between mindfulness and meditation lies in their focus and approach. Mindfulness is the practice of being fully present and aware of your thoughts, feelings, and sensations without judgment. Meditation, on the other hand, is a broader category of techniques that often involve concentrating on a specific object, thought, or activity to increase mental clarity and emotional stability. Mindfulness meditation is a specific type of meditation that incorporates mindfulness techniques into the practice.
4. Are there any potential risks or drawbacks to practicing mindfulness?
While mindfulness practice is generally considered safe and beneficial for most people, there are a few potential risks or drawbacks to consider. For individuals with a history of trauma or severe mental health issues, mindfulness may trigger difficult emotions or memories. In such cases, it's crucial to work with a mental health professional to ensure a safe and supportive mindfulness practice.
Additionally, some people may initially experience increased anxiety or self-judgment as they become more aware of their thoughts and emotions. It's essential to approach mindfulness with patience and self-compassion, understanding that these challenges are a natural part of the process.
Conclusion
In conclusion, mindfulness is a powerful practice that can lead to numerous mental, emotional, and physical benefits. By engaging in mindfulness techniques, such as meditation, body scans, mindful breathing, and mindful eating, you can cultivate greater self-awareness, reduce stress and anxiety, and improve your overall well-being.
Embracing mindfulness in your daily life may require some effort and commitment, but the rewards are well worth it. As you continue to practice and incorporate mindfulness into your routine, you'll develop a deeper connection to yourself and the world around you, fostering a greater sense of balance and harmony.
Remember that mindfulness is a journey, and it's essential to approach it with patience, curiosity, and self-compassion. Over time, you'll likely find that your mindfulness practice becomes an invaluable tool for personal growth and self-improvement.
So, why not give mindfulness a try? You might just discover a more focused, peaceful, and resilient version of yourself, ready to face life's challenges with grace and equanimity.
I wish you the best! Fabian.
Share with your Friends: