31 Goal Setting Activities To Transform Your Work Life In 2023
Welcome to 2023, a year filled with exciting possibilities and opportunities for growth! In this blog post, we'll explore the top 31 goal setting activities for work, kids, and teams that will help everyone unlock their full potential.
With a wide range of techniques from SMART goals to engaging team-building exercises and fun activities for children, there's something here for everyone.
So whether you're aiming to boost your career or support personal development in your family or workplace, dive into these proven strategies to make 2023 the most successful year yet.
Key Takeaways
SMART Goal setting, OKR Framework, SWOT Analysis, Action Planning and Gamification are effective goal-setting activities for work.
Creating a Vision Board, Setting Achievable Daily Goals, Encouraging Positive Self-Talk and Affirmations, Celebrating Small Wins and Tracking Progress with a Reward System are great goal-setting activities for kids.
Teams can identify their goals and create a vision statement, collaborate on the goal-setting process regularly check-in and track progress engage in team-building activities to foster unity and purpose.
Goal Setting Activities For Work
SMART Goal Setting: Use the SMART (Specific, Measurable, Achievable, Relevant, Time-bound) framework to set goals that are clear and achievable.
OKR Framework: Set Objectives and Key Results (OKRs) as a means of tracking progress in work projects over time.
SWOT Analysis: Analyze Strengths, Weaknesses, Opportunities and Threats(SWOT) faced by your team or organization to identify areas for improvement.
Action Planning: Break down larger goals into smaller action steps to make them more manageable and attainable
Gamification: Add an element of fun through office games or challenges while setting goals.
Using the SMART framework for goal-setting is one of the most effective activities for work and personal growth.
SMART Goal Setting
One of the most effective goal-setting activities for work and personal growth is using the SMART framework. This approach helps you create objectives that are Specific, Measurable, Attainable, Relevant, and Time-bound.
When setting goals using this method, you start by defining your objective in clear and precise terms.
To make your goals measurable and attainable, break them down into smaller steps and assign deadlines to each task. Continuing with our previous example: if you aim to achieve a 15% increase in sales within six months, set monthly targets that contribute toward this overall goal; perhaps focusing on boosting social media engagement or expanding product offerings during specific periods.
By doing so, not only do we ensure that our goals remain realistic but also maintain motivation throughout the process as we celebrate small wins along the way.
OKR Framework
When it comes to successful goal setting, the OKR (Objectives and Key Results) framework has become increasingly popular for its simplicity and results-driven approach.
With this method, you start by identifying specific objectives that you want to achieve, then break them down into measurable key results that help track progress.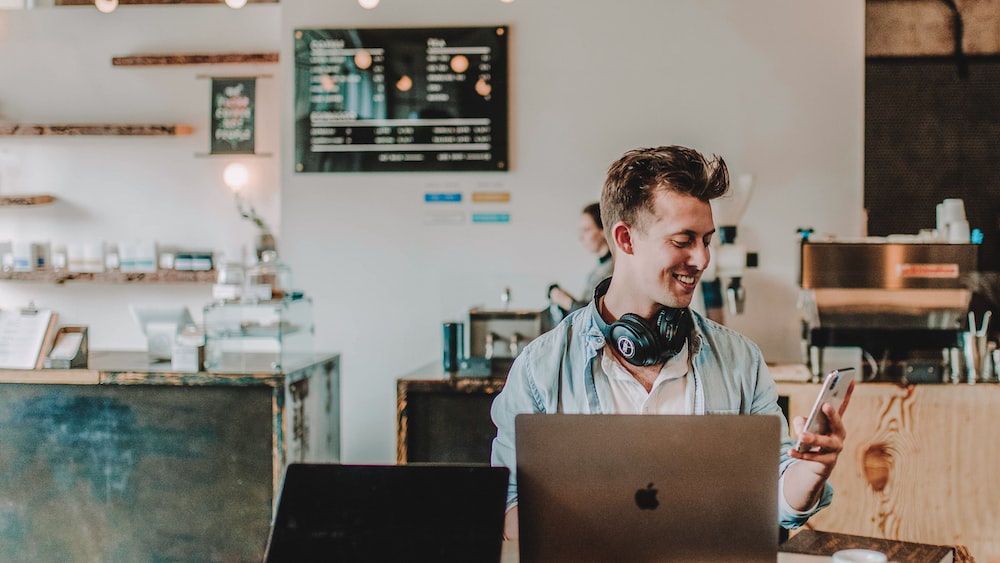 One of the benefits of using the OKR framework is that it encourages focus and alignment across teams, as everyone is working towards a shared set of goals.
It also provides regular check-ins for tracking progress and adjusting strategies if necessary. By setting challenging but achievable objectives with clear metrics for success, individuals can push themselves beyond their comfort zones while still seeing tangible progress towards their goals.
SWOT Analysis
One effective technique for goal-setting is performing a SWOT analysis. This process involves identifying an individual's strengths, weaknesses, opportunities, and threats to achieve their desired outcome.
For instance, if someone wants to start a new business venture in 2023, performing a SWOT analysis can help them identify their core competencies while also recognizing potential areas of improvement.
Additionally, they can evaluate market trends and competitive pressures as part of the opportunities and threats assessment.
Action Planning
One of the most effective ways to achieve your goals in 2023 is through action planning. Action planning involves breaking down a larger goal into smaller, more manageable steps.
For example, let's say one of your goals is to start exercising regularly in 2023.
Gamification
Gamification is a fun and engaging way to motivate yourself or your team to achieve goals. By incorporating gaming elements into goal setting activities, like creating leaderboards or offering rewards for progress, you can turn even the most mundane tasks into exciting challenges.
For example, you could create a point system for completing certain actions related to your goals and then track those points on a leaderboard to see who is leading the pack.
Overall, gamification provides an innovative approach to achieving objectives while fostering teamwork and healthy competition. It encourages creativity through brainstorming sessions and problem-solving exercises that can effectively bring about personal growth and development.
Goal Setting Activities For Kids
Encourage positive self-talk and affirmations by having kids create a list of empowering statements to recite each day as part of their goal-setting routine.
Creating A Vision Board
One of the best goal-setting activities for individuals interested in self-improvement is creating a vision board. A vision board is a visualization tool that helps individuals define their goals and dreams and go after them with focus and determination.
With this activity, one can create a visual representation of their aspirations to serve as a daily reminder of what they wish to achieve.
To create a compelling vision board, start by gathering images, quotes, or words that align with your personal goals from magazines or online sources. Arrange them on a poster board in an aesthetically pleasing manner and display it somewhere visible as frequent reminders of what you are working towards achieving.
Setting achievable daily goals is an effective way to reach your long-term goals.
Setting Achievable Daily Goals
One effective way to reach your long-term goals is by setting achievable daily goals. By breaking down larger objectives into smaller, manageable tasks that can be completed in a day, you create a sense of progress and momentum.
For example, if your overall goal is to improve your fitness level, one achievable daily goal could be going for a 30-minute walk or doing 20 minutes of yoga each day. These small actions add up over time and make reaching the bigger objective seem more attainable.
Encouraging Positive Self-Talk And Affirmations
One powerful way to encourage self-improvement and growth is by practicing positive self-talk and affirmations. This goal-setting activity for kids (and adults!) helps individuals build confidence, stay motivated, and overcome challenges.
Research shows that positive self-talk can improve performance and reduce stress levels. By focusing on strengths rather than weaknesses, one can cultivate resilience in the face of setbacks and achieve greater success in their goals.
Celebrating Small Wins
As we work towards achieving our goals, it's essential to celebrate the small wins along the way. By acknowledging and celebrating these accomplishments, we gain motivation and momentum to continue moving forward.
Small victories could be anything from a completed task or reaching a milestone on your project timeline.
Celebrate by rewarding yourself with something that aligns with your larger goal, such as taking an afternoon off after completing a big assignment or treating yourself to your favorite snack at the end of the day if you've been sticking to your diet plan.
Tracking Progress With A Reward System
One effective way to stay motivated and committed to achieving your goals is by tracking progress with a reward system. By setting up small rewards for hitting milestones or completing tasks, you can create positive reinforcement and keep yourself excited about the journey ahead.
This could be something as simple as treating yourself to your favorite snack after tackling a difficult project at work, or taking a weekend getaway once you've hit a major personal milestone like running your first 5k race.
For example, if one of your personal goals is to learn how to play an instrument by the end of the year, break it down into smaller tasks such as practicing every day for an hour or learning five new chords each week.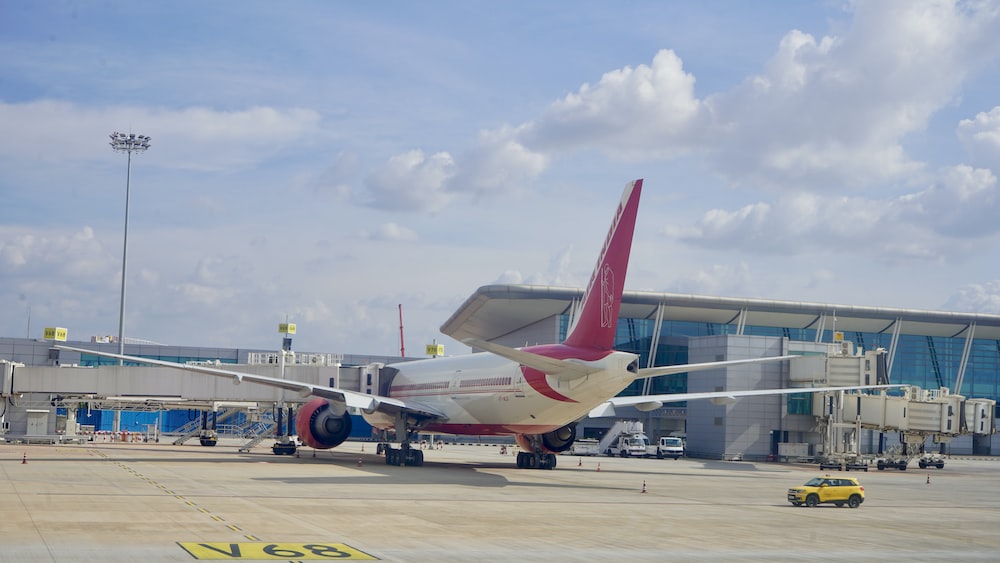 Each time you complete one of these tasks successfully, reward yourself with something small but meaningful – maybe watching an episode of your favorite show or indulging in some ice cream.
Goal Setting Activities For Teams
Teams can identify their goals and create a vision statement, collaborate on the goal-setting process, regularly check-in and track progress, engage in team-building activities to foster unity and purpose, as well as celebrate team successes and milestones.
Identifying Team Goals And Creating A Vision Statement
As we move into 2023, it's essential to identify team goals and create a vision statement that motivates and inspires everyone.
One way to do this is through collaborative brainstorming sessions where everyone shares their ideas and aspirations for the team's future. Once you have identified your goals, distill them into a concise statement that captures the essence of what you want to achieve.
Make sure it's aspirational but also achievable so that everyone feels energized by what they're working towards.
Collaborative Goal Setting And Planning
When it comes to achieving your goals, working collaboratively with others can be an effective way to stay motivated and accountable. Collaborative goal setting involves coming together as a team or group to establish shared objectives, develop action plans, and track progress towards success.
This approach allows everyone involved to contribute their ideas and perspectives, ensuring that the goals are realistic and achievable. For example, you may want to set a team-wide objective of improving customer satisfaction scores by 10% within the next six months.
To achieve this goal collaboratively, you could hold regular meetings where each team member contributes their individual insights on how best to achieve these targets.
Regular Check-Ins And Progress Tracking
Regular check-ins and progress tracking are essential to goal-setting success. It's not enough to simply set a goal and forget about it; consistent monitoring of progress is necessary for staying on track and making any necessary adjustments.
This can be done through regularly scheduled meetings or check-ins with oneself or others, using specific metrics to measure progress towards the desired outcome.
By keeping tabs on goals throughout the process, individuals can identify what's working well and what needs improvement. It also allows them to celebrate wins along the way which boosts motivation levels.
Regular check-ins create accountability for both oneself as well as colleagues on team-based projects which creates an increased sense of engagement in achieving goals together.
Working as a team can be incredibly powerful when it comes to achieving goals.
Team-Building Activities To Foster Unity And Purpose
When it comes to achieving goals, working as a team can be incredibly powerful. Here are some team-building activities that can help foster unity and purpose among colleagues:
Escape Room: An escape room is a fun and challenging way to build teamwork skills while solving puzzles together.
Happy Hour: Arrange a happy hour event where team members can bond over drinks and appetizers.
Workshops: Set up workshops or training sessions that encourage cross-functional collaboration and learning.
Team Building Games: From office scavenger hunts to trust building exercises, there are countless games that can help build trust and promote teamwork.
Volunteer Together: Volunteering for a good cause as a team can give everyone a sense of purpose and help strengthen bonds among colleagues.
By engaging in these types of team-building activities, teams can work together more effectively towards their goals while also fostering positive relationships with one another.
Celebrating Team Successes And Milestones
As we go through our goal setting journey with our teams, it is essential to take time to acknowledge and celebrate our accomplishments. Celebrating team successes and milestones not only fosters a positive work environment but also creates a sense of unity among the team.
One way to do this is by regularly checking in on progress and highlighting any outstanding achievements or progress made towards specific objectives. Recognizing exceptional effort and performance boosts morale while encouraging continued success.
It's important to remember that celebrating success isn't just about having fun; it's also about reflecting on what we've accomplished as a group, acknowledging individual contributions, and learning from past experiences.
Additional Ideas For Goal Setting Activities
Other great goal setting activities to try out include organizing a challenge or competition, hosting vision board parties and workshops, mind mapping and brainstorming sessions, engaging in self-care and wellness practices, encouraging accountability through mentorship programs.
Goal-Setting Challenges And Competitions
Are you interested in a little healthy competition to motivate yourself and others towards achieving goals? Here are some goal-setting challenges and competitions that can help you do just that:
30-Day Challenge: Set a specific goal, such as exercising for 30 minutes every day, and challenge yourself to stick with it for 30 consecutive days.
Weekly Goal-Setting Competition: Get a group of friends or colleagues together and compete to see who can achieve the most goals in a week. Keep track of progress on a shared spreadsheet or app.
Bucket List Challenge: Create a bucket list of things you want to accomplish and challenge yourself to complete as many items on the list as possible within a certain time frame.
Self-Improvement Competition: Set personal development goals, such as reading one book per month or taking an online course, and compete with others to see who can make the most progress.
Workplace Productivity Challenge: Challenge your colleagues or team members to increase their productivity by setting individual or team goals related to work tasks or projects.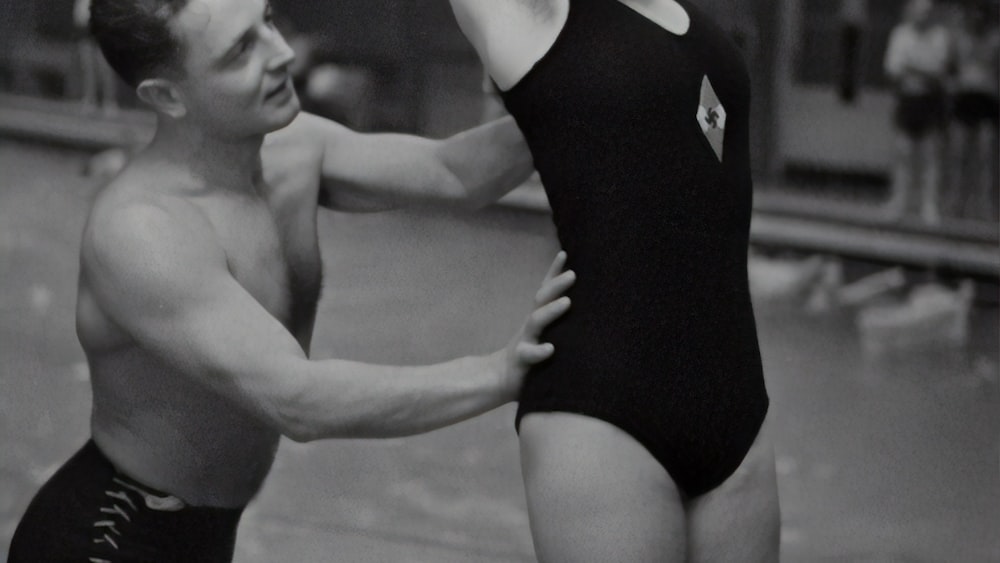 By participating in these goal-setting challenges and competitions, you can boost your motivation levels, hold yourself accountable, and have some fun along the way towards achieving your dreams!
Vision Board Parties And Workshops
One fun and creative way to set your goals for 2023 is by hosting a vision board party or workshop. These events bring people together to create visual representations of their personal aspirations, dreams, and objectives using images, words, and other design elements.
During these parties or workshops, attendees can share their ideas with one another while also finding inspiration from others' boards. This collaborative setting promotes teamwork and encourages individuals to support each other in working towards achieving their respective visions.
Mind Mapping And Brainstorming Sessions
One of the most effective ways to generate ideas and set achievable goals is through mind mapping and brainstorming sessions. These activities help individuals, kids, and teams explore new possibilities, gather different perspectives, and think outside the box.
Whether it's generating ideas for a team project or setting personal objectives, mind mapping allows you to visually organize your thoughts and create connections between them. Brainstorming sessions can also be collaborative efforts that encourage creativity and promote open communication among team members.
For example, when preparing for a work presentation or project proposal in 2023, you could start with a central idea in the middle of your mind map or brainstorming session.
From there you can add sub-ideas branching out from it with arrows linking all related components together. This will give you an overview of all possible angles you could take before deciding on one specific direction to focus on during the project planning stage.
Continuous learning and development is crucial for personal growth, and goal setting and tracking can help facilitate this process in various contexts.
Continuous Learning And Development Through Goal Setting And Tracking
Continuous learning and development is crucial for personal growth, whether it's for work or personal life. Goal setting and tracking can help facilitate this process by providing structure and direction.
For instance, if you wish to learn new skills in digital marketing, setting SMART goals such as attending an online course each month or completing SEO certification within six months will enable you to stay motivated and focused on your objectives.
The beauty of goal setting lies in its flexibility; the framework can be applied across various contexts: from boosting productivity to enhancing creativity or forming better habits.
Engaging In Self-Care And Wellness Practices As A Means Of Achieving Goals
Taking care of ourselves is important to achieving our goals. Self-care and wellness practices help us maintain focus, motivation, and energy for the long haul.
Some examples of self-care activities that promote personal growth include journaling, meditation or mindfulness practices, exercise or yoga routines, engaging in hobbies or creative outlets such as painting or writing poems.
Encouraging Accountability And Support Through Mentorship Programs
Another effective way to achieve your goals is through mentorship programs. Having a mentor can provide valuable guidance and support throughout your journey towards success.
They can also hold you accountable and help keep you on track with achieving your objectives. Mentorship programs are becoming increasingly popular in the workplace, as they promote continuous learning and development.
Additionally, mentorship programs are not just limited to the workplace – they can also be implemented in schools or communities to encourage accountability and support among students or individuals looking for personal growth.
With the right mentor, you will gain new insights into achieving your aspirations while receiving feedback along the way.
FAQs:
1. How can goal-setting activities benefit my team or children in 2023?
Goal-setting activities create a sense of direction and purpose, helping teams or children focus on achievable objectives and track progress over time. These activities can improve teamwork, motivation, and productivity while building self-esteem.
2. What are some effective goal-setting activities for teams?
Effective goal-setting activities for teams include brainstorming sessions to identify goals, creating visual representations of progress such as graphs or charts, using SMART criteria to define goals (specific, measurable, attainable, relevant, timely), and holding regular check-ins to evaluate progress.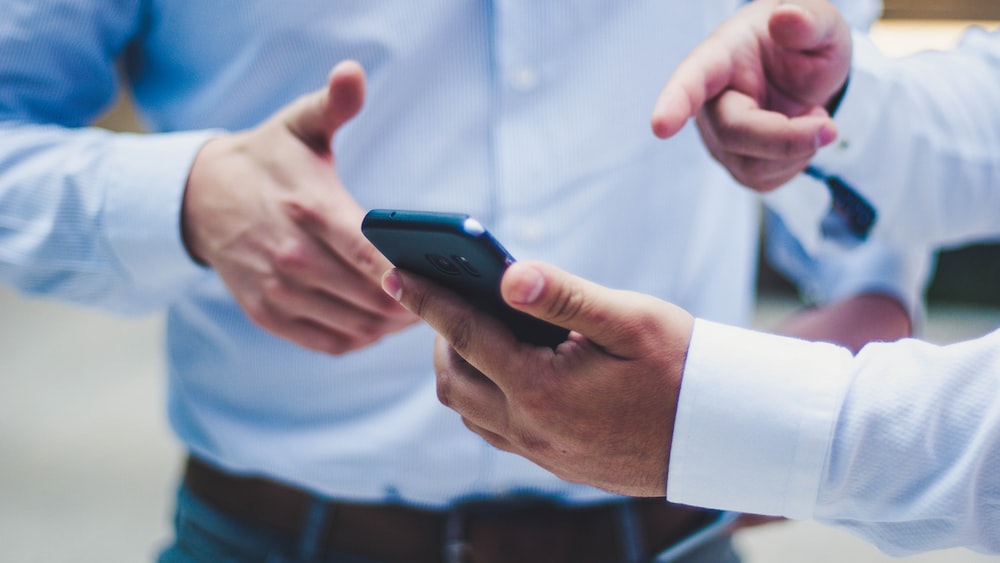 3. How can I tailor goal-setting activities for kids who may have varying abilities?
Tailor the complexity of your goal-setting activity based on the age and developmental level of each child involved. For example, younger children may benefit from simpler visuals such as stickers added to a chart while older children might appreciate more detailed tracking tools like spreadsheets that allow them to monitor their own progress independently.
4. Do these "top 31 Goal Setting Activities" require any special tools or equipment?
Most of these activities do not require any special tools or equipment beyond what is already readily available in most workspaces or homes (pen/paper/computer). However, some may call for specific materials like poster boards/markers/stickers which could be easily obtained if needed prior starting out with the activity itself!
I wish you the best! Fabian.
Share with your Friends: