10 Sales Plan Templates To Crush Your Revenue Targets
Achieving your revenue goals can be a challenging endeavor, but having a solid sales plan in place is crucial for success. In today's competitive market, it's more important than ever to stay ahead of the curve by utilizing effective strategies and tactics designed to help you reach those targets.
This blog post will explore 10 powerful sales plan examples that can propel your business towards meeting or even exceeding its revenue goals.
Key Takeaways
Defining target customers through customer segmentation can help tailor sales messaging and tactics, leading to increased revenue.
Rationalizing sales territories by reviewing current territories, defining ideal ones, grouping customers logically, assigning reps strategically, and evaluating regularly can improve team productivity and satisfaction while increasing revenue growth efficiently.
An effective Sales Playbook should include a defined sales process, clear messaging and positioning for products or services, objection handling techniques for common objections from prospects, documented tools and technology platforms needed during different stages of the sales process, as well as an ideal customer profile definition to align sales efforts accordingly.
Understanding The Importance Of Sales Plan For Revenue Growth
To achieve revenue growth, it is crucial for businesses to have a well-structured sales plan that outlines their target customers, business objectives, tactics and clear revenue goals.
Understanding the needs and preferences of your target customers is crucial for an effective sales plan.
Defining Your Target Customers
Understanding the needs and preferences of your target customers is a crucial aspect of creating an effective sales plan.
Begin by analyzing any existing customer data available within your company to identify common demographics and interests among them. Additionally, consider conducting market research through surveys or focus groups to gather even more insights about potential clients who may benefit from what you have to offer.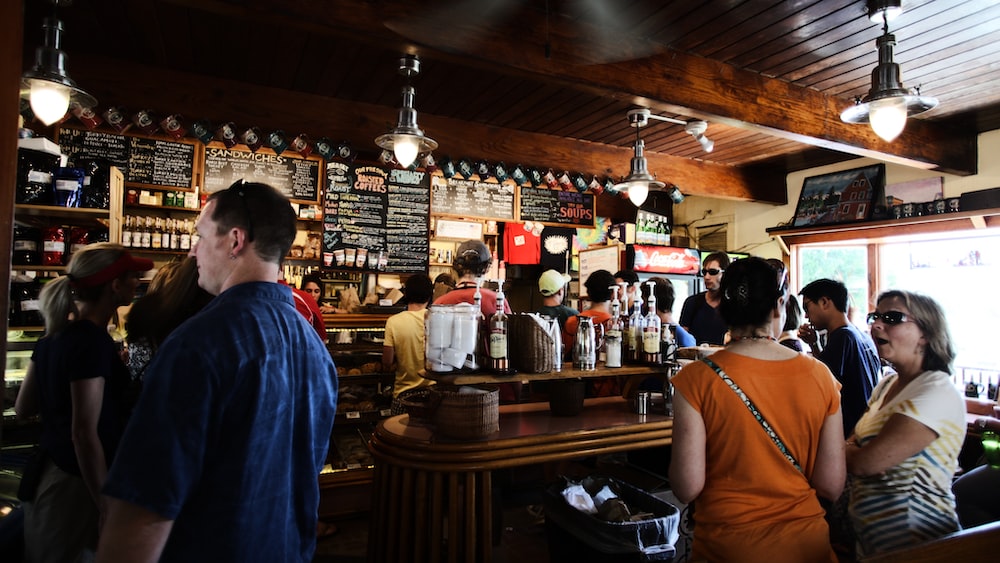 Don't hesitate to create detailed buyer personas representing different segments in order to develop personalized marketing strategies that resonate truly with each group's unique needs.
Outlining Your Business Objectives
One of the most important aspects of creating a successful sales plan is outlining your business objectives. This step involves defining what you hope to achieve with your sales efforts and how you plan to accomplish these goals.
Your objectives should be specific, measurable, achievable, relevant, and time-bound (SMART).
For example, your objective may be to increase revenue by 20% in the next quarter through upselling and cross-selling services to existing customers.
To achieve this objective, you may need to focus on training and coaching your sales team on effective upselling techniques or optimizing your sales funnel for better conversion rates.
Identifying Effective Tactics
As you work towards achieving your revenue goals, it's important to identify effective tactics that can help drive sales. One way to do this is by analyzing past successes and failures to determine what worked and what didn't.
This can include evaluating your marketing efforts, sales techniques, and customer interactions.
Another tactic is to stay up-to-date with industry trends and competitors while implementing new technologies or strategies that align with your business objectives.
Ultimately, identifying effective tactics involves continuously testing and refining different approaches until you find the ones that achieve optimal results for your business.
Setting Clear Revenue Goals
As you begin to develop your sales plan, setting clear revenue goals should be a top priority. These goals will serve as the foundation for all of your sales activities and help you measure progress along the way.
Start by looking at historical data to identify trends in sales performance, such as seasonal fluctuations or growth rates over time. From there, consider current market conditions and forecast potential changes that could impact future revenues.
Next, factor in any marketing initiatives or new product launches that could impact sales volumes.
Remember that it's important to break down these overall revenue targets into smaller milestones or benchmarks to track progress along the way and provide motivation for yourself and your team.
For example, let's say that our business wants to achieve $1 million in annual revenue through direct-to-consumer (DTC) channels within the next three years. To reach this target, we'll need an average monthly revenue of roughly $27k per month ($1M/36 months).
By following a structured process like this one when establishing clear revenue goals within your sales plan, you'll have a much better chance of achieving success while also ensuring transparency with key stakeholders across the organization.
10 Sales Plan Examples To Achieve Revenue Goals
We have gathered 10 effective sales plan examples that will help you achieve your revenue goals, including customer segmentation, pipeline analysis, and upsell strategies.
Customer Segmentation
One important aspect of creating an effective sales plan is customer segmentation. This involves dividing your target customers into different groups based on similar characteristics or behaviors. Here are some examples:
Geographical Segmentation: Dividing customers based on their location, such as by state or region.
Demographic Segmentation: Dividing customers based on age, gender, income, education level, etc.
Psychographic Segmentation: Dividing customers based on their personality traits and lifestyle choices.
Behavioral Segmentation: Dividing customers based on how they interact with your product or service.
By segmenting your customers, you can tailor your sales messaging and tactics to each group's unique needs and preferences. This can help improve the effectiveness of your sales efforts and ultimately drive revenue growth for your business.
Rationalization Of Sales Territories
One crucial aspect of your sales plan is rationalizing your sales territories to increase efficiency and productivity. Here are some steps to help you achieve this:
Review current sales territories: Analyze the performance of each territory, including the number of customers, revenue generated, and sales representatives' workload.
Define ideal territories: Determine the characteristics of an ideal territory based on factors such as customer density, market potential, and travel time.
Group customers logically: Segment customers based on geographic location, industry type, or business size to create logical groups that align with the ideal territories.
Assign reps strategically: Assign reps to territories based on their skills and expertise to maximize their performance and optimize customer satisfaction.
Evaluate regularly: Continuously review and adjust your territories based on customer feedback, sales data, and market trends to ensure optimal results.
By rationalizing your sales territories using these steps, you can improve team productivity, increase customer satisfaction, and ultimately achieve your revenue goals more efficiently.
Sales Playbooks
As part of your sales plan, it is important to have a Sales Playbook that outlines the specific tactics and processes that your sales team needs to follow in order to achieve revenue growth. Here are some key elements that you should include in your Sales Playbook:
Sales Process: Define the steps that your sales team needs to take in order to close deals. This should include everything from lead generation and qualification, to demo and proposal creation, to contract negotiation and closing.
Messaging and Positioning: Develop clear messaging and positioning for your products or services that resonates with your target customers. Articulate the value proposition that separates you from your competitors, and ensure consistency across all communication channels.
Objection Handling: Train your sales team on how to navigate objections from prospects effectively. Provide them with scripts or talking points for common objections, and role-play scenarios during training sessions.
Sales Tools and Technology: Document the tools and technology platforms that your sales team should be using during different stages of the sales process. Examples may include CRMs, email marketing software, or proposal generators.
Ideal Customer Profile: Clearly define the characteristics of your ideal customer profile (ICP), including company size, industry verticals, pain points, budget constraints etc., so that your sales team can align their efforts accordingly.
By putting together a comprehensive Sales Playbook like this, you can empower your sales team to maximize revenue growth by following proven processes, using effective messaging strategies, handling objections expertly, leveraging technology efficiently for seamless operations.
Sales Forecasting
As part of your sales plan, it's important to include sales forecasting. This involves estimating the amount of revenue that your business will generate during a specific period, based on factors like historical data and market trends. Here are some tips for effective sales forecasting:
Analyze past sales data to identify patterns and trends.
Use market research to understand customer behavior and preferences.
Take into account any external factors that may impact sales (such as economic conditions or changes in laws or regulations).
Break down your forecast by product, service, or geographic region if applicable.
Continuously monitor and update your forecast as new information becomes available.
By incorporating sales forecasting into your overall sales plan, you can better understand the potential for revenue growth and make informed decisions about budget planning, team roles and responsibilities, and other key aspects of your strategy.
Pipeline Analysis
As part of your sales plan, it's essential to analyze your pipeline regularly. This involves tracking the progress of potential customers through each stage of the sales process. By doing so, you can identify any bottlenecks and adjust your tactics accordingly.
Here are some key steps for pipeline analysis:
Define each stage of your sales process, from lead generation to closing a deal.
Use a CRM tool to track the progress of each potential customer through the pipeline.
Measure the conversion rate at each stage to determine where there may be obstacles or inefficiencies.
Analyze historical data to identify trends and patterns in your pipeline performance.
Use this information to refine your sales tactics and optimize each stage of the process.
Regular pipeline analysis allows you to focus on improving specific stages, which can have a significant impact on overall revenue growth. Whether it involves tweaking your messaging or investing in additional training for your sales team, these insights can help you stay competitive in an ever-changing market.
Optimizing your sales funnel is an essential step to improve your sales plan and reach your revenue goals.
Sales Funnel Optimization
If you're looking to improve your sales plan and reach your revenue goals, optimizing your sales funnel is an essential step. By analyzing how leads move through the funnel and identifying areas for improvement, you can increase conversion rates and revenue. Here are some key steps to optimize your sales funnel:
Define Your Funnel Stages: Break down your sales process into stages (e.g., lead generation, qualification, proposal) and identify where leads tend to drop off.
Identify Bottlenecks: Determine which stages of the funnel have the lowest conversion rates or highest drop-off rates. This will help you prioritize where to focus your optimization efforts.
Improve Lead Quality: Ensure that the leads entering your funnel are highly qualified and likely to convert by targeting the right audience, using effective marketing channels, and providing valuable content.
Personalize Your Messaging: Tailor your messaging to each stage of the funnel and each persona within your target audience. Use data to inform what messages resonate best with each group.
Streamline Your Process: Simplify your processes by removing unnecessary steps or barriers that may be causing friction for potential customers.
Test and Iterate: Continuously test different tactics and messaging in each stage of the funnel to see what works best for improving conversion rates.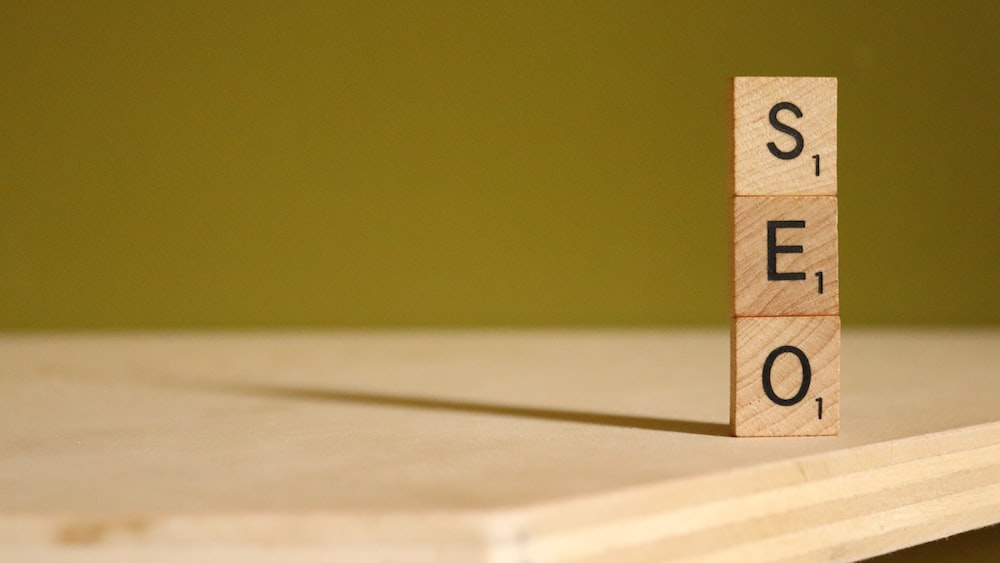 By optimizing your sales funnel, you can create a more efficient and effective process for converting leads into customers, ultimately driving growth and achieving revenue goals.
Sales Performance Metrics
As someone interested in self-improvement and growth, you know that measuring your sales performance is critical for achieving your revenue goals. Here are some key metrics to track:
Conversion Rate: This measures the percentage of leads that turn into paying customers.
Lead Response Time: How quickly you respond to a lead can make or break a sale. Keep track of how long it takes for your team to respond.
Average Deal Size: This metric helps you understand the average amount of revenue generated per sale.
Sales Cycle Length: This measures the average length of time it takes from lead generation to closed deal.
Pipeline Velocity: The speed at which deals move through your sales pipeline is crucial for forecasting revenue.
Customer Lifetime Value (CLV): This important metric calculates the total value a customer will bring to your business over their lifetime.
Sales by Rep: Understanding which members of your team are bringing in the most sales can help with training and resource allocation.
Win/Loss Ratio: By tracking how many sales you win versus those lost, you can identify areas for improvement in your sales process.
Churn Rate: This measures the rate at which customers leave or cancel their subscriptions or services, impacting future revenue growth.
Net Promoter Score (NPS): A measure of customer satisfaction and loyalty to help identify opportunities for improvement and retention strategies.
Tracking these metrics regularly will give you insight into where improvements are needed within your sales process and keep your team on track towards meeting revenue goals.
Sales Incentives
We all need a little push to go the extra mile, and salespeople are no exception. Sales incentives are an essential part of any sales plan as they motivate your team to reach their targets, improve customer retention, and increase revenue. Here are some effective sales incentives you can implement:
Commission-based incentives: Tie your sales reps' bonuses to their performance against specific targets.
Non-cash incentives: Recognition and appreciation often go a long way in motivating employees.
Performance-based incentives: Encourage healthy competition among your team by offering rewards for achieving specific goals.
Experiential incentives: Consider offering experiences like trips or tickets to events as rewards.
Team-based incentives: Encourage collaboration and teamwork by tying bonuses to overall team performance.
Goal-based bonuses: Offer bonuses for hitting stretch targets beyond what is expected of them.
Gamification-based incentives: Introduce games and activities within the workplace that encourage healthy competition among sales reps.
Strategic partnership rewards: Offer rewards when the sales rep has brought on new strategic partnerships that result in revenue growth for the company
Referral program referral-based incentive- Reward employees who refer new customers or clients with commissions or other monetary awards
Employee development opportunities – Encouraging learning and professional development while also rewarding top performers with advancement opportunities.
By implementing one or more of these sales incentives, you can drive motivation, boost morale, and ultimately deliver better bottom-line results for your business.
Upsell And Cross-Sell Strategies
As a sales professional, one of the best ways to increase revenue is through upselling and cross-selling strategies. Here are some examples to help you achieve your revenue goals:
Product Bundling: Offer customers discounts when they purchase items in bundles.
Targeted campaigns: Use email marketing to promote complementary products based on customer's purchase history.
Loyalty Programs: Reward loyal customers with special offers or exclusive access to new products.
Upgrade Offers: Promote upgrades or add-ons to existing products to enhance the customer experience.
Personalized Recommendations: Use data analytics and machine learning to suggest products based on customer behavior and preferences.
Limited-Time Offers: Create a sense of urgency by offering limited-time promotions or discounts for certain products.
Implementing these upsell and cross-sell strategies requires an understanding of your target customers, their needs, interests and purchasing patterns.
Therefore, it is essential to analyze market trends, align sales strategy with business goals, and continuously monitor and adjust the plan accordingly.
Remember that building a team of experts and fostering a culture of continuous improvement is key in achieving your revenue goals through effective sales planning processes.
Sales Training And Coaching
As someone interested in self-improvement and growth, you know that continuous training and coaching are essential to success in any field, including sales. Here are some ways to incorporate sales training and coaching into your sales plan:
Identify training needs: Evaluate the strengths and weaknesses of your sales team through regular performance reviews and determine areas where additional training would be beneficial.
Develop a structured training program: Create a comprehensive program that includes both classroom-style learning and hands-on practice sessions to help your sales team master essential skills.
Provide ongoing coaching: Regularly schedule one-on-one sessions with each member of your sales team to provide feedback, address challenges, and identify opportunities for improvement.
Incorporate role-playing exercises: Use role-playing scenarios during training sessions to simulate real-life situations that your sales team may encounter, allowing them to practice their communication and negotiation skills.
Utilize online resources: Encourage your sales team to take advantage of free resources such as webinars, podcasts, and online courses designed specifically for sales professionals.
Measure results: Continuously evaluate the effectiveness of your training program by tracking key performance indicators such as conversion rates and revenue generated per sale.
Make it a part of the company culture: Foster a culture of learning by emphasizing the importance of ongoing training and coaching for all employees, not just those in sales roles.
Remember, effective sales training and coaching can have a significant impact on your bottom line by improving employee confidence, boosting morale, driving revenue growth, and enhancing customer satisfaction. So make it a priority in your sales plan!
Steps To Create A Successful Sales Plan
To create a successful sales plan, you must first define your mission statement and conduct a SWOT analysis to identify any obstacles or competitors in your market. Then set SMART goals and identify key performance indicators to measure progress.
Next, develop an action plan outlining the processes, tactics, and roles needed for success.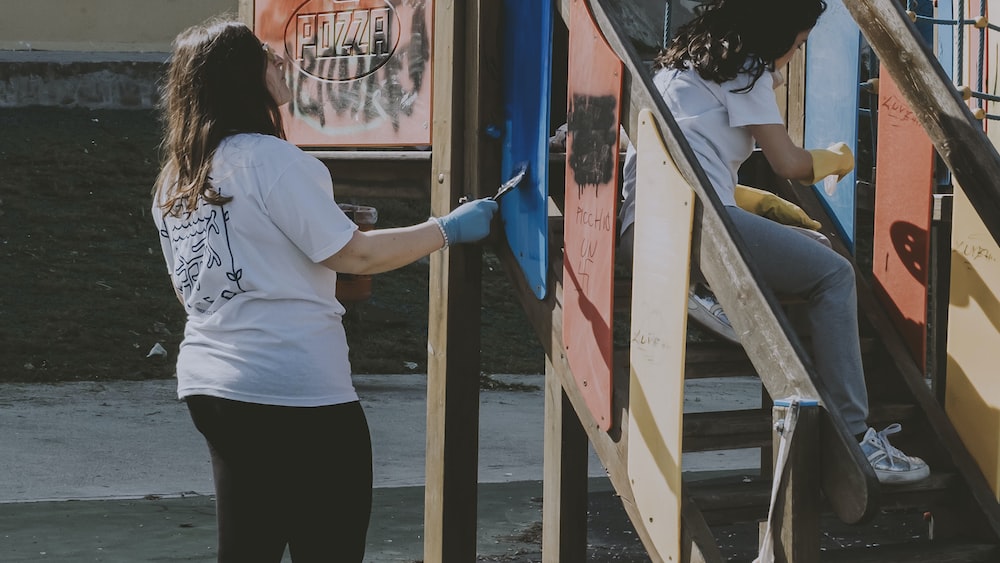 Define Your Mission Statement
When creating a successful sales plan, the first step is to define your mission statement. This will guide all of your sales strategies and tactics, helping you stay focused on achieving your business objectives and revenue goals.
For example, if you sell eco-friendly cleaning products, your mission statement could be "To provide effective cleaning solutions while minimizing our impact on the environment." This will help guide decisions on product development, marketing strategy, and customer acquisition efforts.
When defining your mission statement, it's important to involve key stakeholders within your organization to ensure alignment with overall business objectives.
Conduct A SWOT Analysis
When creating a successful sales plan, conducting a SWOT analysis is crucial. This process involves evaluating the strengths, weaknesses, opportunities, and threats of your business in relation to your competitors and the market.
For example, if one of your strengths is experienced sales personnel but weakness is limited resources for marketing campaigns, then you may need to focus on referral programs or targeted outreach initiatives instead of large-scale advertising efforts.
Through a comprehensive SWOT analysis that takes into account both internal and external factors affecting sales performance,you will be better equipped to plan effectively for both short- and long-term success in reaching your revenue objectives.
Set SMART Goals
Setting SMART goals is a crucial step in creating a successful sales plan. SMART stands for Specific, Measurable, Achievable, Relevant, and Time-based.
For example, instead of setting a vague goal like "increase sales," set a specific goal such as "increase monthly sales revenue by 20%." This goal is measurable because you can track the progress over time and adjust your tactics accordingly.
It's achievable because it's challenging but still within reach with effort and resources. The relevance of this goal should be tied back to your overall business objectives which have been identified earlier on in the plan.
By using the SMART framework when setting your goals, you're not only giving yourself clear targets to work towards but also holding yourself accountable for achieving them.
Identifying Key Performance Indicators (KPIs) is crucial for an effective sales plan as they help evaluate sales team performance and determine if objectives are being met.
Identify Key Performance Indicators
Identifying Key Performance Indicators (KPIs) is a crucial step in creating an effective sales plan. KPIs are measurable goals that help to evaluate the performance of your sales team and determine whether they're meeting their objectives.
Some examples of common KPIs include customer acquisition rates, lead conversion rates, average deal size, and win/loss ratios. When identifying KPIs for your sales plan, it's important to focus on metrics that directly impact revenue growth and align with your overall business objectives.
Develop An Action Plan
Once you have identified your sales tactics, set clear revenue goals and outlined your business objectives, it's time to develop an action plan. This is the roadmap that will guide your team towards achieving their targets.
Start by breaking down the overall objective into smaller initiatives with clearly defined timelines and responsibilities for team members.
For example, if one of your sales tactics was upsell and cross-sell strategies, then part of your action plan would be to analyze customer data and identify opportunities where this tactic can be used effectively.
Then assign people responsible for creating new offers or promotions along with specific deadlines for execution.
Tips For Implementing An Effective Sales Plan
To implement an effective sales plan, it is important to continually analyze market trends and competition, align the sales strategy with overall business goals, continuously monitor and adjust the plan, build a team of sales experts, and foster a culture of continuous improvement.
Analyze Market Trends And Competition
To create a successful sales plan, it's essential to analyze market trends and the competition. Understanding your target market's behavior and preferences can help you adjust your tactics accordingly.
For example, if you're selling tech products, analyzing market trends might reveal that customers are looking for more eco-friendly options. You could then adjust your strategy by offering environmentally conscious products or packaging.
By staying on top of these trends and developments, you'll be better equipped to stand out from the crowd and meet revenue goals.
Align Sales Strategy With Overall Business Goals
To achieve revenue goals, it's crucial to align your sales strategy with your overall business goals. This is because without a clear understanding of what you want to achieve as a company, there's no way to measure the success of your sales plan or even understand which tactics are most effective.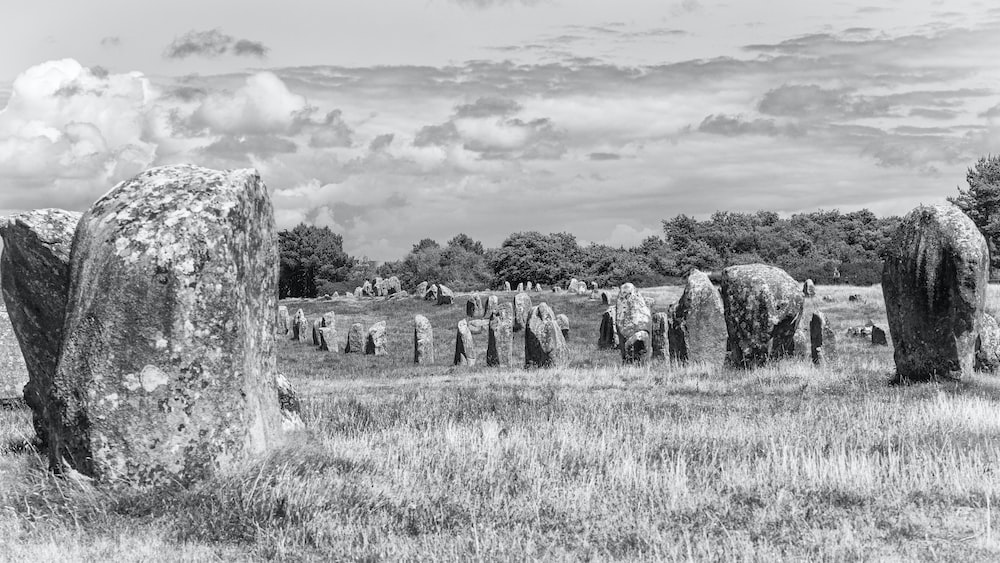 For instance, if one of your business objectives is to increase customer retention by 20% over the next year, then everything in your sales plan should be geared towards achieving that goal.
You might develop new upsell and cross-sell strategies to encourage existing customers to purchase more products or services from you. Or maybe you'll identify key performance indicators (KPIs) that can help track customer satisfaction levels and adjust tactics according to feedback data received from them.
Continuously Monitor And Adjust The Plan
As someone who is interested in self-improvement and growth, it's important to understand that creating a sales plan is not a one-time event. To achieve your revenue goals, you must continuously monitor and adjust your plan as needed.
For example, if you notice that certain tactics are not delivering results or if market conditions change, you may need to pivot and try something new. By keeping a close eye on the data and being willing to adapt, you can stay ahead of the curve and continue driving growth for your business.
Build A Team Of Sales Experts
As you create your sales plan to reach revenue goals, it's essential to build a team of sales experts. Your team should consist of individuals who are passionate about sales and understand the challenges that come with it.
When selecting your team, consider their backgrounds and experiences.
To maximize the potential of your sales team, be sure to provide them with continuous coaching and learning opportunities. Training sessions could focus on best practices for lead generation or new product updates.
By investing in their growth and development, they will feel valued as employees and more motivated to achieve targets set by the company.
Fostering a culture of continuous improvement within your sales team is essential to achieve sales objectives and revenue goals.
Foster A Culture Of Continuous Improvement
To achieve your sales objectives and reach your revenue goals, it is essential to foster a culture of continuous improvement within your sales team.
One way to do this is by setting clear expectations for performance, providing regular feedback and coaching, and rewarding those who go above and beyond in achieving their targets.
Another effective approach is to encourage collaboration among team members by regularly sharing best practices, success stories and lessons learned from past experiences.
FAQs:
1. What is a sales plan and why is it important?
A sales plan is a documented strategy outlining the steps a business will take to achieve its revenue goals within a given timeframe. It's essential for businesses as it helps them focus on specific targets, identify potential roadblocks, and establish tactics for overcoming them.
2. How do I create an effective sales plan?
To create an effective sales plan, you should start by setting clear objectives and key performance indicators (KPIs) that align with your overall revenue goals. You should also analyze your target market, competition and customers in order to understand their needs and preferences. From there, develop strategies for lead generation, customer engagement and relationship management.
Conclusion
In conclusion, creating a successful sales plan tailored to your business objectives and target customers can help you achieve your revenue goals. By using effective strategies such as customer segmentation, rationalization of sales territories, and sales performance metrics, you can optimize your sales funnel and generate more revenue.
Remember to conduct a SWOT analysis and set SMART goals before developing an action plan. Continuously monitor and adjust the plan while building a team of sales experts who foster a culture of continuous improvement.
I wish you the best! Fabian.
Share with your Friends: