13 Essential Self Discipline Traits For Success
Welcome, fellow seekers of self-improvement! Are you ready to unlock your full potential and achieve greatness? In this article, we'll explore 13 essential self-discipline traits that will help you reach new heights of success. These traits, when cultivated and practiced, can transform your life and turn your wildest dreams into reality.
The journey to self-improvement is a challenging but rewarding one. It requires dedication, hard work, and, above all, self-discipline. So, ask yourself: are you ready to take control of your destiny and become the best version of yourself? If the answer is yes, then strap in and let's dive into the world of self-discipline!
The Foundation of Self-Discipline Traits
Before we dive into the specific traits, it's important to understand the foundation upon which they are built. This foundation consists of four key elements that will set the stage for your self-discipline journey.
1. Clear Goals
The first step on your journey to self-discipline is to establish clear and specific goals. Without a destination in mind, you'll be wandering aimlessly, unsure of which direction to take. Having clearly defined goals gives you a sense of purpose and direction, which is essential for staying disciplined.
S.M.A.R.T. Goals: To make sure your goals are effective, use the S.M.A.R.T. criteria (Specific, Measurable, Achievable, Relevant, and Time-bound). This ensures that your goals are realistic and attainable while keeping you focused and motivated.
Write Them Down: Putting your goals on paper (or digitally) makes them more tangible and serves as a constant reminder of what you're working toward. Review them regularly to stay on track and make adjustments as needed.
Break Them Down: Large goals can be overwhelming. Break them down into smaller, manageable tasks that can be tackled daily or weekly. This will make your goals feel more achievable and give you a sense of accomplishment as you complete each task.
Establishing clear and specific goals is the first step to self-discipline, and using the S.M.A.R.T. criteria, writing them down, and breaking them into smaller tasks can help to keep you focused and motivated.
2. Strong Work Ethic
A strong work ethic is the backbone of self-discipline. It's the driving force that keeps you pushing forward, even when the going gets tough. Cultivating a strong work ethic means embracing a mindset of continuous improvement and a commitment to excellence.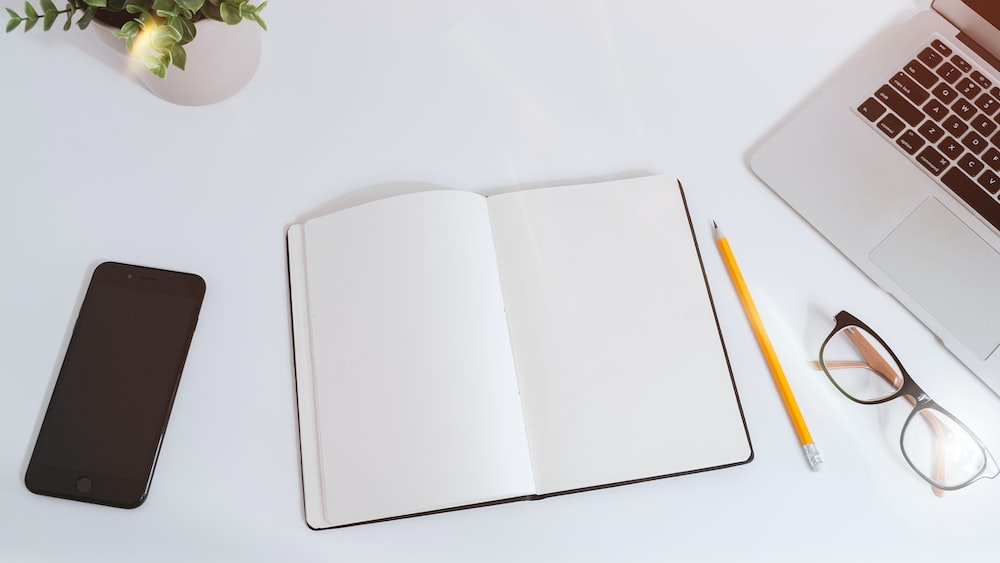 Do Your Best: Always strive to give your all in everything you do. By doing so, you'll not only develop a reputation for being reliable and dependable, but you'll also build self-respect and confidence in your abilities.
Stay Consistent: Success comes from consistent effort over time. Develop a routine that supports your goals and stick to it, even when you don't feel like it. This consistency will help you build momentum and make progress toward your goals.
Learn From Mistakes: Embrace failure as an opportunity to learn and grow. Don't be discouraged by setbacks; instead, use them as valuable lessons that will make you stronger and more resilient in the long run.
3. Persistence
Persistence is the key to overcoming obstacles and achieving your goals. It's the ability to keep going, even when faced with adversity or setbacks.
Stay Focused: Keep your eye on the prize and remind yourself of your goals regularly. This will help you stay motivated and committed to seeing your dreams come to fruition.
Embrace Challenges: Instead of shying away from difficult tasks, face them head-on. Completing challenging tasks not only helps you grow and develop new skills, but it also builds your self-confidence and determination.
4. Responsibility
Taking responsibility for your actions and decisions is a crucial aspect of self-discipline. It means owning up to your mistakes and holding yourself accountable for the choices you make.
Acknowledge Your Actions: Be honest with yourself about the consequences of your actions, both positive and negative. By doing so, you'll be better equipped to learn from your experiences and make more informed decisions moving forward.
Take Control: Recognize that you have the power to shape your life and make choices that align with your goals. By accepting responsibility for your actions, you'll be more likely to stay disciplined and make choices that support your objectives.
Mastering the Art of Self-Discipline
Now that we've laid the foundation, it's time to explore the specific traits and habits that will help you master the art of self-discipline.
5. Eliminating Temptations
In order to stay disciplined and focused on your goals, it's essential to identify and eliminate any distractions or temptations that could lead you astray. This may include anything from unhealthy foods to time-wasting activities.
Identify Your Triggers: Take some time to reflect on the things that tend to throw you off course. Once you've identified these distractions, you can take steps to avoid or minimize them.
Create Boundaries: Establish clear boundaries between your work and personal life, or between activities that support your goals and those that don't. By doing so, you'll be less likely to succumb to temptation and more likely to stay disciplined.
6. Prioritizing Tasks
Let's talk about prioritizing tasks. You know that overwhelming feeling when you have a mountain of tasks to finish, and you just don't know where to start? Prioritizing tasks is the answer to that problem! But how do you do it effectively?
List all your tasks: Write down everything you need to do, big or small. This way, you can see the bigger picture and identify what's important and what's less urgent.
Apply the Eisenhower Matrix: This classic tool helps you categorize tasks into four quadrants based on their urgency and importance. By doing this, you can quickly identify tasks to focus on, delegate, schedule, or even eliminate.
Remember, prioritizing tasks is essential for managing your time and energy. By focusing on what's most important, you'll make progress towards your goals more efficiently and with less stress.
7. Building Personal Systems
Have you ever admired someone who seems to have everything under control? Chances are, they have a personal system in place. A personal system is a set of habits or routines that help you stay organized, efficient, and productive.
Identify your weaknesses: Figure out the areas where you struggle the most, be it time management, organization, or procrastination. Knowing your weaknesses allows you to create systems that address them specifically.
Develop a routine: Establish a daily routine that helps you stay on track and focused. This could include a morning routine, a schedule for your workday, or a specific process for handling tasks.
Building your own personal system takes time and effort, but the rewards are worth it. Once you have a system in place, you'll find it easier to maintain self-discipline and achieve your goals.
Developing a personal system of habits and routines can help you stay organized, efficient, and productive by identifying your weaknesses and establishing a routine.
8. Embracing Honesty
Embracing honesty is a vital part of self-discipline. Being honest with yourself means acknowledging your strengths and weaknesses and taking responsibility for your actions. It's about being true to yourself and your values, even when it's uncomfortable or challenging.
Reflect on your actions: Regularly take time to assess your decisions and actions. Are you staying true to your values and goals? If not, identify what needs to change.
Admit your mistakes: Everyone makes mistakes, but it takes courage and self-discipline to own up to them. Recognize your errors, learn from them, and move forward.
Being honest with yourself allows you to grow and develop as a person. It empowers you to make better decisions and cultivate self-discipline for long-term success.
Cultivating Self-Discipline for Success
Cultivating self-discipline for success is an ongoing process that requires constant effort and dedication. It's about learning to manage your time, energy, and focus to achieve your goals and live a more fulfilling life. Let's explore some strategies to help you stay on track and keep moving forward.
9. Focusing on Action
Action is the key to success. No matter how much planning, thinking, or strategizing you do, nothing will change unless you take action. So, it's essential to develop a bias for action and consistently work towards your goals.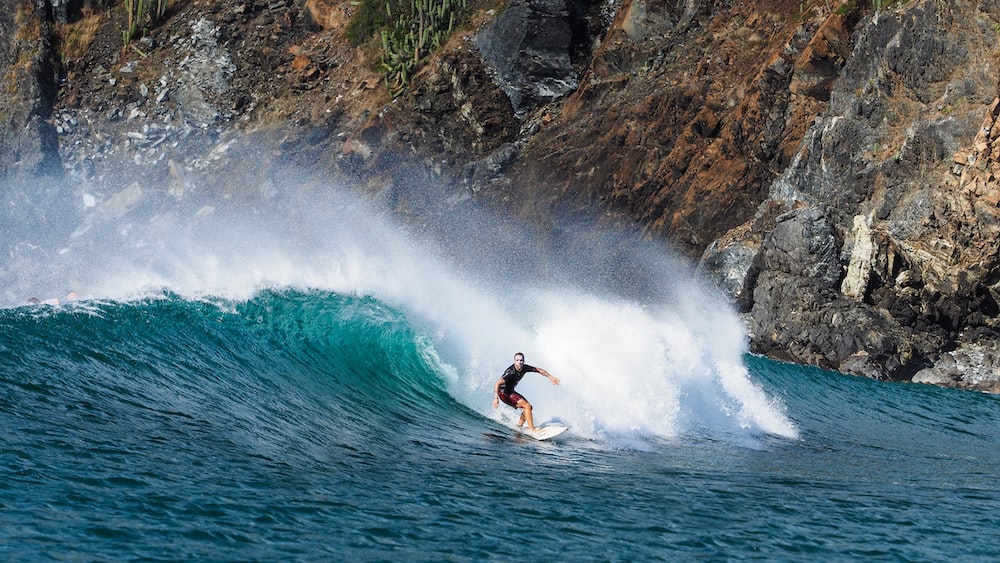 Break down your goals: Divide your larger goals into smaller, achievable tasks. This makes them less intimidating and helps you maintain momentum.
Set deadlines for yourself: Deadlines create a sense of urgency, encouraging you to take action and stay disciplined.
Remember, self-discipline is a muscle that gets stronger with use. So, focus on taking consistent action, and you'll see progress in no time.
10. Practicing Self-Care
It's important to remember that self-discipline doesn't mean neglecting your own well-being. In fact, practicing self-care is crucial for maintaining your self-discipline. After all, you can't be your best self if you're constantly running on empty.
Schedule regular breaks: Give yourself time to recharge and relax. This helps prevent burnout and keeps you motivated in the long run.
Prioritize physical and mental health: Make sure to exercise, eat well, and get enough sleep. A healthy body and mind are essential for maintaining self-discipline and achieving success.
Taking care of yourself is not a luxury; it's a necessity. So, make self-care a priority, and watch your self-discipline and productivity soar.
11. Developing Resourcefulness
Resourcefulness is the ability to find quick and clever ways to overcome difficulties. It's about being adaptable, creative, and persistent in finding solutions to problems. And guess what? Developing resourcefulness is essential for cultivating self-discipline and achieving success.
Embrace challenges: View obstacles as opportunities to learn and grow. By facing challenges head-on, you'll become more resilient and resourceful.
Learn from others: Seek out mentors, read books, or attend workshops to expand your knowledge and learn new strategies for dealing with difficulties.
Be open to new ideas: Stay curious and open-minded, always willing to explore new approaches and solutions.
By developing resourcefulness, you'll be better equipped to handle setbacks and stay disciplined on your path to success.
12. Creating a Productive Environment
Your environment plays a significant role in your ability to maintain self-discipline. Creating a productive environment means setting up your workspace and surroundings in a way that supports your goals and minimizes distractions.
Organize your workspace: Keep your desk clean and clutter-free. This helps you stay focused and reduces the chances of getting distracted.
Control your digital environment: Limit exposure to time-wasting websites and apps, and set boundaries for when and how you use technology.
By creating a productive environment, you'll find it easier to stay disciplined, focused, and on track towards achieving your goals.
Creating a productive environment is crucial for maintaining self-discipline, which can be achieved by organizing your workspace and controlling your digital environment.
13. Rewarding Yourself
Rewarding yourself is an essential aspect of building self-discipline. It's crucial to acknowledge your achievements and take the time to celebrate them. Doing so reinforces the positive behaviors that lead to success and helps you stay motivated. For instance, after completing a challenging task, treat yourself to a well-deserved break, a small indulgence, or even just a pat on the back. Remember, recognizing your accomplishments can significantly boost your morale and propel you further towards your goals.
FAQs
1. How can I improve my self-discipline?
Improving self-discipline starts with setting clear goals, maintaining a strong work ethic, and persisting through challenges. Additionally, consider practicing techniques such as eliminating temptations, prioritizing tasks, and building personal systems to stay focused and organized.
2. What is the difference between self-control and self-discipline?
The difference between self-control and self-discipline lies in the focus of each concept. Self-control is the ability to resist immediate temptations or impulses, whereas self-discipline involves consistency and commitment to long-term goals through regular practice and habit formation.
3. How can I stay disciplined while working from home?
Staying disciplined while working from home requires establishing a routine, setting boundaries between work and personal life, and creating a productive work environment. Additionally, make use of time management techniques and prioritize your tasks to stay focused and efficient throughout the day.
4. Are there any tools or techniques to help develop self-discipline?
Yes, there are several tools and techniques that can help develop self-discipline. Some examples include using productivity apps, setting SMART goals, practicing mindfulness, and working with accountability partners. Experiment with different strategies to find the ones that work best for you.
Conclusion
Self-discipline is a vital skill for achieving success in various aspects of life. By mastering the foundation of self-discipline traits, such as setting clear goals and maintaining a strong work ethic, you can overcome obstacles and reach your full potential.
Moreover, mastering the art of self-discipline involves techniques such as eliminating temptations and prioritizing tasks. These strategies not only help you stay focused but also enable you to build a sustainable system for success.
Finally, cultivating self-discipline for success requires a holistic approach that includes focusing on action, practicing self-care, and developing resourcefulness. By creating a productive environment and rewarding yourself for your achievements, you can maintain the motivation needed to excel in personal and professional endeavors.
Embark on your journey of self-improvement and self-growth by incorporating these essential self-discipline traits into your daily life. Remember, the road to success begins with a single step – and self-discipline is the key to unlocking your true potential.
I wish you the best! Fabian.
Share with your Friends: