Why Are Goals Important? Unlocking Your Potential
Have you ever wondered why successful individuals and organizations emphasize the importance of setting goals? It's because clear objectives serve as a roadmap, guiding us toward our desired destination.
In this blog post, we'll explore the value and benefits of goal-setting in both personal and professional life. By understanding its significance, you will be equipped with the knowledge to create your own solid plan for success.
Key Takeaways
Setting clear objectives provides direction and purpose in life, leading to personal growth and self-improvement.
Goals increase productivity and motivation by clarifying priorities, facilitating decision–making, and enhancing focus and concentration.
Goal–setting encourages accountability, boosts confidence, prioritizes tasks and projects, improves time management skills, and fosters teamwork and collaboration, ultimately leading to greater success.
The Significance Of Setting Clear Objectives
Setting clear objectives is important because it provides direction and purpose, increases productivity and motivation, facilitates decision-making, enhances focus and concentration, and cultivates personal growth and development.
Setting clear objectives leads to personal growth and self-improvement by providing direction and motivation towards achieving goals.
Provides Direction And Purpose
Setting clear objectives in our lives provides us with the much-needed direction and purpose that ultimately leads to personal growth and self-improvement.
It's like having a compass guiding us toward our destination – without it, we may find ourselves wandering aimlessly or succumbing to distractions. For instance, let's say you aspire to launch your own business someday.
Having well-defined goals not only directs our path but also fuels our motivation as we work hard toward achieving them. Just imagine how inspired you'll feel when ticking off milestones on your way to success – this sense of accomplishment will keep pushing you forward even during challenging times.
Increases Productivity And Motivation
When you set clear objectives, you naturally increase your productivity and motivation. Having a roadmap of where you want to go and what you want to achieve can help mobilize your efforts in a more efficient manner.
For example, let's say one of your objectives was to get fit by running a 5K race in three months' time. With this clear objective in mind, every workout session would have a purpose as you work towards improving your endurance and speed for the upcoming race.
As a result, this clearer purpose would enhance motivation levels leading up to the race day, which could translate into better performance overall.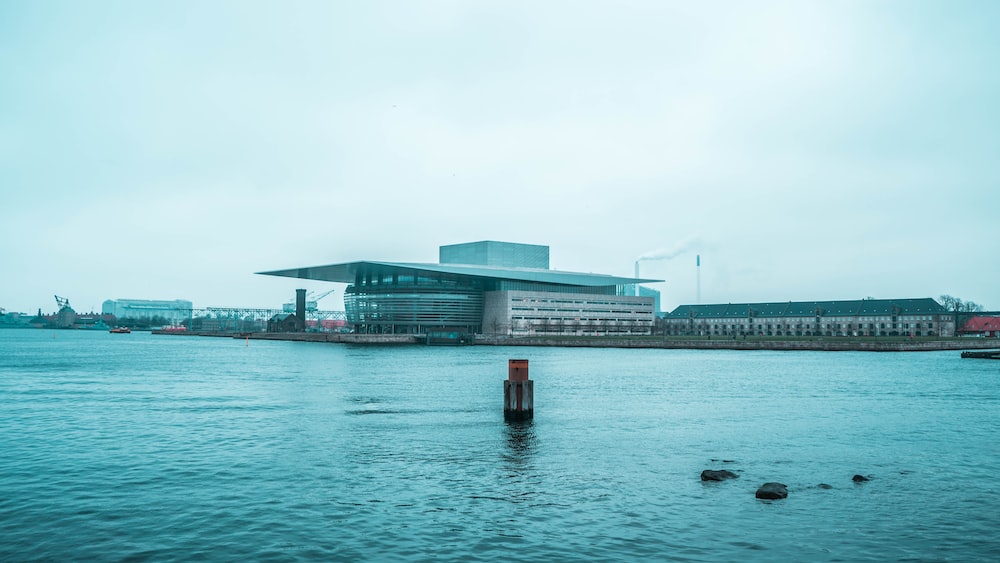 Facilitates Decision-making
Setting clear objectives also makes decision-making much easier. When you have a clear goal in mind, it becomes much simpler to evaluate options and make the best choice that aligns with your goals.
For example, if your objective is to save money for a trip, deciding whether or not to buy an expensive item becomes much less complicated as you reconcile the purchase's impact on your savings goal.
The clarity provided by having a well-defined objective makes it easier to weigh various options against one another and determine which best serves your purpose.
Enhances Focus And Concentration
When you set clear and measurable goals, it becomes easier to enhance your focus and concentration. These objectives act like a roadmap that clarifies what needs to be done in order to achieve success.
By having this clarity, there is less room for distractions and more opportunities for productivity. When we know exactly where we are headed, our minds can stay focused on the end goal and avoid unnecessary diversions.
For instance, imagine that one of your goals is to become a published author within the next year by writing 500 words every day. As you begin to work on this goal each day, you are training your mind to focus solely on writing rather than being bogged down by other tasks or thoughts which may distract you from your current objective.
In doing so, over time, you will develop stronger self-discipline muscles which serve as an asset when tackling larger projects both personally and professionally.
Cultivates Personal Growth And Development
When you set clear goals for yourself, you are creating a roadmap toward personal growth and development. By identifying what you want to achieve and laying out the steps to get there, you are taking control of your life and becoming more self-aware.
For example, if one of your objectives is to learn a new language within a year's time frame, achieving this goal will require consistent practice and dedication.
Furthermore, when setting achievable goals that align with our aspirations, we become more self-motivated as well as increase our chances of accomplishing them which in turn makes us feel successful, leading to confidence-boosting.
Setting clear objectives that support personal growth is vital for self-improvement.
The Value And Benefits Of Goal-Setting
Setting goals encourages accountability and boosts confidence, helping individuals prioritize tasks and projects, improve time management, enhance teamwork and collaboration, and ultimately achieve greater success.
Encourages Accountability
When you set clear and measurable goals for yourself, you are more likely to hold yourself accountable for achieving them. By creating a roadmap of what you want to achieve, and breaking it down into smaller achievable tasks, you will have a stronger sense of responsibility towards accomplishing those objectives.
For instance, if your goal is to improve your physical fitness level by working out three times a week, setting specific targets such as types of exercise or duration can help keep you motivated.
Moreover, tracking your progress through journal entries or regular check-ins with someone who holds you accountable can make all the difference in whether or not you stick to that plan.
Setting clear and achievable goals can boost confidence and reinforce self-belief.
Boosts Confidence
Setting clear and achievable goals can boost your confidence, giving you a sense of control over your life. When you set objectives for yourself and achieve them, it's proof that you have the ability to accomplish anything you put your mind to.
This positive feedback loop reinforces self-belief and motivates you to tackle even bigger challenges. For example, setting a goal to run a 5k may seem daunting at first, but as you stick with a training plan and make progress toward that goal, completing the race becomes a reality rather than an impossible dream.
Prioritizes Tasks And Projects
Setting clear goals helps to prioritize tasks and projects, ensuring that you focus on what is most important. It's easy to get bogged down in daily tasks or sidetracked by new opportunities, but having a roadmap of defined objectives keeps you on track toward your ultimate destination.
By setting measurable and specific goals, you can break larger projects into manageable steps and prioritize them based on their importance. This helps to ensure that you are making progress towards your overall objective, rather than just working aimlessly.
Overall, the value of setting clear objectives cannot be overstated when it comes to achieving success. It brings clarity and purpose to life while enhancing productivity and motivation along the way.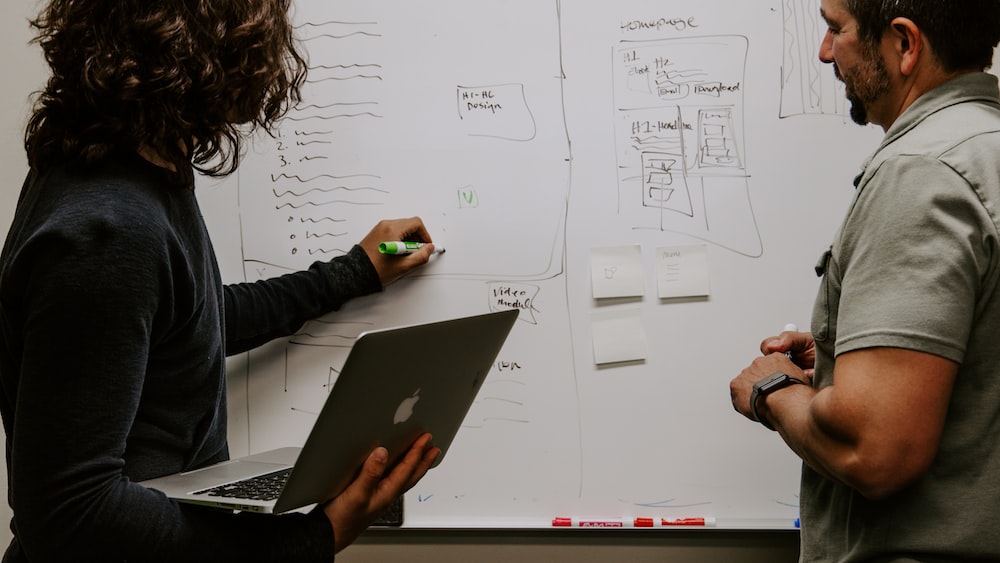 Improves Time Management
When you set goals for yourself, it enables you to manage your time and prioritize tasks more effectively. By having a clear understanding of what needs to be accomplished, you can break down the steps needed to achieve those objectives and allocate appropriate amounts of time for each task.
For example, if one of your goals is to learn a new language within six months, you can create a study schedule with specific times allocated for vocabulary drills, listening exercises and grammar lessons.
Overall, setting goals improves time management by providing a roadmap for what needs to be done and when.
Enhances Teamwork And Collaboration
When it comes to achieving goals, teamwork and collaboration are essential factors. Working with others can help us achieve our aspirations faster while also providing a supportive network.
By setting clear objectives and working collaboratively, we can combine our unique strengths and skills to achieve success.
Teamwork allows individuals to share ownership of an objective which leads to better problem-solving, decision-making, productivity, innovation, and communication throughout the team.
When everyone is focused on working together towards a common goal, they become more invested in each other's successes which creates a positive work culture that promotes employee growth and development.
Teamwork requires accountability among team members who must be willing to take responsibility for their actions in order for the whole group to succeed.
The Importance Of Setting Goals In The Workplace
Setting clear goals in the workplace is crucial as it increases success rates and profitability while improving communication among team members.
Increases Success And Profitability
When you set clear objectives for yourself, it can lead to increased success and profitability in both your personal and professional life. By identifying specific goals and creating a plan on how to achieve them, you are taking tangible steps toward achieving success.
For example, if a business sets a goal to increase sales by 10% in the next quarter and creates an action plan on how to do so, they are more likely to see an increase in profits than if it simply hoped for the best without any direction or strategy.
Similarly, as an individual setting career goals or financial goals, having a clear roadmap of how to get there can help pave the way towards reaching those milestones.
Additionally, setting goals encourages innovation and creativity, which opens doors for new opportunities that can take your business (or personal life) even further – allowing you not only succeed but thrive- beyond what was initially thought possible.
Improves Communication
When you set clear goals, it also improves communication. By having a definite plan in place, it's easier to communicate your intentions and expectations with others.
Whether it's working towards a common goal as a team or communicating your goals to your boss or colleagues, setting objectives helps increase clarity and reduces misunderstandings.
This can improve the overall quality of communication in the workplace or personal relationships.
Additionally, when you have a clear roadmap for achieving your objectives, it's easier to communicate progress updates with others. Regular check-ins can help ensure that everyone is aware of where things stand and whether any adjustments need to be made along the way.
Helps Achieve Common Goals
When setting goals, it is important to remember that they are not just for personal growth and development. In fact, goal-setting can also be valuable in the workplace as it helps achieve common goals.
For example, if a team of coworkers has a project deadline approaching, each member can set their own goals related to completing specific tasks or contributing unique ideas to the overall project.
Ultimately, when individuals work together towards achieving common objectives in an organized and focused manner, they increase their chances of success while fostering positive relationships among team members.
Enhances Job Satisfaction
Setting goals enhances job satisfaction by giving you a sense of accomplishment when you reach your objectives. It can also help you become more engaged with your work and feel like you are contributing to the success of your organization.
When you set goals, it provides clarity on what is expected of you and helps prioritize tasks which can give a sense of direction and purpose in your role.
For example, if my goal is to increase sales for my team by 10%, I am motivated to find new strategies or improve our existing processes to meet this target. Once we achieve the goal, it feels good to know that my efforts had an impact on the bottom-line success of our company.
Promotes Employee Growth And Development
Setting goals in the workplace is not just for the company's success but also for individual employee growth and development. As we set objectives and work towards achieving them, we learn new skills, develop better habits and improve our overall performance.
For instance, if an employee sets a goal to take on more leadership roles within their team or department, they will likely develop invaluable communication skills needed to inspire and motivate others.
Moreover, as employees achieve their goals with guidance from their mentors or leaders as well as self-motivation, this fosters an environment where learning new things is encouraged regularly; the employer benefits from having experienced staff who are equipped with up-to-date knowledge required for staying mobile in today's dynamic business world.
Strategies For Effective Goal-Setting
To effectively set goals, it is important to develop SMART objectives that are specific, measurable, achievable, relevant, and time-bound. Create an action plan outlining the steps you need to take in order to achieve these goals.
Stay accountable by tracking your progress regularly and seeking support and resources when needed.
Develop SMART Goals
Setting goals is one crucial step toward personal growth and development. One effective way to set achievable, specific, and realistic goals is by developing SMART goals. SMART stands for Specific, Measurable, Achievable, Relevant, and Time-bound goals. Here are some tips on how to develop SMART goals:
Be specific about what you want to achieve – avoid vague or general statements.
Ensure the goals can be measured in terms of progress and success.
Set achievable goals that align with your strengths and resources.
Make sure the goal is relevant to your overall objectives and purpose.
Have a time frame for achieving the goal.
By setting SMART goals, you increase the likelihood of achieving them while staying focused and motivated throughout the process. Start by breaking down larger objectives into smaller specific objectives that are easier to manage with clear timelines towards success!
Have An Action Plan
When it comes to achieving your goals, having a clear and actionable plan is crucial. Simply setting objectives without any kind of roadmap can lead to confusion and a lack of motivation.
Having an action plan helps you break down your goals into smaller, manageable steps that lead toward progress.
Creating an action plan involves identifying specific tasks and deadlines for each step toward your objectives. This process not only provides clarity and direction but also helps prioritize which actions are most important.
It's also helpful to track progress regularly in order to adjust the plan as needed or celebrate milestones along the way.
Stay Accountable And Track Progress
When it comes to achieving our goals, staying accountable and tracking progress is crucial. By regularly reviewing our progress, we can identify what's working well and where we need to adjust our approach.
One effective strategy for staying accountable is sharing your goals with someone else who can help keep you on track. It could be a friend, family member, or colleague who you trust and respect.
Alternatively, there are many online goal-setting apps that allow you to track your progress over time, set reminders, and receive encouragement along the way.
Seek Support And Resources
When setting goals, seeking the right support and resources can make all the difference in achieving success. It's important to surround yourself with individuals who encourage and motivate you towards your objectives.
In addition to seeking supportive relationships, accessing relevant resources can also be critical in reaching your goals. This could mean taking courses or workshops related to your field of interest or investing in technology or equipment that will help streamline processes and increase efficiency.
FAQs:
1. Why is it important to set clear goals and objectives?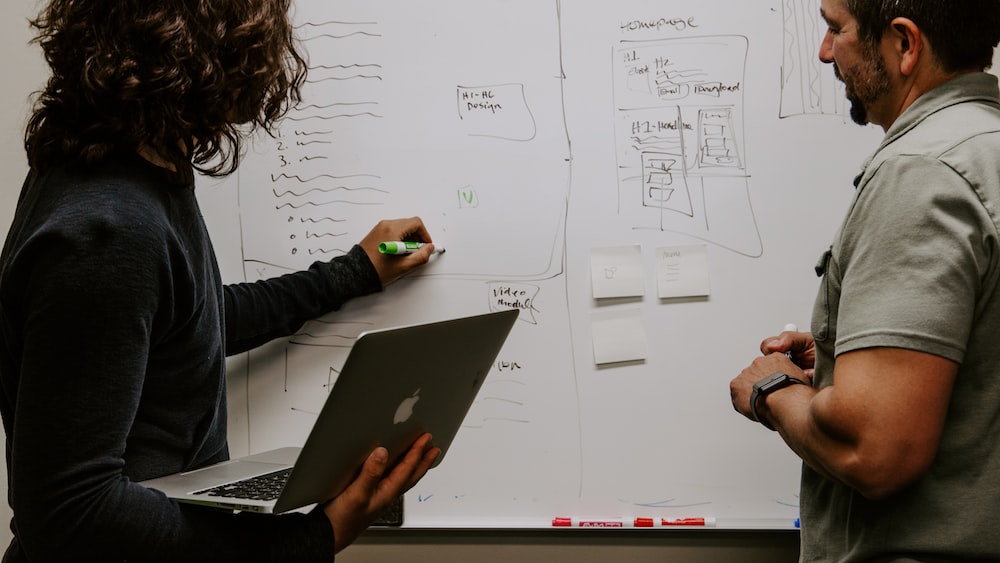 Setting clear goals and objectives provides direction, focus, and motivation for individuals and organizations. It helps define what success looks like, sets priorities, and ensures that resources are used effectively.
2. What are some benefits of setting goals?
Benefits of setting goals include increased productivity, clearer decision-making processes, improved performance metrics, enhanced accountability and responsibility-taking among team members or employees, personal growth opportunities as well as professional development.
3. Can setting too many goals create problems?
Yes! When we overload ourselves with too many conflicting or unattainable expectations – it often leads to stress and burnout rather than positive progress toward desired outcomes. Thus before determining targets – prioritizing results based on strategic requirements can ensure efficiency while minimizing negative consequences from distracting workloads.
4. How do you measure the success of your goal-setting efforts?
Goal achievement can be measured by evaluating the individual or organizational progress against defined benchmarks; tracking completion rates; gathering feedback from stakeholders such as clients/customers/employees etc.; recording data on milestones reached in relation to projections made initially during planning stages beginning any initiative so that there's a baseline for gauging whether actual involved reaching original intents/deliverables set forth!
Conclusion
In conclusion, setting clear objectives is a crucial step toward achieving success and personal growth. Goals help provide direction, enhance focus and concentration, and increase productivity and motivation, while also facilitating decision-making.
The value of goal-setting lies in how it encourages accountability, boosts confidence, prioritizes tasks and projects, improves time management skills, and fosters teamwork and collaboration.
In the workplace, goals promote success and profitability by improving communication among team members while helping to achieve common goals. Effective strategies for achieving these objectives include developing SMART goals with an action plan in mind while staying accountable and tracking progress along the way.
I wish you the best! Fabian.
Share with your Friends: