Master the Art of a Goal Mindset for Unstoppable Success
Imagine waking up each day with a clear sense of purpose, driven by an unshakable determination to succeed in all aspects of your life. Sounds enticing, right? Welcome to the world of goal mindset! This powerful approach can transform your life by enabling you to tackle challenges and obstacles head-on while staying focused on achieving your most ambitious goals.
In this article, we'll explore the concept of goal mindset and provide valuable insights on how to develop it for personal success. Along the way, you'll discover proven strategies and techniques adopted by successful people as well as eye-opening facts about setting and reaching goals effectively.
Understanding The Goal Mindset
To begin, let's define what we mean by the "goal mindset" – it is a way of thinking that prioritizes setting and achieving goals as a key factor in one's definition of personal success.
This mindset includes characteristics such as determination, motivation, focus, and persistence toward specific objectives.
Defining The Goal Mindset
You may have come across the term "goal mindset" before and wondered what it really means. Let me break it down for you! A goal mindset is an approach to life that revolves around setting, pursuing, and achieving well-defined objectives.
Picture this: an ambitious person sets a fitness goal to run a marathon within six months. Every day, they lace up their shoes and hit the pavement aiming to improve their stamina, speed, technique, or all three – simply because they understand how crucial these increments are in order to reach their ultimate objective.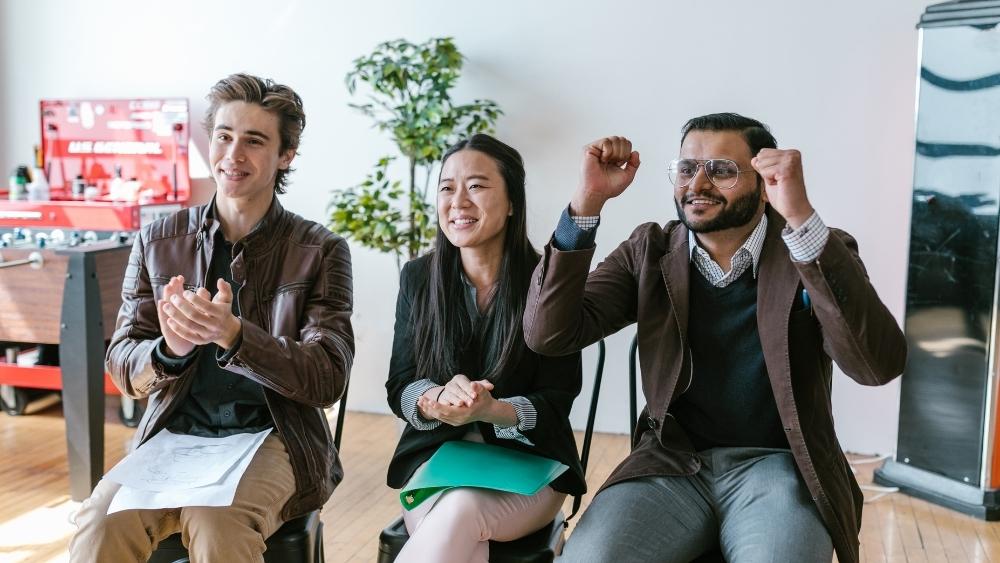 At its core, adopting a goal mindset involves identifying specific ambitions like this one while embracing hard work along with continuous learning and progress throughout your entire journey toward success.
Characteristics Of A Goal Mindset
It's essential to recognize the key characteristics of a goal mindset in order to fully embrace and benefit from it. By understanding these traits, you can better develop and maintain an effective, goal-oriented attitude. Here are some notable characteristics of a goal mindset:
Clarity: People with a goal mindset have clear, specific, and well-defined objectives that they want to achieve in their personal or professional lives.
Focus: These individuals maintain unwavering attention on their goals while avoiding distractions and remaining committed to the path that leads to success.
Ambition: Those with a goal mindset tend to set ambitious goals, which push them out of their comfort zone and encourage continuous growth.
Adaptability: They remain flexible and open-minded when faced with challenges or setbacks, adapting as needed in order to reach their objectives.
Resilience: A person with a goal mindset demonstrates persistence and determination when met with obstacles, using them as learning opportunities rather than viewing them as barriers to success.
Action-Oriented: Individuals who embody a goal mindset are proactive about taking consistent action towards accomplishing their goals instead of merely dreaming or fantasizing about them.
Positive Self-Talk: People with a goal mindset practice positivity by encouraging themselves through affirmations, visualization techniques, or other positive self-talk methods that strengthen mental resilience.
Accountability: They take full responsibility for their actions (or inactions), commitments, and results without blaming external factors or people for any shortcomings.
Continuous Learning: A strong desire for knowledge propels those with a goal mindset; they continually seek out new information related to personal development, industry trends, or skill enhancements relevant to their objectives.
Measurable Progress Tracking: Lastly, individuals embracing a goal mindset track their progress regularly by monitoring both qualitative and quantitative aspects of accomplishment, enabling them to adjust strategies as necessary along the way toward success.
Why Adopt A Goal Mindset
Adopting a goal mindset can be truly transformative for your personal and professional life. One of the key reasons to embrace this mindset is that it helps you develop a clear sense of direction, allowing you to identify where you want to go and what steps need to be taken to achieve success.
With ambitious yet attainable goals in place, there's no more aimless wandering or feeling stuck in one spot; instead, your energy becomes focused on making consistent progress toward your desired outcomes.
Another reason for adopting a goal mindset is its ability to foster motivation and resilience when facing challenges. When we set measurable goals for ourselves – whether it's leveling up our career path, cultivating healthier relationships, or taking charge of our emotional well-being – we create an inner drive that propels us forward even amidst obstacles.
Through sheer determination and commitment, successful people have learned how impactful pushing through difficulties can be.
Furthermore, cultivating a goal mindset encourages us to think positively about failure by treating each misstep as an opportunity for growth rather than defeat.
Developing A Goal Mindset For Success
Developing a goal mindset involves setting SMART goals, creating an action plan list, utilizing visualization and affirmation techniques, and seeking mentorship and support.
Setting SMART Goals
Setting SMART goals is the foundation of achieving success in any area of life. Here are some tips to make sure your goals are Specific, Measurable, Achievable, Relevant, and Time-bound:
Start with a specific goal – be clear about what you want to achieve.
Make sure your objective is measurable – set metrics that will allow you to track progress over time.
Ensure your goal is achievable – consider what resources you need and whether it's realistic, given where you're starting from.
Make sure your goal is relevant – align it with your values and larger aspirations for your life.
Finally, set a specific timeframe for achieving the goal.
By setting SMART goals, you'll be able to focus on what really matters and track progress toward achieving those objectives over time. Keep in mind that setting ambitious goals is great, but it's equally important to break them down into manageable steps that can be accomplished within a reasonable timeframe. Good luck!
Setting the right goals is a powerful way to transform one's life and business.
Creating An Action Plan List
When it comes to achieving your goals and developing a goal mindset, creating an action plan list is crucial. Here are some steps you can take to create an effective action plan:
Start by setting specific, measurable, achievable, relevant, and time-bound (SMART) goals. Identify what you want to achieve and break it down into smaller, more manageable steps.
Write down each step on your action plan list, along with a deadline or timeline for completing each task.
Prioritize your action plan list based on what is most important or urgent. You may need to adjust your timelines accordingly.
Assign deadlines for each item on your action plan list and hold yourself accountable for meeting them.
Identify any potential obstacles that may prevent you from achieving your goals and develop strategies for overcoming them.
Review and update your action plan regularly to ensure that you stay on track and make progress toward achieving your goals.
Remember that developing a goal mindset takes time, effort, and persistence. By creating an action plan list and taking consistent steps towards achieving your goals, you can set yourself up for success in all areas of life.
Visualization And Affirmation Techniques
Visualizing your goals is a powerful technique that can help you achieve success. Here are some techniques to try:
Create a Vision Board: A vision board is a visual representation of your goals and aspirations. It helps you focus on what you want to achieve and reminds you of your dreams every day.
Practice Guided Visualization: Find a quiet place, close your eyes, and imagine yourself achieving your goals. Use all of your senses to create a vivid mental picture.
Use Positive Affirmations: Write down positive affirmations that reflect the success you want to achieve and repeat them daily. "I am capable of achieving my goals," "I am confident in my abilities," etc.
Implement Goal-Setting Rituals: Set aside time each day or week to review your goals and visualize yourself achieving them. This creates a habit of goal setting and visualization that strengthens over time.
Remember, visualization techniques can reduce stress, improve well-being, and enhance confidence levels. They help solidify your aspirations and work towards achieving them in real life.
Visualization and affirmation techniques can help you change your beliefs, assumptions, and opinions about yourself to achieve success.
Seeking Mentorship And Support
One of the best ways to develop a goal mindset for success is by seeking mentorship and support from people who have achieved similar goals. A mentor can offer guidance, share experiences, and provide valuable feedback on your progress toward achieving your goals.
I know from personal experience that having a mentor can be incredibly beneficial in helping me achieve my own ambitions. When I was starting out in my career as an SEO and copywriter, I sought out mentors who had already made it in these fields to guide me.
Furthermore, research has shown that quality mentoring relationships have positive effects on personal development, such as skill-building; learning workplace culture; improving emotional well-being; developing a more positive mindset like Angela Duckworth's "grit" concept.
Benefits Of A Goal Mindset
Achieving a goal mindset comes with numerous benefits, including increased motivation and focus, a greater sense of direction and purpose, as well as improved emotional and mental well-being.
Increased Motivation And Focus
As someone who is always striving to improve themselves, it's important to understand the power of having a goal mindset. One of the greatest benefits of adopting this mindset is increased motivation and focus.
When you have clear goals in mind, it becomes much easier to direct your energy toward achieving them.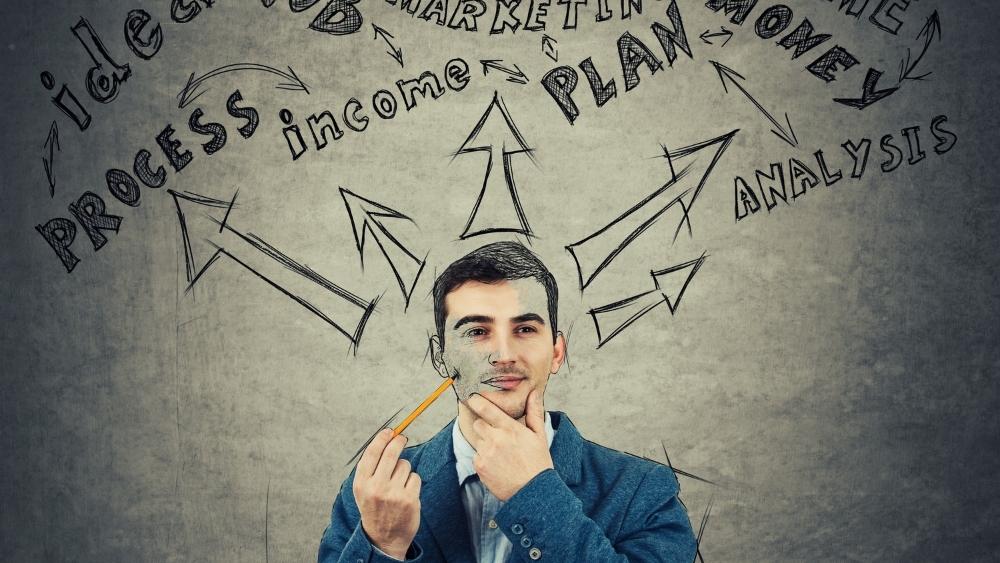 In addition, having measurable goals can provide a sense of accomplishment as milestones are achieved. This positive reinforcement can serve as additional motivation to continue pushing forward toward larger goals.
The neuroscience of intrinsic motivation highlights the importance of having a positive mindset in achieving goals which can provide an endless supply of inspiration when times get tough.
Greater Sense Of Direction And Purpose
As I started focusing on developing a goal mindset, one of the biggest benefits I noticed was gaining a greater sense of direction and purpose in my life. By setting specific, achievable goals for myself, I had a clearer understanding of what I wanted to achieve and where I was heading.
This helped me prioritize my time and energy toward activities that would be most effective in achieving those goals.
Multiple studies have shown that setting goals is closely linked with having a stronger sense of purpose in life. When we have ambitious goals or objectives for ourselves, we are more likely to feel motivated and energized about our daily lives.
Having something meaningful to work towards can give us more drive than just going through the motions every day without any clear path forward.
Goal setting promotes perseverance by providing people with a sense of purpose and direction.
Improved Emotional And Mental Well-being
Improving our emotional and mental well-being is crucial for achieving success and living a fulfilling life. Here are some ways that adopting a goal mindset can help improve your emotional and mental health:
Increased sense of purpose: Setting meaningful goals gives you a greater sense of purpose, which can lead to increased satisfaction in life.
Enhanced self-esteem: Achieving even small goals can boost self-esteem and build confidence in yourself.
Reduced stress levels: Having clear goals in mind can reduce feelings of uncertainty and anxiety, which can be major sources of stress.
Improved focus: Focusing on specific goals can help you prioritize your time and energy, leading to better organization and productivity.
Greater motivation: Goal-setting provides motivation to work towards something meaningful, giving you the drive to push through difficult times.
Remember that it's important to set realistic and achievable goals that align with your values and passions. Celebrate incremental progress along the way, rather than solely focusing on the end result. By incorporating these strategies into your everyday routine, you can cultivate a positive mindset that supports both personal development and well-being.
Strategies For Maintaining A Goal Mindset
Maintaining a goal mindset requires discipline, persistence, embracing challenges and learning opportunities, celebrating milestones, and cultivating a positive and solution-oriented mindset.
Discipline And Persistence
As someone looking to improve themselves, it's important to understand that discipline and persistence are key components of maintaining a goal mindset. Discipline involves creating a routine or system for achieving your goals and sticking to them consistently.
One way to practice discipline is by setting aside specific times each day or week for working on tasks related to your goals. For example, if you're trying to improve your fitness, you could schedule daily workouts at the gym or go for a run every morning before work.
Persistence is also crucial because achieving any goal takes time and effort. There may be moments when things don't go as planned, or progress seems slow, but staying committed and pushing through those difficult times is what sets successful people apart from others.
Self-discipline is a key component of maintaining a goal mindset, and it is different from self-motivation and willpower.
Embracing Challenges And Learning Opportunities
One of the keys to developing a goal mindset is embracing challenges and learning opportunities. Here are some strategies to help you do just that:
Reframe setbacks as opportunities for growth: Rather than seeing obstacles as evidence of your limitations, view them as chances to learn and improve. This will help you approach challenges with a growth mindset, which can increase your resilience and motivation.
Seek out constructive feedback: Feedback can be a valuable tool for identifying areas where you can improve. Instead of fearing criticism, actively seek out feedback from others and use it to refine your approach.
Experiment with new approaches: Sometimes the path to achieving our goals requires taking risks and trying new things. Don't be afraid to step outside of your comfort zone and experiment with novel approaches that might yield better results.
Focus on progress over perfection: It's easy to get bogged down in striving for perfection, but this can actually hinder progress. Instead, focus on making incremental improvements over time, even if they're small.
See "failures" as learning opportunities: Even when things don't go according to plan, there's always something to be learned. Try reframing your "failures" as useful data points that can inform future actions.
By embracing challenges and seeking out new learning opportunities, you'll be better equipped to develop a goal mindset that propels you toward success. Remember: growth is a process, not an endpoint – it's all about taking one step at a time toward achieving your ambitions!
Celebrating Milestones
It's important to celebrate the milestones you achieve on your path toward your goals. Recognizing even small progress can help boost motivation and maintain a positive mindset.
Whether it's hitting a fitness goal, completing a project for school, or making strides in personal development, take time to acknowledge and celebrate each accomplishment.
Celebrating success is also helpful in redefining the concept of success itself. Rather than focusing solely on end results, celebrating milestones helps shift focus onto the journey and progress made along the way.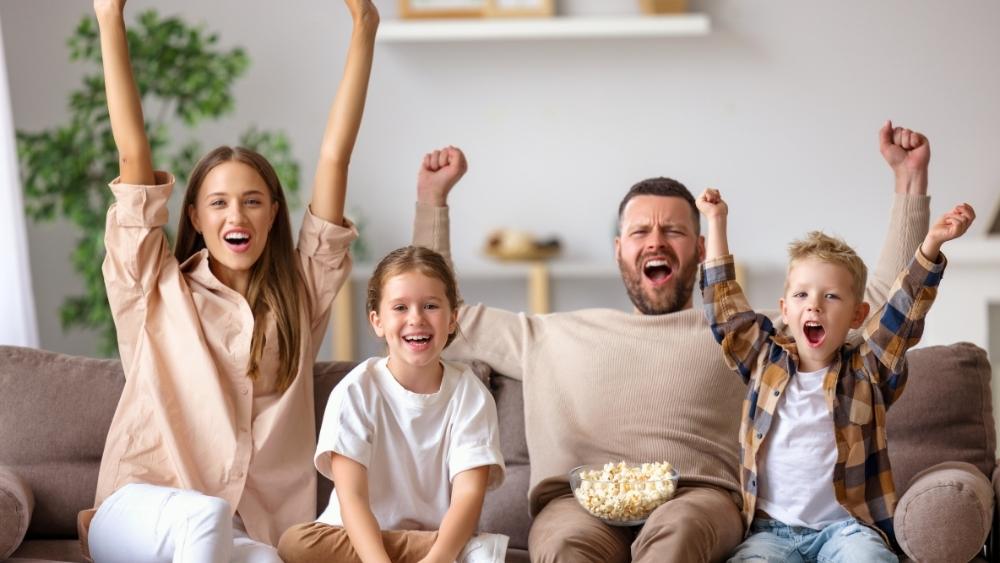 This can result in greater satisfaction with accomplishments and ultimately improve overall emotional well-being throughout the process of reaching larger goals.
Cultivating A Positive And Solution-Oriented Mindset Table
Having a positive and solution-oriented mindset is crucial for maintaining a goal mindset, as it enables you to tackle challenges and setbacks more effectively. Let's explore some key strategies to cultivate this mindset in the table below:
| Strategy | Description |
| --- | --- |
| 1. Embrace Positive Thinking | Focus on the positive aspects of every situation and avoid dwelling on negativity. Replace negative thoughts with positive affirmations to reinforce a positive outlook. |
| 2. Surround Yourself with Positivity | Seek the company of positive and uplifting people who inspire and encourage you. Limit your exposure to negative influences, whether it's people, media, or environments. |
| 3. Practice Gratitude | Seek the company of positive and uplifting people who inspire and encourage you. Limit your exposure to negative influences, whether it's people, media, or environments. |
| 4. Focus on Solutions | When faced with challenges, focus on finding solutions rather than dwelling on the problem. Break complex issues into smaller, manageable tasks, and tackle them methodically. |
| 5. Embrace Challenges and Learning Opportunities | Regularly express gratitude for the good things in your life. This can shift your focus away from what you lack and help you appreciate the progress you're making. |
| 6. Develop Mental Resilience | Build up your mental toughness by persevering through adversity. Learn from your experiences, adapt, and maintain a strong sense of self-belief in your ability to reach your goals. |
By incorporating these strategies into your daily life, you'll be well on your way to cultivating a positive and solution-oriented mindset that supports your goal-driven journey.
FAQs:
1. What is a goal mindset?
A goal mindset refers to the mental attitude and approach that one takes toward setting and achieving goals. It involves having clarity about what you want, developing a plan to achieve it, staying motivated, and persisting through obstacles until you reach your desired outcome.
2. How can I develop a goal mindset?
Developing a goal mindset requires self-awareness, discipline, and commitment to personal growth. Some ways to cultivate this mentality include setting clear goals, breaking them down into actionable steps, tracking progress regularly, practicing gratitude for small wins along the way, and surrounding yourself with supportive people or mentors who share your vision.
3. Why is having a goal mindset important in career success?
Having a strong sense of purpose and direction helps individuals identify opportunities that align with their values and strengths while avoiding distractions or unnecessary stressors that may hinder progress toward their long-term goals.
A goal-oriented approach also fosters resilience in dealing with setbacks or uncertainties in the job market as well as enhancing decision-making abilities concerning critical moments such as changing careers.
4. Can anyone adopt a successful, goal-oriented mindset regardless of personality type?
Yes! Anyone who has an interest in achieving significant results can cultivate habits that help them set meaningful objectives while remaining focused on refining their capabilities over time using various strategies, including positive thinking techniques such as visualizations exercises, among others).
While some personalities may find certain motivational tools more effective than others depending upon individual preferences, there are always options available when developing skills for increasing efficiency & effectiveness throughout daily routines without necessarily changing overall behavior patterns whatsoever.
Conclusion And Final Thoughts: The Power Of A Goal Mindset
Adopting a goal mindset can have a significant impact on our personal and professional lives. By setting achievable and measurable goals, developing an action plan, seeking support, and maintaining discipline, we can improve our motivation, sense of purpose, and overall well-being.
It's important to remember that the journey toward achieving ambitious goals may not always be smooth sailing – but maintaining a positive attitude and utilizing visualization techniques can help us stay focused when facing obstacles or setbacks.
I wish you the best! Fabian.
Share with your Friends: