10 Great Habits For A Happy Life – Transform Your Happiness!
Are you tired of feeling stressed, overwhelmed, or unfulfilled by your daily routine? It's time to take charge and create a life brimming with happiness! Introducing 10 great habits that can transform your well-being and lead you on the path towards a happier existence.
In this blog post, we will explore these powerful tools for self-improvement – from expressing gratitude to cultivating mindfulness – that are proven to elevate joy, reduce stress, and promote overall wellness in our lives.
Key Takeaways
Cultivating gratitude and positivity, engaging in physical activity and self–care practices, pursuing personal interests, setting achievable goals, and connecting with others are key habits for a happy life.
These habits have numerous benefits such as improved mental health, reduced stress and anxiety levels, increased fulfillment and purpose in life, enhanced relationships with others, and better physical health.
To incorporate these happy habits into your daily routine start small by focusing on one habit at a time. Remember that progress is important even if it's just taking small steps towards change. Celebrate every achievement along the way to motivate continued success.
Habits For A Happy Life
To live a happy life, cultivate habits of gratitude and positivity; engage in physical activity and self-care practices; pursue personal interests to find fulfillment; set achievable goals to provide direction and purpose; connect with others to foster social connections.
Gratitude And Positivity
Cultivating gratitude and positivity is an essential habit for a happy life. It helps us appreciate the good things we have, redirect our focus from what's lacking to what's abundant in our lives, and recognize that happiness often lies in simple moments.
One way to do this is by keeping a daily gratitude journal where you can jot down at least three things you're grateful for every day.
Being optimistic goes hand-in-hand with gratitude, allowing us to view challenges as opportunities rather than daunting obstacles. Optimism propels us towards finding solutions instead of dwelling on problems, making it easier to bounce back from setbacks and maintain resilience in tough times.
Surrounding yourself with uplifting books or podcasts, engaging in activities that bring joy or inspiration, and spending time with people who lift your spirits are just some ways you can nourish a more positive mindset.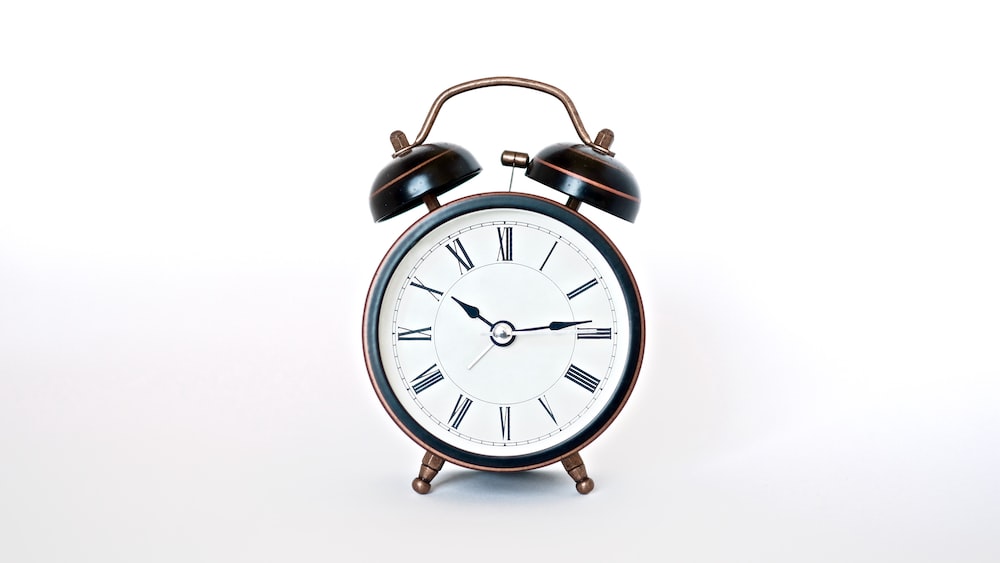 Physical Activity And Self-Care
Taking care of your body is crucial for living a happy life, and that includes staying active and practicing self-care. Whether it's going for a walk or hitting the gym, physical activity has been shown to release endorphins and boost our mood.
Self-care is equally important when it comes to happiness. Taking time for yourself can help you relax and recharge, whether that means reading a book, taking a bubble bath or getting a massage.
Incorporating physical activity and self-care into our daily routines may not always be easy but making small changes such as taking the stairs instead of the elevator or scheduling some "me-time" into our calendars can make all the difference in achieving lasting happiness.
Pursuing Personal Interests
One of the key habits for a happy life is pursuing personal interests. Taking time to engage in activities that you enjoy and are passionate about can bring a sense of fulfillment and purpose to your daily routine.
When we pursue our interests, we also tend to learn new skills and gain knowledge about different subjects. This can lead to personal growth and development, which in turn contributes positively to our mental health and well-being.
Setting And Achieving Goals
One of the keys to living a happy life is setting and achieving goals. Goals give us direction and purpose. motivating us to work towards something that we value.
When setting goals, make sure they are specific, measurable, achievable, relevant, and time-bound (SMART). This means clearly defining what you want to achieve in concrete terms that can be tracked over time.
Remember that achieving your goals is not always easy – setbacks can happen along the way. But don't let obstacles discourage you from pursuing what matters most to you. Instead, use them as opportunities for growth and learning.
Connecting With Others
Connecting with others is an important habit for a happy life. Human connection and social support are essential to our well-being. Building meaningful relationships can improve mental health, reduce stress and increase overall happiness.
This includes both romantic partners and friendships.
One way to cultivate connections is by finding common interests or participating in activities that you enjoy together. By doing so, it's easier to bond with like-minded people or strengthen existing ties with friends who share similar values or hobbies as you do.
Whether it's joining a book club, volunteering at your local animal shelter, or taking up photography classes – connecting with others around shared experiences will deepen those relationships over time.
The Benefits Of Happy Habits
Happy habits have numerous benefits, including improved mental health, reduced stress and anxiety, increased fulfillment and purpose in life, enhanced relationships with others, and better physical health.
Improved Mental Health
When you make a conscious effort to form happy habits, you'll experience significant improvements in your overall mental health. By focusing on positivity and gratitude, incorporating physical exercise and self-care into your routine, setting achievable goals and surrounding yourself with positive relationships, you will begin to see a reduction in stress and anxiety levels.
Positive habits like meditation or journaling can help you better manage stress levels, improve focus and increase feelings of calmness. Give yourself permission to take time for yourself regularly to engage in activities that promote happiness.
Reduced Stress And Anxiety
When we adopt positive habits for a happy life, one of the biggest benefits is a reduction in stress and anxiety. By incorporating practices like mindfulness meditation or regular exercise into our daily routine, we can help calm our minds and reduce the impact of stressful situations.
For example, taking even just a few minutes each day to practice deep breathing exercises or write in a gratitude journal can provide immense relief from the pressures of everyday life.
Similarly, connecting with supportive friends and loved ones or participating in activities that bring joy and fulfillment can provide further stress relief.
Increased Fulfillment And Purpose
When you make happy habits a part of your life, you'll experience increased fulfillment and purpose. By prioritizing activities that bring joy and meaning, you'll feel more content and satisfied with your life overall.
For example, when you set a goal to learn a new skill or take up a new hobby, the process of working towards that goal can be incredibly fulfilling. When you connect with others who share your interests or values, you'll feel more connected to the world around you.
By adopting these happy habits into your daily routine, whether it's through taking walks in nature regularly or trying out different forms of mindfulness practice such as yoga routines or journaling exercises for some minutes each day, we start feeling happier right away.
Enhanced Relationships
Building and strengthening our relationships with others is a crucial element for living a happy life. Positive social connections can increase feelings of fulfillment, belonging, and joy in our daily lives.
One way to enhance relationships is through showing kindness and empathy towards others; this creates an environment of trust and openness that fosters deeper connections.
Another key aspect of building strong relationships is the ability to communicate effectively. Clear communication helps us share ideas, express emotions, and resolve conflicts in a constructive manner.
Listening actively to those around us demonstrates respect for their thoughts and allows us to gain insight into their perspectives.
Taking care of your physical health is an essential part of a happy life.
Better Physical Health
Taking care of your physical health is an essential part of a happy life. Engaging in regular exercise such as walking, jogging, or yoga can help boost your mood, increase energy levels and reduce the risk of chronic diseases such as heart disease and diabetes.
In addition to exercising regularly and getting enough restful sleep, eating a healthy diet filled with nutrient-dense foods also contributes to better physical health.
Eating fruits and vegetables rich in antioxidants helps prevent cellular damage caused by free radicals while consuming whole grains provides necessary fiber for digestive health.
Tips For Incorporating Happy Habits Into Your Life
To incorporate happy habits into your life, start small and build momentum by choosing one habit to focus on at a time. Create a supportive environment that encourages and reinforces positive behaviors.
Hold yourself accountable by tracking your progress and setting realistic goals. Seek guidance and support from friends, family or professionals who can offer advice and encouragement along the way.
Start Small And Build Momentum
You don't have to overhaul your entire life in order to incorporate positive habits and improve your happiness. In fact, starting small can be incredibly effective in building sustainable change.
Once you've established these habits as a regular part of your routine, gradually add more positive practices into your life. Over time, this approach will help you build momentum towards a healthier and happier lifestyle without feeling overwhelmed or burnt out.
Create A Supportive Environment
Creating a supportive environment is essential in maintaining positive habits and achieving happiness. Surrounding yourself with people who uplift you and encourage your growth can make all the difference.
You want to be around individuals who share similar values and beliefs, inspire creative thinking, and support one another's dreams.
It's also important to create a physical space that promotes positivity and productivity. A clean and organized home or workspace can help reduce stress levels and increase focus on the task at hand.
Incorporating elements such as plants, natural lighting, art pieces that spark joy, or calming scents can also contribute to a calming atmosphere that boosts mental wellness.
Hold Yourself Accountable
One of the keys to making happy habits stick is holding yourself accountable. It's easy to set goals or promises for ourselves, but without accountability, it can be difficult to follow through.
One way to hold yourself accountable is by tracking your progress. Use a journal or planner to document your daily habits and reflect on what worked well and what didn't.
Another strategy is finding an accountability partner, someone who shares similar goals with you and supports you in staying on track. Additionally, creating incentives or consequences for reaching (or not reaching) your goals can provide added motivation to stay accountable.
Seek Guidance And Support
Incorporating happy habits into your life can be challenging, but seeking guidance and support from others can make the journey easier and more enjoyable.
Consider joining a group or finding an accountability partner to help you stay on track with your goals.
It's also important to seek out resources that can provide additional guidance and support. This could mean reading books about happiness and personal growth, attending workshops or seminars, or working with a coach or therapist.
Don't be afraid to ask for help when you need it – everyone needs support sometimes! Remember that making positive changes in your life takes time and effort, so don't give up if you experience setbacks along the way.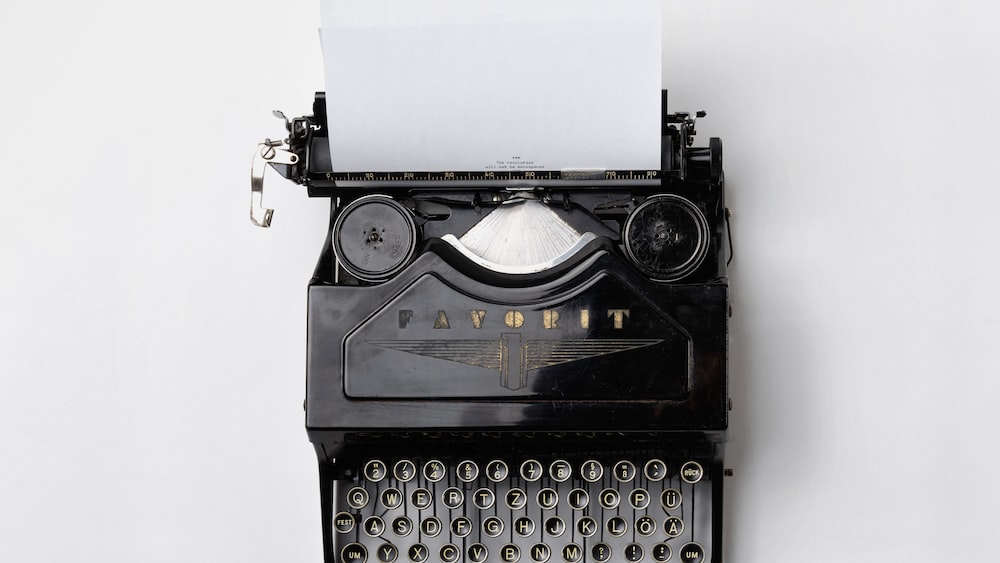 Celebrate Progress
When it comes to creating positive habits for a happy life, celebrating progress along the way can be incredibly motivating.
Maybe you set a goal to exercise three times a week and successfully stuck to that plan for two consecutive weeks – that's worth celebrating! Or maybe you've been working on being more mindful and present in your daily life, and you caught yourself getting lost in thought less often than usual – that's progress! Celebrate these achievements by treating yourself to something special or sharing them with friends who will support and congratulate you.
FAQs:
1. What are some of the habits that happy people tend to have in common?
Happy individuals tend to make time for activities they enjoy, maintain close relationships with loved ones, practice gratitude and mindfulness regularly, take care of their physical health through exercise and a healthy diet, and prioritize restful sleep.
2. Can anyone adopt these habits or must some people be born with them?
Anyone can adopt these habits with effort and dedication. While certain personality traits may make it easier for some people to cultivate certain habits (such as optimism), everyone has the potential to develop new behaviors that lead to greater happiness.
3. How long does it typically take for someone to begin experiencing improvements in mood when adopting positive habit changes?
Changes in mood can happen quickly once someone begins making positive lifestyle changes such as prioritizing self-care or spending more time engaging in hobbies they enjoy. However, long-term improvement usually requires sustained commitment over weeks or months.
4. Are there other resources available besides this article if I want more help developing happier habits?
Yes! Many mental health practitioners offer counseling sessions specifically aimed at helping clients develop better coping skills and strategies for improving their daily lives. Self-help books focused on happiness and well-being can also provide additional guidance and inspiration when pursuing personal growth goals.
Conclusion: Making Happy Habits A Part Of Your Life
Not only will these habits improve your mental health and reduce stress and anxiety levels, but they will also enhance your relationships and physical well-being.
Remember to start small and build momentum while creating a supportive environment for yourself. Hold yourself accountable for progress by seeking guidance from friends or professionals when needed.
By dedicating time to exercise self-care techniques like meditation or journaling practices that help educate kindness towards oneself- we can find true happiness within ourselves which is essential in all areas of our lives.
So what are you waiting for? Start implementing these positive habits today to live your best life full of joy and fulfillment!
I wish you the best! Fabian.
Share with your Friends: