Carrd Tutorial – How To Make An Awesome Carrd
There's no shortage of platforms that allow you to make great-looking websites with no previous knowledge and experience. What was a novelty some years ago, now it's easily accessible to any small business or individual looking for a way to create an online presence.
Enter Carrd, the landing page builder and website builder. In a sea of platforms that offer similar services, Carrd is something new and unique. The minimalist approach is refreshing, plus it's budget-friendly. Today in this Carrd tutorial, you'll learn how to make a Carrd on this platform and how to get the most bang for your buck. But first, let's get to know Carrd better.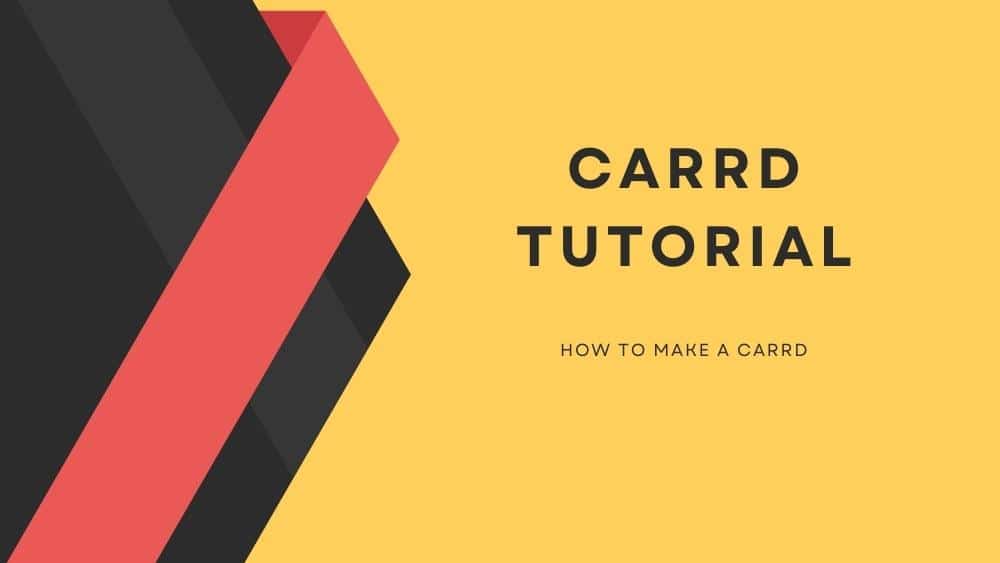 What Is Carrd?
Carrd is a website-building platform and landing page builder specializing in creating one-page websites. It resembles Squarespace and WordPress to a point, at least with how easy it is to create a website from scratch.
Another thing that makes this platform unique is that most of the features are 100% free. You'd have to pay for access to some templates and the unique domain name, but more on that later.
Who Is Carrd For?
Carrd is ideal for anyone who doesn't need an elaborate website. The single-page solution is excellent as an online calling card, artist portfolio, event page, or a website for a small business. The page you make will automatically be optimized for use on all devices.
Carrd comes with all the basic features you'll ever need to create a fantastic Carrd website. Whether you use it for a landing page, a product page, or a portfolio page, Carrd has all the templates you need for this.
You can't run a blog on Carrd, but you can connect it to your vlogging or other social media accounts.
How To Make A Carrd?
Let us start our Carrd tutorial. You can make Carrd pages with or without coding skills. If we can compare it to something, it's Canva, the online graphic design platform. What Canva is for amateur graphics, Carrd is for amateur website designers.
You don't have to register an account to play with the editor and templates. Just click the demo button, and you can experience how easy it is to make everything happen.
Let's take a peek at what we're working with.
Templates
You have five different templates – profile, landing, form, portfolio, and sectioned. This should give you an idea of where to start.
The sectioned page template will remind you the most of multi-page websites. You can have up to 4 pages, which is enough for most small businesses and freelancers.
Profile templates are for online business cards. This is your solution if you need to tell the world who you are, what you do, and how they can get in touch with you.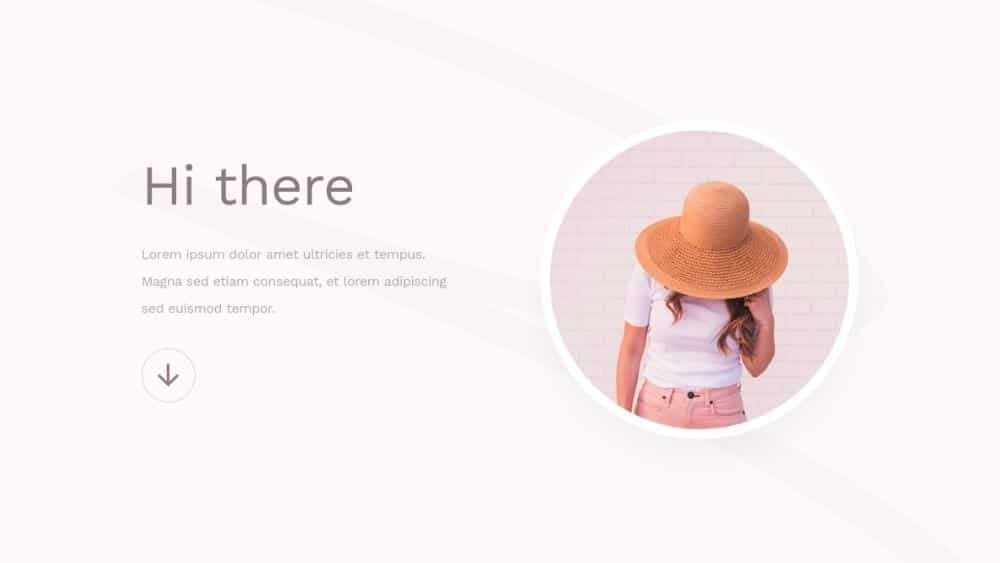 Landing pages are great for marketing a product or a service. You can describe what you're selling and tell people how to get it.
The form templates are the only ones where it's worth it to buy a Pro plan. It allows you to collect email addresses from visitors. As a free option, visitors can sign up for waiting lists with their email address, contact you, leave feedback, etc. Additionally, you can use it, for example, as a checkout form or a booking form. There are over 20 contact form templates to choose from.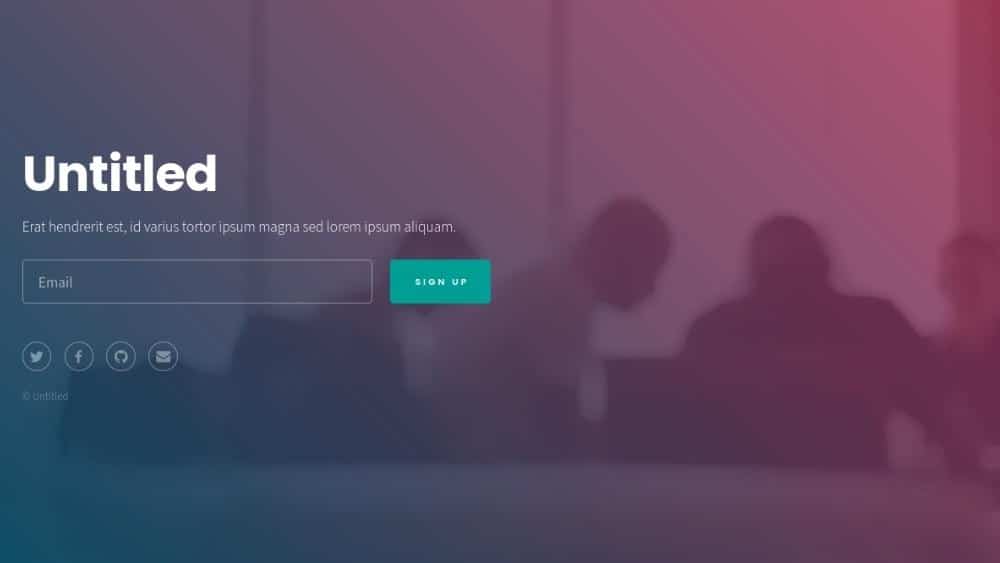 Portfolio pages are great for artists and models. You can present some of your best work and link the Carrd page to your social media, where clients can learn more.
There's roughly an equal amount of free and premium templates, with more to come (judging by other updates). You can also create a custom template and share it with other Carrd users.
The Editor
The editor is straightforward. When you open it for the first time, you will find instructions on where you should go to perform a specific action.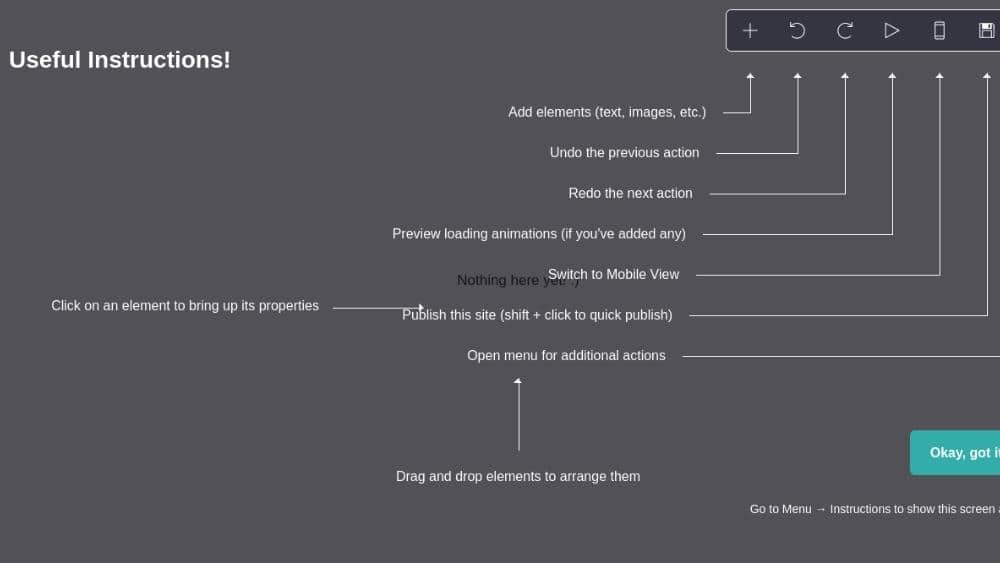 By the way, pay attention to that zero number in the lower right corner of the image. That's from an ad and tracker blocking extension. So as you can see, there are no ads, but the site doesn't use any shady trackers as well.
As you work, you can switch the view from mobile to desktop. When the editor is in the desktop mode, you will see an icon that resembles a smartphone. In mobile view, the icon looks like a computer monitor.
When using a template you like, all you have to do is click on each element and add your text and images. Then, you can be done with your Carrd page in mere minutes.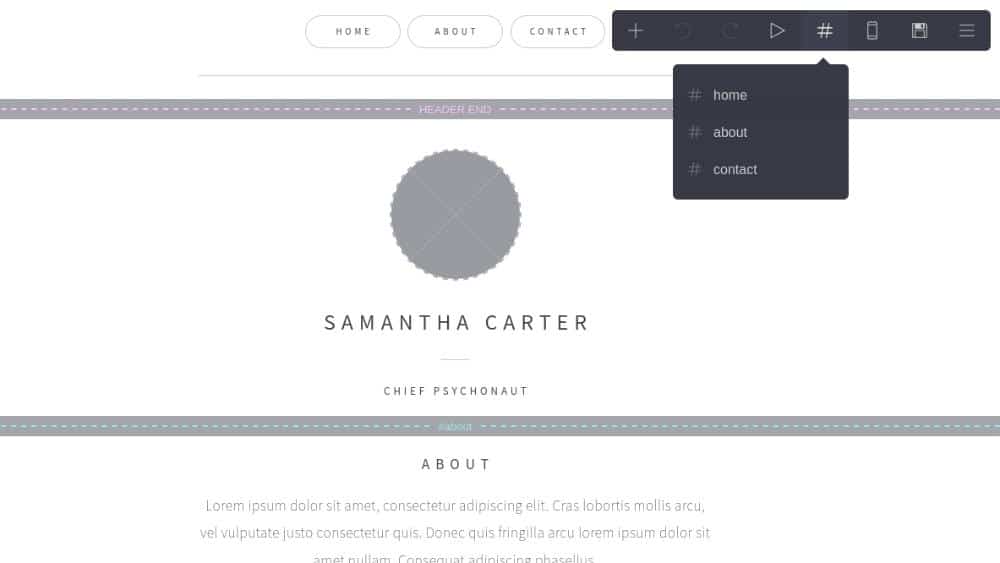 Whether you're customizing a template or making a page from scratch, you can make any addition by clicking on the plus button. That button opens a menu with different elements you can add to your website. Most of them are free, but premium users have a couple of perks.
When you pick an element you want to work on, a box opens to the left side. This is the element editor. Edit different element types here like icons, boxes, embedded images, footers, etc. Change the color settings, button color, or border color. Everything without having to touch a single line of code.
Don't worry about the code. You don't have to do anything with it. Each element has a different set of tabs that allow you to adjust the font, color, image sizes, etc.
If you are working with a sectioned template, you will find an additional button. It gives you access to each page, so you can customize those.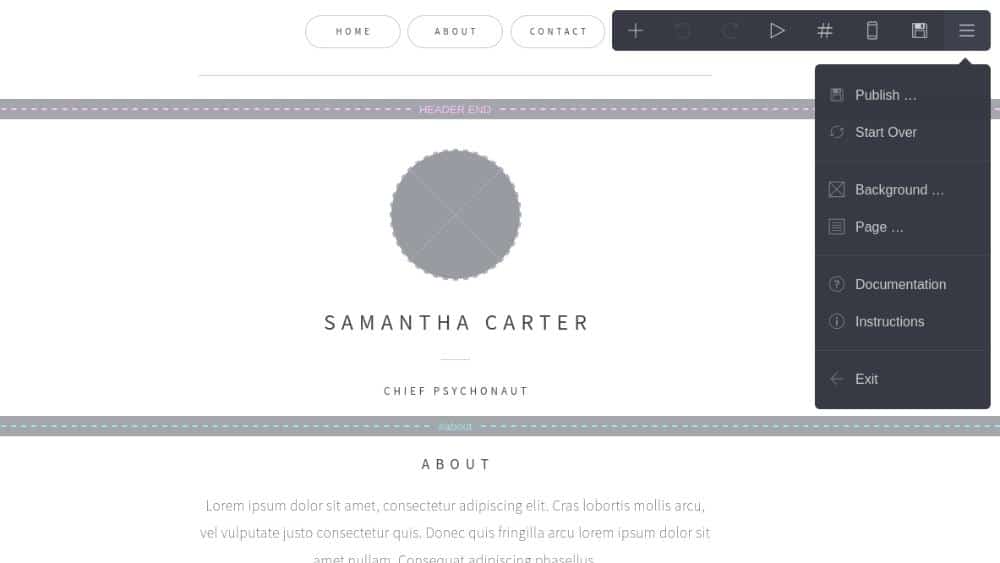 The final menu is for the significant actions. You go here to change the background, and background color, publish the page or erase everything if you want to start over.
Documentation
Carrd has a detailed documentation section covering everything you need to know about the app. It is well written and easy to follow, and you can find all the information you need to get started there. You'll find the documentation here – Carrd Docs
But don't worry, in most of the cases you don't need them, since we follow you through the whole process of how to make a Carrd. Okay, with that being said, let us continue with the Carrd tutorial:
How To Make An Awesome Carrd
Carrd is a very easy-to-use drag & drop website builder with a simple interface that anyone can master in minutes without coding skills. The most significant benefit of Carrd is that it saves you money because you don't have to hire a web designer to create your website. All you have to do is drag & drop the elements you want, and Carrd will take care of the rest.
It is a drag & drop builder, so you don't have to deal with code, HTML, or CSS. In addition, Carrd has a visual editor where you can change the appearance of any element on your website from the color of the text, background, or button. You can even add your own fonts and colors, which is a plus for people unfamiliar with coding or web design.
You might have noticed already that the editor is very intuitive. There are no complicated commands, a thousand icons, drop-down menus, or coding. When you start poking around, you'll quickly get the hang of it.
Here are a few tips to ensure that your page looks incredible even if you don't know what you're doing.
Use the templates.
If this is your first time trying to make a website, start with templates.
All of the templates on this platform cover current website and graphic design trends. You are only a few clicks away from having a cutting-edge page when you pick one. Use them for inspiration as well. For example, if the stock photo has a color filter, try to reproduce that. If the model was shot close-up, try doing the same for your image.
Don't forget to try different templates and different styles. As you work, you'll notice the things that appeal to you. However, remember that the site is supposed to attract other visitors and customers. So open yourself to criticism and be ready to hit that "start over" button if needed.
Pick a suitable template.
You may go for that sectioned temple, but is it the right one for you? Is this what your potential customers are looking for? When making a business page, the customers usually like to see the product or service first. So maybe that contact page is not what you need, and you should have gone with the form template.
It's okay if you don't get it right first, but be ready to make the changes. User experience will impact your sales.
Keep it simple.
Don't overcomplicate everything. That audio feature is great, but do you really need it?
Don't put videos either unless necessary (and well-produced). Don't write walls of text in your bio or product description. Don't go crazy with links. Most importantly, don't add elements like bars and columns just to fill up space.
Pop of color.
The 2010s were all about white background and minimalism. In this decade, visitors want a pop of color.
This is not permission for you to put an acid green background with purple font and orange elements. Unless you own a Halloween supply store, no. Even if you do, no. Keep it classy by adding an accent here and there. For example, a yellow or turquoise bar would brighten a black and white page., or wear a bright shirt for your profile photo. Head over to the Adobe Color Wheel and try different color palettes if you want some inspiration.
Take good photos.
Good photos are a must. There is no excuse in the age of Instagram and many editing apps.
It might be best to hire a professional photographer for this job. But, if that's outside of your budget, here's a crash course. If you don't have a good camera or lights, take photos during the day. Don't pose and fake smile for portraits. Make it more natural. And use editing apps – filters that mimic film cameras or golden light will cover most sins. If they fail, make it black and white and slightly increase the contrast.
There are free platforms for stock photos, like Pexels or Pixabay.
Avoid clutter.
You have only a couple of seconds to keep a visitor. If they see a cluttered page, they will think that it will be hard to find the information they need, and they will leave.
Not to mention, they will conclude that the page was made by an amateur and that the business didn't want to (or couldn't) afford any better. Not an image you want to portray. The only contemporary sights that are cluttered with graphics and popups are stores. And not the high-end ones like Net-a-Porter – more like Forever21. It screams, "buy, buy, buy, then throw it in the trash next month."
Use the sleek look to associate your product or service with high-end quality.
Choose a theme and stick to it.
Your site needs to have a consistent look, full stop.
If you are going with a brush calligraphy font, you can't pair it with images of nuts and bolts. You could if your audience has a sense of humor, but most will find it jarring and unprofessional. So instead, think of it as food. Fish fingers and custard sound fun when you're watching Dr. Who, but it's not really that yummy. Serve the fish fingers with fries and mayo, and pour the custard over the chocolate cake.
We have an article about the best Carrd fonts to use in your designs. Check it out here:
Branding is vital.
What are the first things that come to mind when you think about Facebook, Mcdonald's, Nike, etc.? These companies did an amazing job on their branding. You could forget your friend's eye color, but you know that Facebook is blue or that Nike's logo is that swish.
Creating that brand is essential, and it has to transfer to your online presence. So it's not just mascots and logos but the general ambiance. To put it into more practical terms, a private trainer's sight has to appear more energetic than the one made for a therapist.
Making A Carrd Page – Step By step
So, let us make our Carrd page. You have a lot of customization options, but we'll stick to the basics for simplicity. Of course, you can always add more elements, delete elements, change the appearance, and more. So don't worry.
Step 1
Sign up for Carrd. You can do that by clicking on the three bars in the upper right corner.
Step 2
Choose to work either with a template or a blank page. The following steps cover making a page from scratch. First, place a container element. Click the menu icon on the top right and then on Container. Choose then whether you like to have a default type (only one column) or if you want to have multiple columns for your design. You can add up to 5 container columns in your Carrd design.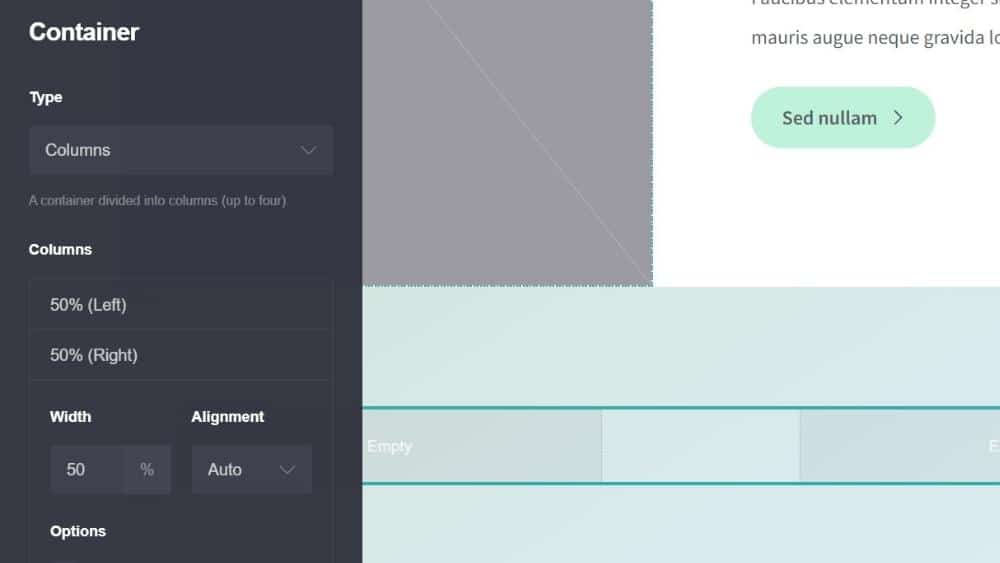 Having multiple columns is great for a more refined appearance of your Carrd website, but you don't need them.
Step3
Click on the three bars in the editor toolbar. Next, scroll down and click on the Background. Finally, pick either to set a color or an animation. For color, you can also opt to add texture.
At the bottom, you will see a section that says mobile. Keep that on auto. This will automatically adjust your design to work on phone screens. Leave it on for all other steps.
Step 4
Click again on the menu bar (three bars) and choose Page. This will create text boxes. You can adjust the size in the left panel or change the appearance, like margins, paddings, and more. Once you have the size you want, you can click on the text inside of the box.
Edit the size and the font of the text. If you want to create a link, look at the code and find the (any valid link). This will show you all types of links you can create. Link editor can be accessed when you click on the plus sign, then Links.
Step 5
Click on the plus sign and click on Image to add an image. The image editor will open on the right.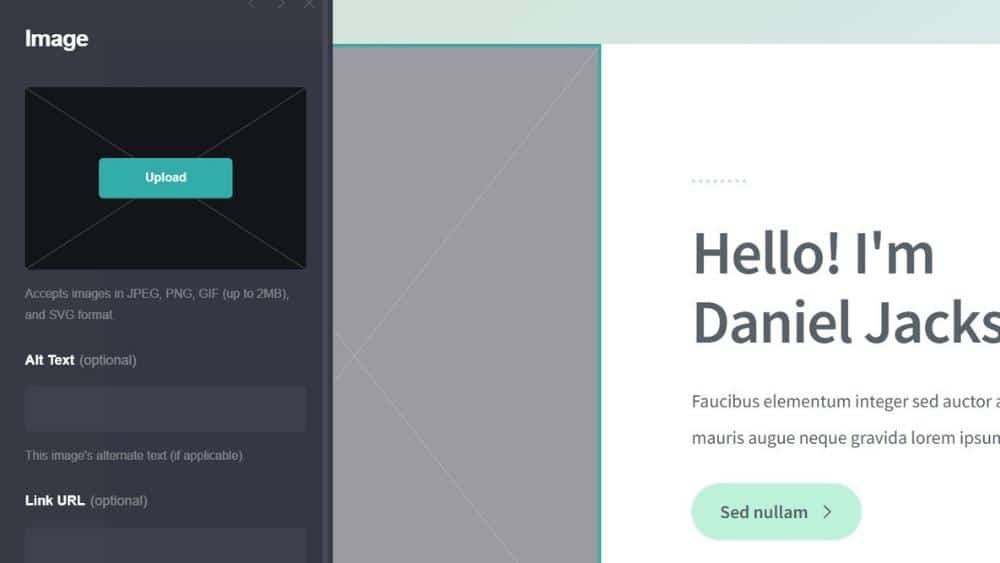 You can edit the image, add animation, add a link, etc. Then, click on the box around the image to move it around the page. You can also set up a whole gallery by clicking on the plus sign, then Gallery.
Step 6
To add buttons, click on the plus sign and click on Buttons. In the editor on the left, you can edit the appearance and the links. Click on the box around the button to move it and arrange it on the page.
Step 7
To add a video, click on the plus sign and click on Video. You can upload the video in the left panel or add one from YouTube, Vimeo, or Twitch. You can also set the size and choose if the video will start playing automatically. Then click on the box to move it into place.
Step 8
To add audio, click on the plus sign and click on Audio. You can upload the audio from your device or SoundCloud and Bandcamp. First, adjust the size and shape, then click on the box to arrange it where you want it.
Step 9
To add a countdown timer, click on the plus sign and click on Timer. You can adjust the time, the number of digits, size, etc.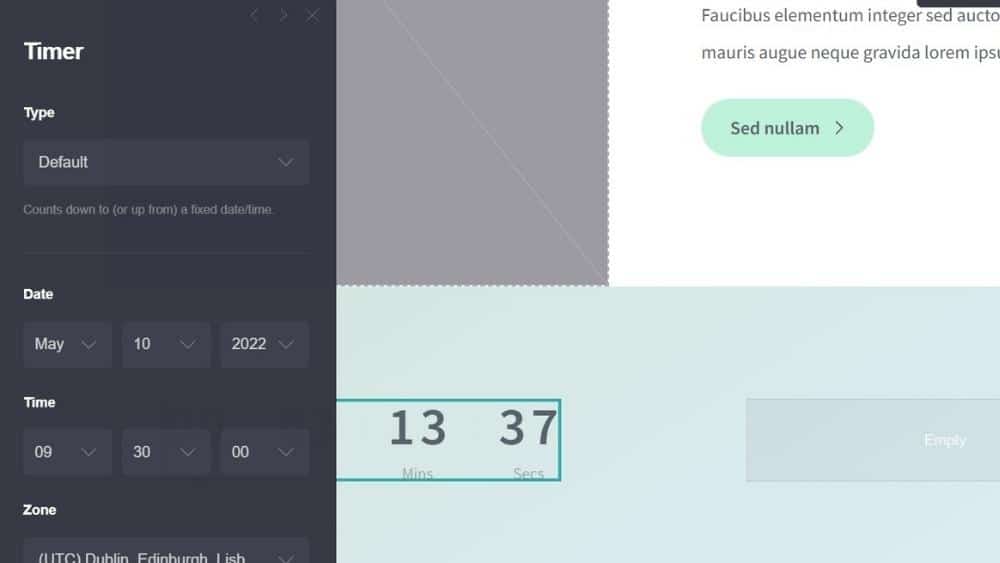 Step 10
Now you have the main elements on the page, it's time for the icons and bars.
You can access any icon for any operation, like a cancel or a mail button. Look at the panel on the left and click on the drop-down menu to pick the one you want. Bars or dividers add to the readability of the page. You can add them by clicking on the plus sign, then Dividers. On the left, you can pick if you want it to be vertical or horizontal, then edit the shape, size, etc.
Step 11
If you have a Pro account, you can access other components, such as Slideshow, Widget, and Form, including the option to embed elements into the page.
Step 12
When done, you can save your work by clicking on the Disc button right next to the three bars on the toolbar. You can also publish from here. You will have to be logged in and then complete the publishing process by naming the page.
If you don't like your work, you can erase it all by clicking on Start Over.
How Much Does Carrd Cost?
Though most of the Carrd is free to use, they offer three premium packages: Pro Lite at $9, Pro Standard at $19, and Pro Plus at $49 a year. Yup, a year.
The free option will allow you to launch one site and access about half of the templates. With the pro versions, you can launch multiple sites, access all templates and editing features, remove Carrd's branding, etc.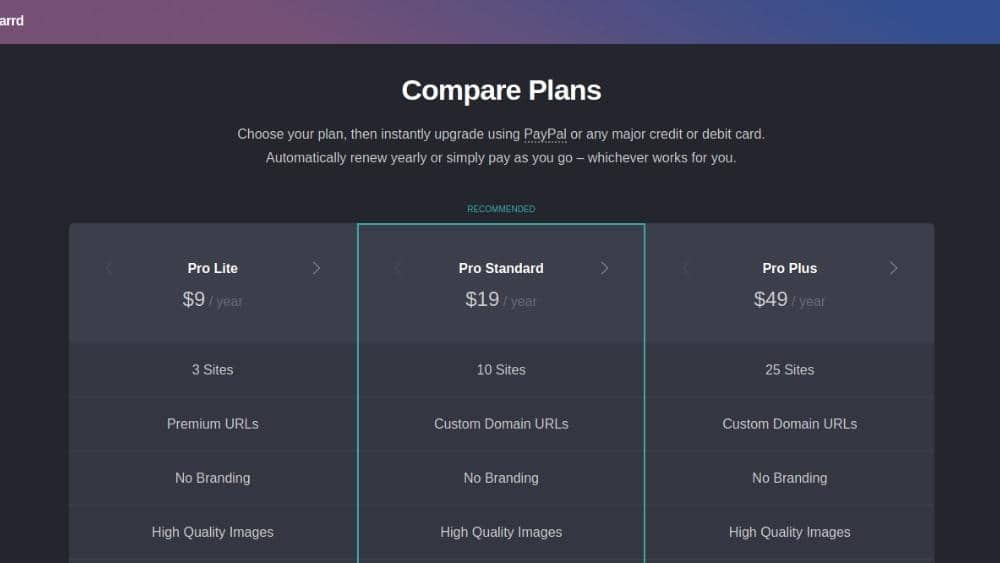 Is Carrd Pro Worth It?
Depends on what you need it for. The additional options in the editor may be worth it.
Investing in the Pro Lite is more than enough if you are a budding artist or a social media influencer. But if you have an established business, you will need to get the Pro Standard or Pro Plus.
Carrd Domains
If you buy Pro Standard or ProPlus, you can get custom domain URLs.
Carrd doesn't offer hosting, but it makes it easy to connect to other hosting platforms like GoDaddy, Google Domains, etc. Their documentation section (which can be accessed from the editor) has illustrated instructions on how to connect the Carrd page to every major host.
The same thing goes for subdomains as well.
Conclusion
This brings us to the end of our Carrd tutorial. Carrd is a great tool for those who want to create a portfolio, an online resume, or a simple blog. It is easy to use, and there are no over-detailed instructions that will confuse you. They also have a very active and responsive support team that will help you with any issues.
The free version is excellent, but if you want to edit the page and make it look more professional, you will have to subscribe to the Pro versions. As of now, Carrd has over 20 million page views per month and over 600K domains powered by their platform. (Source: Similarweb)
So if you have been looking for a simple, easy-to-use online editor for your next project, give Carrd a shot.
Have fun creating your Carrd website! And thanks for reading,
Kylie
Share with your Friends: