Limitless Summary: Jim Kwik's Guide to Unleashing Your Brain Power
Are you looking to take your learning capabilities and mental acuity beyond what they are now? Do you want a comprehensive guide that can help unlock the hidden potential within each of us so we no longer feel inhibited by our own limitations?
If yes, then this Limitless Jim Kwik Summary is just for you. With it, learn how to think faster and process information more efficiently to stay ahead at work, school, or life!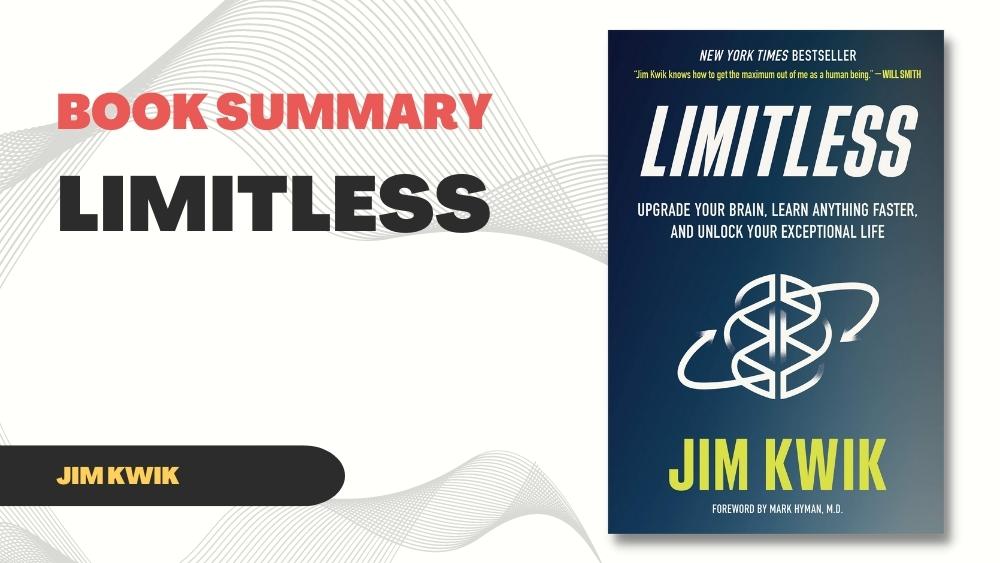 Jim Kwik teaches you how to process information faster and recall it more accurately, allowing you to realize your full potential. In addition, you will learn how to organize this information to be easily accessible when it is most needed. And once read, the information on these pages will stay with you for the rest of your life.
In "Limitless" by Jim Kwik, we are introduced to the transformative power of adopting a limitless mindset, which paves the way for an exceptional life filled with personal growth and accelerated learning.
This soul-stirring book gently encourages us to examine our deeply held beliefs and embrace critical thinking as we embark on our individual journeys toward self-discovery.
As if whispered by a dear friend, the wisdom shared within these pages serves as a heartfelt reminder that each of us has the ability to unlock our true potential, overcome limitations, and create a life filled with endless possibilities.
Limitless – Jim Kwik Summary
Jim Kwik divides his book into four sections. It all starts with freeing your mind. It isn't easy to focus in our fast-paced world, where push notifications, emails, and pop-ups are so frequent. So the first step is to clear our minds, become more present, and concentrate on whatever we do.
It is followed by a solid and powerful mindset. The WHAT. You can do it if you genuinely want to learn and remember more things longer and faster. But you must have the desire. This is the second part of the book.
He then discusses motivation in section 3. The WHY. Everything seems pointless unless you are motivated to learn more and faster. He demonstrates simple and practical techniques for staying motivated in whatever you do.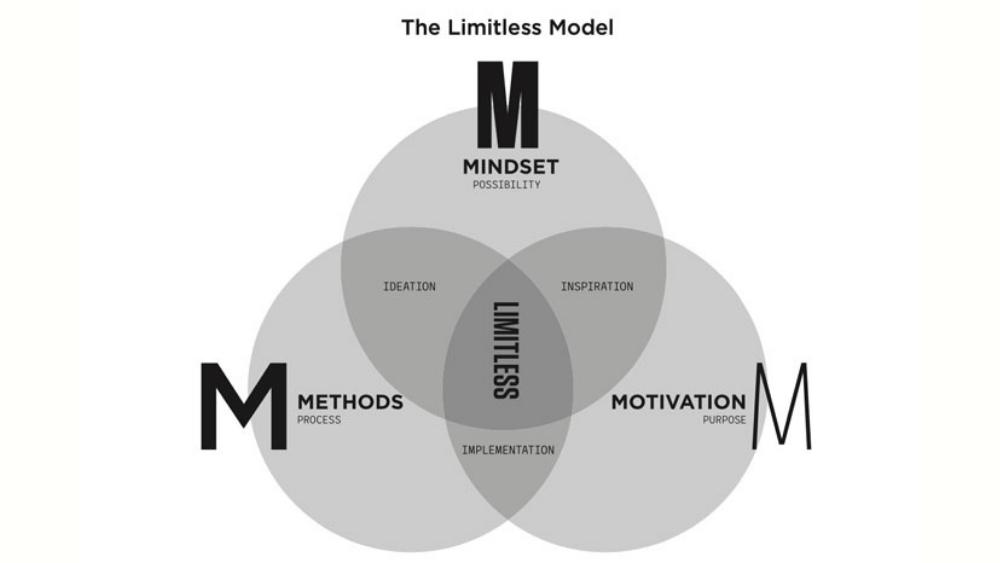 He discusses methods in the final chapter. The HOW. With the correct way in hand, everything is done faster and better. Jim reveals powerful techniques for learning more quickly, remembering more information, reading faster, and much more. So, let us get started with this Limitless – Jim Kwik summary.
Free Your Mind
With all of today's technology, remembering things and focusing have never been more challenging. Facebook and Instagram are just around the corner, waiting to distract us. The initial step is to clear your mind. Turn off these pop-ups and notifications. When you're working, turn off your phone, and so on.
Nowadays, digital distraction is everywhere. Staying connected may increase our security, but it does not increase our happiness. Numerous studies have been conducted on what impact happiness and social media have.
Digital dementia is also a significant issue. When was the last time you remembered another person's phone number? Most likely, you haven't. You are no longer required to. Instead, you have a small device that does all the hard work of remembering phone numbers.
Our Brain
Every day, our brain generates up to 70000 thoughts. It also processes much faster than any computer and has nearly infinite storage capacity. Yet so much of that function is taken for granted.
Every time we learn something new and repeat it, we create new pathways in our brain, forming a new synaptic connection. This is known as neuroplasticity or brain plasticity. When this happens, our brain physically changes, and we upgrade our brain.
Making new connections and remembering to maintain and sustain those connections is what learning is all about. If the path or synaptic connection is no longer used, we forget what we have learned. Plasticity implies that your learning is not static. You can rewire your brain when you learn new things and put them to use.
Remember More
According to research, we forget approximately 50% of what we learn within an hour and an average of 70% within 24 hours. This is referred to by psychologists as the "forgetting curve." Our concentration spans between 10 and 40 minutes. We get diminishing returns when we spend more time on any task.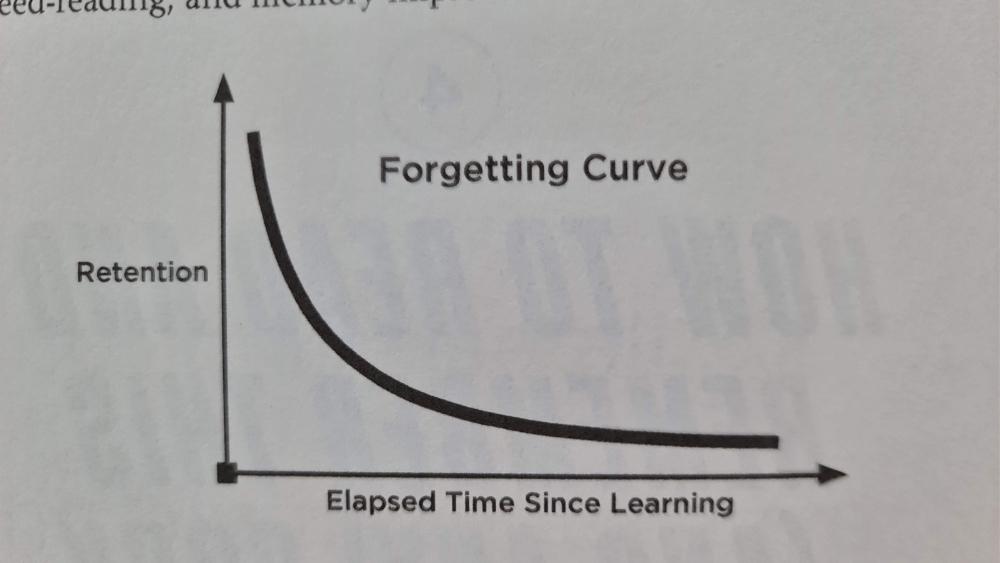 The Pomodoro Technique is recommended by Jim Kwik. These are 25-minute sprints followed by a 5-minute break. 25 minutes of intense concentration followed by a 5-minute break, and so on.
FASTER Method
Jim Kwik has a strategy. He refers to it as the FASTER method. This is an abbreviation for Forget, Act, State, Teach, Enter, and Review.
Everything that could possibly distract you must be forgotten or removed. Forget what isn't urgent or important, and forget about your limitations. Instead, you must be completely focused and aware of your task at hand.
Learning is not a passive experience; instead, it is highly active, and the act represents this. All learning is conditional. To maximize your ability to learn new things, you must be resourceful. For maximum concentration, maintain a straight back or take a deeper, more extended breath.
If you want to drastically reduce your learning curve, teach someone else what you have learned. Make a time in your calendar for reading or learning new things. Finally, go over what you've learned. Remember and rehearse to maintain the newly connected synapses. Otherwise, you will forget what you have learned.
Limitless Mindset
Roger Bannister was an Englishman who broke the 4-minute mile record in 1954. He is best known for being the first person to run a mile in under four minutes, setting a world record at the time. After that, the four-minute mile was thought to be impossible. Doctors predicted that their entire bodies would collapse if someone ran a mile in less than four minutes.
And Roger Bannister shattered that illusion. And can you guess what happens next? Athletes who can run a mile in under 4 minutes are becoming more common. This is what a mindset can accomplish (or can not). A limiting belief can be agonizing. So it is also critical to eliminate the limiting belief.
Name your limiting belief. What's it that you think you cannot do? They might be about your talents, character, relationships, education, or anything else that leads to internal whispers. Once you identify the limiting belief voices in your head, start talking back.
Get to the facts. One of the fundamental tyrannies of limiting beliefs is that, in so many cases, they're just plain wrong. Often we have only in our heads that we are not good enough, but we don't know for sure. It's more fear or a little voice in our head telling us we can't do it. So examine the facts behind your limiting beliefs.
Create a new belief. First, give your inner critic a preposterous name and funny physical attributes. Make it cartoonish. Give it a shrill voice. So you can no longer take it seriously. Then give yourself a new belief that overrides the old limiting belief.
It is impossible to learn to read faster if you do not believe it is possible. Here are seven learning lies:
Lie No. 1: Intelligence is fixed
We can change the structure of our brains in ways that matter for intelligence, as we learned in the first part of this summary from Jim Kwik's Limitless. The truth is that our brains are constantly changing. And we can positively influence that process. For example, we can improve our overall cognitive functioning by strengthening neural connections and encouraging the growth of new neurons. But, of course, everything depends on how you treat your brain.
Lie No. 2: We only use 10 percent of our brain
This is a common misconception about our brains. However, the data is quite old, dating back almost to 1800. This myth limits our ability to improve and use our brains more effectively. So, instead of believing this myth, form a new one: "I am learning to use my entire brain in the best way possible."
The important thing is to learn how to use our brains as efficiently and effectively as possible.
Lie No. 3: Mistakes and Failures
Mistakes and failures are necessary for learning. Even Einstein was considered a "slow" and "below-average" student. Einstein made simple mathematical errors in some of his most important works. Yet, through all his mistakes, he learned much and evolved into the genius we know today.
Lie No. 4: Knowledge is Power
Knowledge that is not put to use has no power. Only when you apply your knowledge does it become powerful. So, to put it another way, knowledge is potential power. Everything you learn will be useless if you do not actively apply it.
Lie No. 5: Learning new Things is very difficult
We usually associate the term learning with school. But we are constantly learning new things. Learning can be challenging, but it does not have to be. If you're trying to learn something you're interested in, you may enjoy gathering this new information.
Lie No. 6: The Criticism of other people matters
Being limitless includes learning to let go of the feast of other people's criticism. Fear and being afraid may prevent you from doing things you want to do. But the feeling of regret is even scarier. So, regardless of what others say about you, you must do what you love.
Lie No. 7: Genius is born
As you should know by now, this myth is false. We can reform our brains by learning new things and practicing what we've learned so that our synapses remain active. A genius is not born. It is the result of extensive practice. You can read the autobiographies of every successful man and woman. They all worked extremely hard to achieve such great success.
Limitless Motivation
Jim Kwik defines motivation as "The purpose one has for taking action. The energy required for someone to behave in a particular way." You need a purpose to be motivated, and then you need the power to do things. You can begin with small steps, you do not have to change the world in a single day, and you must maintain the flow to stay motivated.
Purpose
A purpose can take many forms. You may want to live a healthier lifestyle to live longer and have more energy. You may want to begin reading a book once a week to improve yourself continually. Finding your passion is more than picking the best career path or finding the perfect job. It's all about experimenting to find out what makes you happy. The more you try, the more you realize what you enjoy and don't. What have you got to lose by trying something new?
The truth is that you do motivation. Motivation is a set of daily habits and routines guided by your values and identity.
Energy
Energy is essential. There are several tricks for keeping your energy levels high. It all starts with a healthy brain diet. You are what you consume. Giving your body and brain the proper foods can work wonders. Blueberries and dark chocolate, for example, have been shown to increase brain energy levels, as well as other foods like broccoli, eggs, walnuts, and turmeric. Another critical factor is brain nutrients, such as vitamin Bs. The National Institute of Health website lists nutrients and their effects on your brain.
Exercise has been shown in thousands of studies to improve brain activity and overall brain performance. So, if you want a high-energy brain, you must move your body. Lifting weights impacts the brain more than running or riding a bicycle. It's also a neat little trick to have a positive peer ground. As a result, you can push yourself to new heights and levels. It can be difficult for some people to do everything on their own. But, being motivated by the actions of others can work wonders.
And, of course, getting enough sleep is critical. A good night's sleep is essential for getting the most out of your brain. Every year, we conduct two experiments with millions of participants to demonstrate this; The transition from summer to winter time.
Every year, when we switch to summertime and have one hour less sleep, there are many more accidents, heart attacks, and other things that can be attributed to not getting enough sleep. In contrast, when we switch to wintertime and gain an hour, there is less chaos on the following day than on any other day of the year. This is the power of sleep.
Small Simple Steps
It is not necessary to change the world in a single day. Begin with small steps. Every small step is preferable to doing nothing. And, over time, with small steps, the results are massive. Small, simple steps taken repeatedly form habits. And habits are an essential component of who we are. A new habit is more accessible to break than an old one. So sticking to your habit for at least 84 days (as determined by several studies) reduces your likelihood of abandoning it.
A good morning routine is the most effective thing you can do. Own the morning, and you'll own the day. Everything can happen during the day as soon as you leave the house in the morning, whether a friend calls you or something else draws your attention. And you're once again unable to complete your evening plans. So do it in the morning before you leave the house.
Flow
Flow is a state in which you completely immerse yourself in your work. When you're in a flow state, hours can fly by. You must clear your mind of all potential distractions to enter a flow state. Therefore, allow yourself some time before becoming completely immersed in your work. It's also essential to do something you enjoy to achieve a flow state. Otherwise, it can be challenging.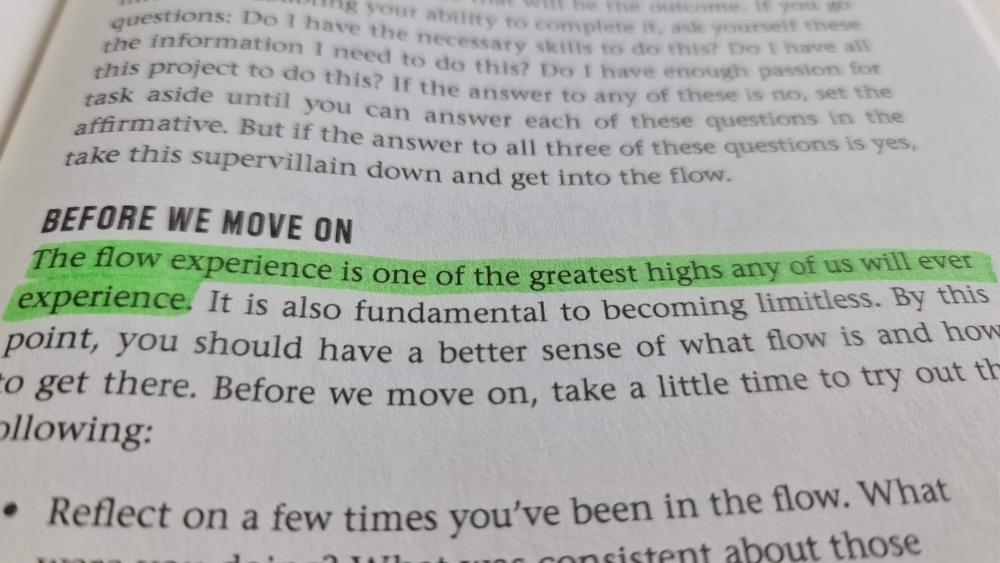 It's also critical that your work is a little bit difficult. You become bored when you do something without having to think about it. When a task is too difficult, it is difficult to immerse in it fully.
Limitless Methods
The following few tricks in this Limitless summary by Jim Kwik are about choosing suitable methods.
Focus
It's incredible what we can accomplish when we concentrate. Unfortunately, it is becoming increasingly difficult in our time, with smartphones and distractions everywhere. Don't try to multitask. If you're working on a computer, close any other programs you're not using. You can also experiment with working with your breath. The way we breathe can have a significant impact on how focused we are.
Jim Kwik recommends the 4-7-8 breathing method. While breathing in, count to four. Then exhale for 8, then hold your breath for 7. Rep 4 times more. I also recommend that you do this regularly. At least twice a day.
Study
How can you study more in less time? Learning how to learn can save you thousands of hours throughout your life. Active recall is one of the most effective techniques for learning more quickly. Here's how you do it:
Examine the material you're studying.
Close the book, turn off the video or lecture, and jot down or recite everything you've just reviewed.
Examine the material once more. How much do you recall?
Certain smells can help us think better. Rosemary, for example, has been shown to improve memory. Likewise, concentration is aided by peppermint and lemon. There are numerous playlists on Spotify or Apple Music, including one dedicated to studying. These may improve your concentration as well.
Memory
One of your most valuable assets is your memory. There are several methods for improving your memory. One approach would be to create a story out of it. We remember things better when we have stories or images in our heads rather than just plain words. You can visualize what you're learning.
To learn something, it must be linked to something you already know. You've been doing it your entire life. You may not have been aware of it. Here's a quick test: What comes to mind when you think of a cherry? Red, sweet, fruit, pie, and so on. You connect something you knew with something you didn't. When you create a story or visualize what you want to remember, you associate new learning material with what you already know through the story.
Speed Reading
The last part in this Jim Kwik Limitless summary is about speed reading. Reading is an essential component of any learning strategy. If you could read twice as fast and remember twice as much as you usually do, you could cut your learning curve in half.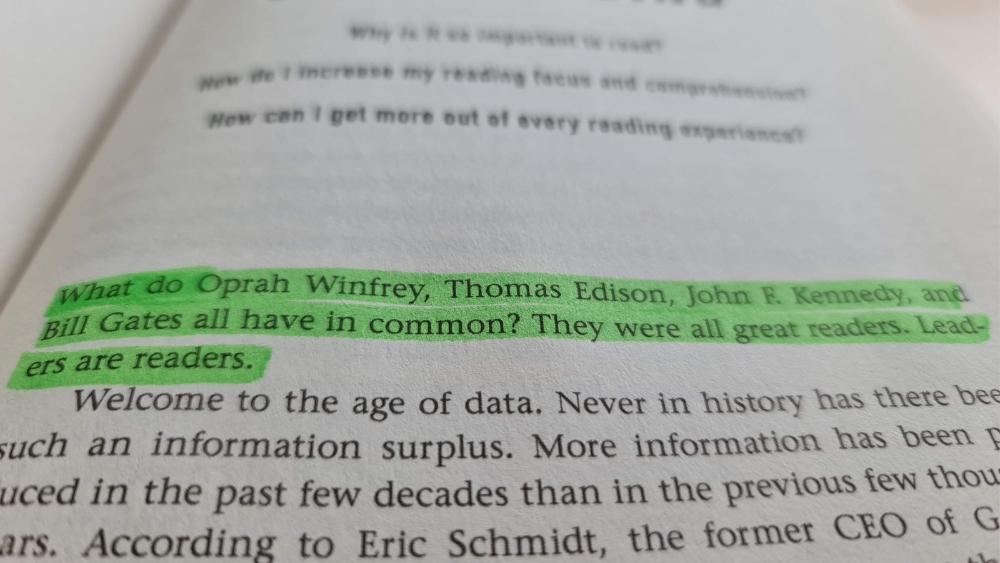 All great leaders and notable personalities read books. Several studies have concluded that reading improves brain functionality in general. When you read, you are exercising your brain. Reading helps your memory. It also improves your focus, vocabulary, imagination, and comprehension.
Reading gives you a good understanding of how things work. In addition, reading exposes you to a wide range of sources and opinions, which aids in forming your opinion on a subject. Reading also allows you to see different points of view on a topic or issue from various authors and experts in the field.
I could go on and on about how good reading is for our brains. But here are the two most crucial reading speed tips:
Track the words with your finger: Follow the words in the book with your finger. Our eyes aren't always stable, and by following the words with our fingers, we give our eyes something to focus on. This improves concentration and reading speed significantly.
The second piece of advice is to practice: If you read for 15 minutes daily, you will improve daily. You get better at things you do regularly.
Conclusion
The most powerful state of being is limitless. Every day, we strive for it. This book will assist you in unlocking this potential and tapping into your latent abilities and limitless potential. The key is eliminating distractions and entering a state of focus and productivity.
By adopting a limitless mindset and mastering skills like speed reading, we each hold the key to unlocking an exceptional life filled with boundless potential and growth.
With Jim Kwik's tricks, you can turn your life around, accomplish more in less time, and improve daily. Furthermore, using your brain more is vital for maintaining cognitive function as you age. Exercise your mind to stay sharp, creative, and engaged. Keeping mental activity can help prevent Alzheimer's and other forms of dementia.
No products found.
There are numerous ways to keep your mind active throughout your life. Learning a new language, reading, and participating in challenging activities are just a few examples of mental exercises. I hope you learned something in this Limitless Jim Kwik summary. I sure did!
Best, Fabian
Share with your Friends: