15 Best Productivity Books To Get More Done In Less Time
Do you feel like there aren't enough hours in the day to tackle your never-ending list of tasks? Are you struggling to stay on top of things and get everything accomplished? If so, then it might be time for a productivity makeover.
Luckily, there's a vast selection of productivity books dedicated to helping people reach their full potential and unlock their inner productivity superpower.
From tried-and-true classic strategies to exciting new approaches – this collection brings the best productivity books together in one convenient place. By focusing on your time management, you can experience stress-free productivity and more focused success.
These productivity books help you build good habits in a distracted world, master difficult tasks, beat procrastination, and boost productivity. With a read of about 4 to 5 hours for each book, your time management will increase tremendously with every single book.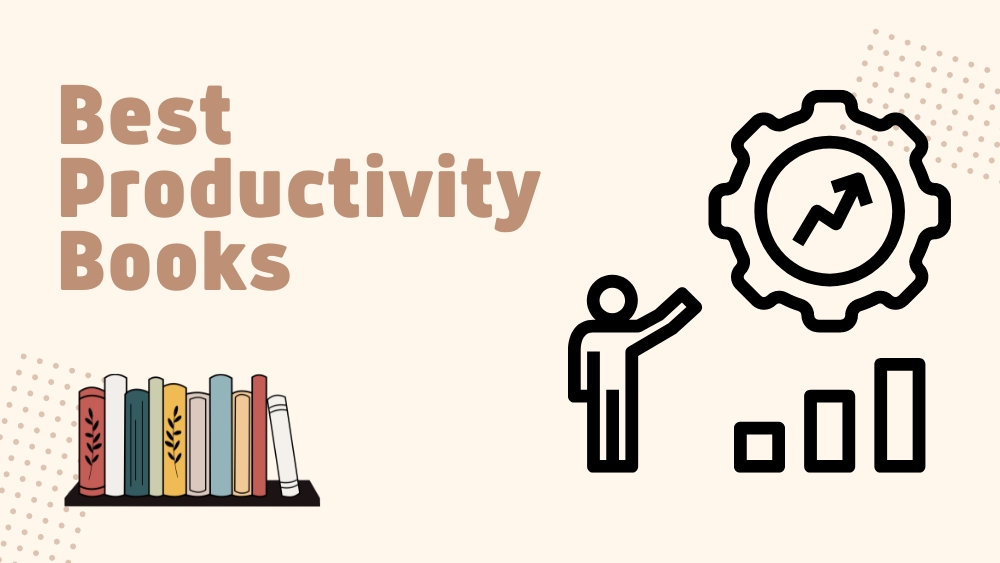 15 Best Books About Productivity, Efficiency, And Better Focus
Productivity books are the perfect antidote to feeling constantly busy and overwhelmed. Not only do they offer practical, step-by-step tips on how to make the most of your day, but they also provide a source of inspiration and motivation.
Reading these books allows us to tap into collective wisdom that has been honed over years of personal experience and professional insight. Access to this know-how helps us get into a productive mindset and find personal solutions that draw from tried and tested methods.
This selection of the best productivity books will enable you to discover tools for maximizing efficiency and staying motivated for everyday life, focused success, and business tasks. Let us get started to bring your productivity skills to the next level!
Gain the edge you need to reach your ambitions and become successful with these productivity books. Loaded with strategies on prioritizing, managing time effectively, increasing work performance, and honing in focus- they have been read by thousands of people who've achieved positive results!
Don't hesitate – pick up a book today to be equipped for lasting success. Knowledge is power – let's get started now!
Best, Fabian
Share with your Friends: