Revolutionize Productivity With These 11 Deep Work Quotes
Do you ever feel overwhelmed and unable to make any progress? Or find that when you work, your mind continually wanders off, and you can't concentrate on the task? Many of us experience these kinds of feelings from time to time – especially during hectic days at work or studying for exams.
But what if there was a way to break this cycle and revolutionize your productivity yesterday rather than tomorrow? Well, Deep Work by Cal Newport, the ultimate productivity book, might just be the answer! It is all about focusing deeply on a single task for determined periods of time until it is completed.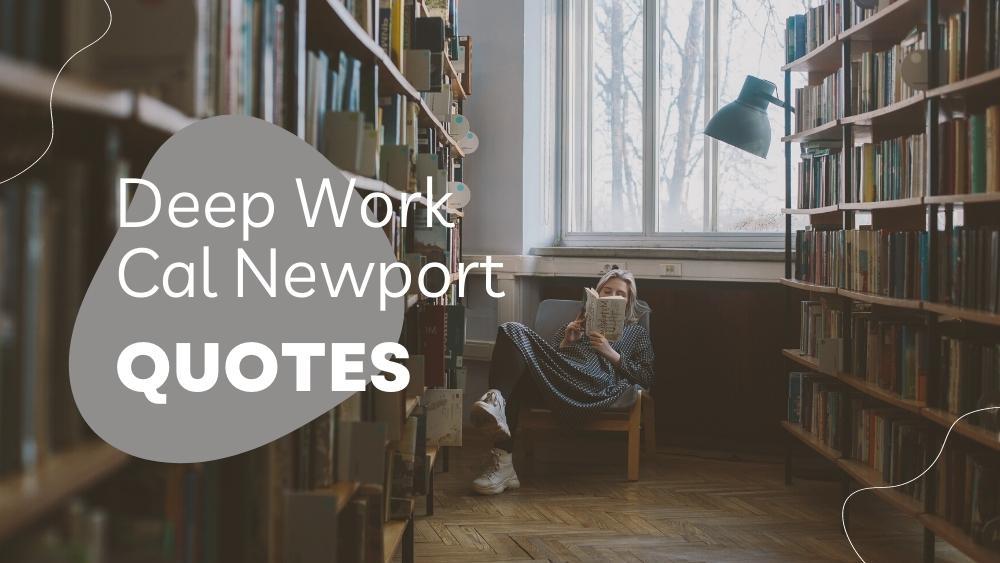 In this blog post, we'll explore 11 inspiring quotes about Deep Work – each one offering an insightful perspective on how this practice can reinvigorate both your productivity, creativity, and potential.
The Best Deep Work Quotes by Cal Newport
Cal Newport's unique perspective on working efficiently provides valuable lessons that can help anyone motivated by inspiration.
Through this blog post, you will discover how to use these inspiring words to help realign yourself with focus and efficiency. Ready for some inspirational knowledge? Let's look deeper into the art of Deep Work with Cal Newport: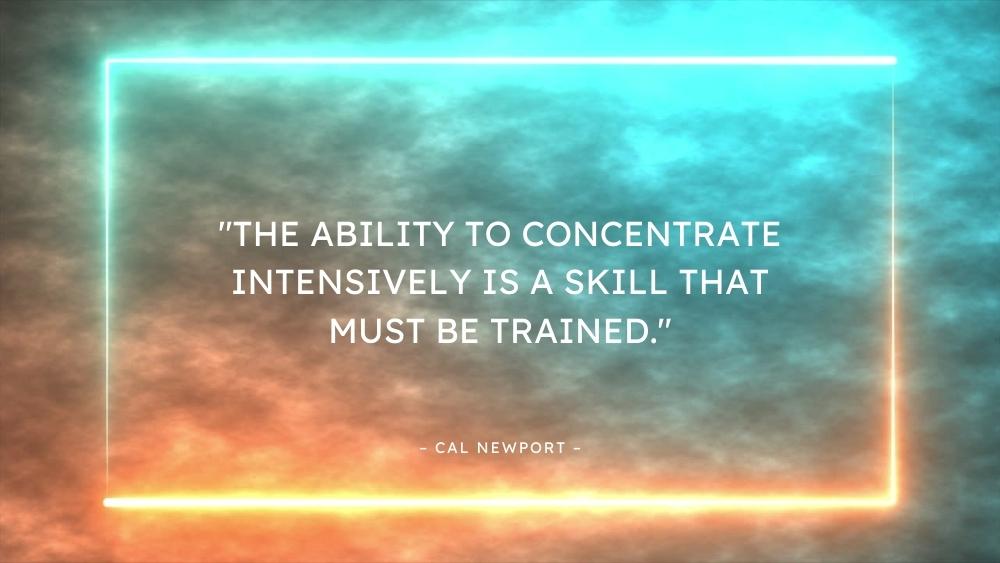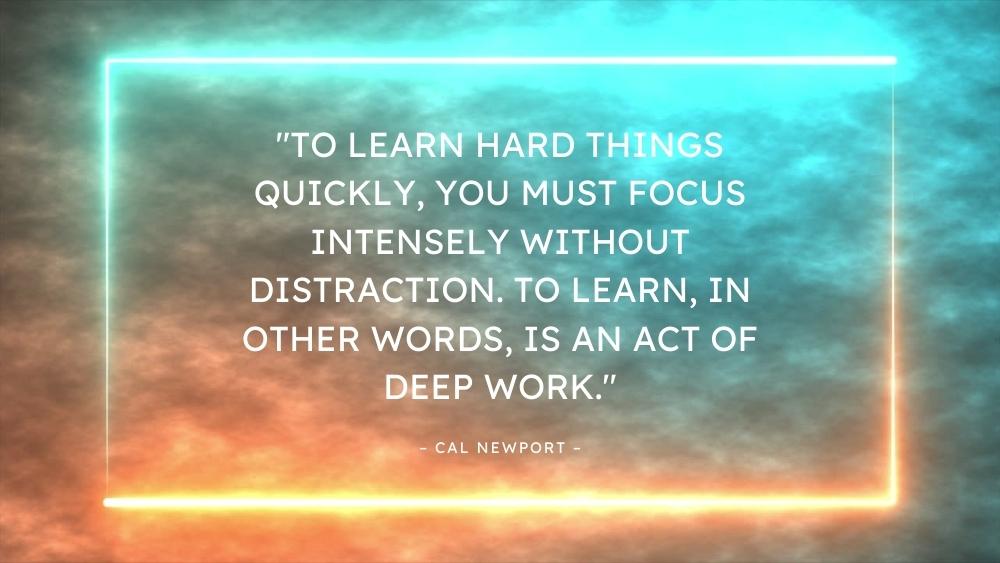 Deep Work Quotes Conclusion
By learning and practicing the essence of these Deep Work quotes, we can train ourselves to be more focused, more creative, and far more productive. We no longer have to be part of a mindless cycle of never-ending distractions – instead, we can break through this cycle by taking charge of our attention.
It is encouraging to note that with the right mindset and attitude, even the most difficult tasks can become manageable and worthwhile. To concentrate is an extremely valuable practice, and embracing it can truly revolutionize our ability to succeed!
No products found.
Furthermore, I'd like to emphasize the importance of employing self-discipline rigidly when using deep work approaches to experience ultimate productivity – something that other forms of focusing often fall short on. All in all, one could say that these Deep Work Cal Newport quotes truly push the boundaries of what modern thinkers are capable of achieving!
Wish you the best, Fabian
Share with your Friends: