Flow Book Summary – Mihaly Csikszentmihalyi
Are you looking to improve your sense of satisfaction, productivity, and overall well-being? Whether you want to make strides professionally or personally, Mihaly Csikszentmihalyi's Flow Summary might just be the key.
As outlined by Csikszentmihalyi in his best-selling productivity and goal-setting book Flow: The Psychology of Optimal Experience, this model provides insight into the human experience of finding flow. This optimal state can make even ordinary tasks feel extraordinary.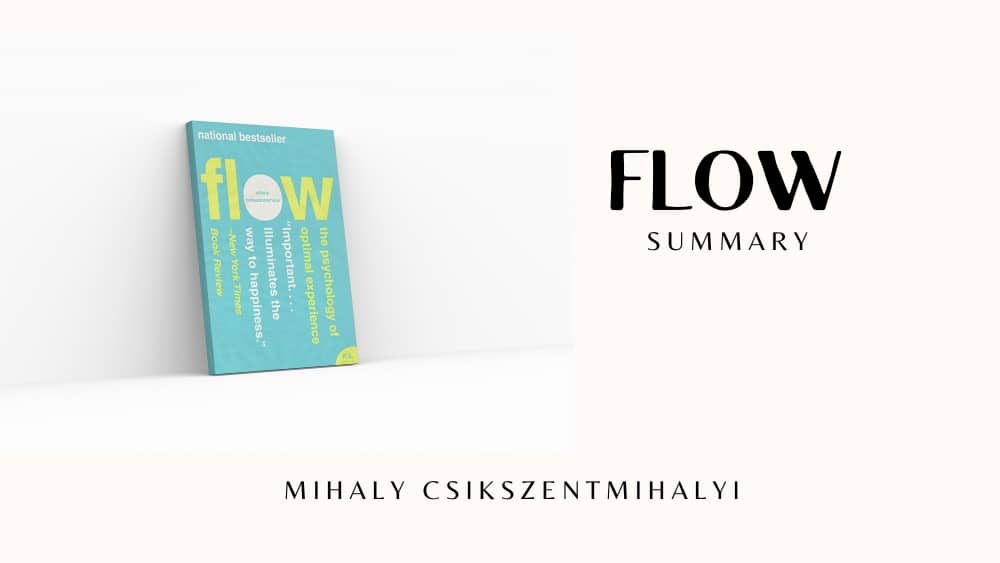 This blog post – Flow Mihaly Csikszentmihalyi summary – will discuss how understanding this model can help us maximize our personal growth and reach greater heights in whatever field we chase!
1. Happiness Revisited
According to Mihaly Csikszentmihalyi's research, true happiness comes from entering a state called "optimal experience" or "flow." Flow occurs when you engage in activities that challenge your mind and body and push you to the limits of your abilities.
Being so absorbed in something that you forget yourself is the key to entering a flow state. When this happens, time slows down. Worries fade away, and meaningfulness returns.
You can experience the flow state when engaging in activities such as playing sports, practicing meditation, and more. When we are engrossed in a challenging and enjoyable activity, we can feel a heightened sense of exhilaration and accomplishment. People often describe the feeling of flow as being "in the zone."
To find true happiness, focus on activities that bring out the best in you and encourage self-improvement. Dedicating yourself to something greater than yourself will help you discover a sense of purpose and fulfillment.
Happiness is not something we can pursue directly; instead, it must come as a by-product of living a life filled with purpose and meaning.
​​​​​2. Consciousness Explained
Through a deeper understanding of how psychic energy and our consciousness works, we can take control of our lives and guide ourselves in the direction that best serves us.
Attention is the key part of our consciousness and allows us to resist instinctive instructions and instead act based on our senses. This gap between stimulus and response can help us tap into a flow state, allowing us to concentrate for extended periods of time and enjoy everyday life even more.
By understanding the anatomy of consciousness and being aware of what determines our actions, we can make better decisions about how to live our lives. We have the power to choose how we focus our attention and the kind of experiences that bring us joy.
But we must be actively mindfull on our actions, what we do, what we think, and how we react to things.
3. Enjoyment and The Quality of Life
Mihaly Csikszentmihalyi outlines the key elements to achieving optimal experiences in his book "Flow." According to him, changing our external conditions or how we experience them could make flow experiences and lead to improved enjoyment and increased satisfaction.
The eight major components of optimal experience consist of confronting achievable tasks, concentrating on the task at hand, having clear goals and immediate feedback, feeling deep but effortless involvement in the activity, exercising control over our actions, disregarding self-concerns, experiencing self-emergence after completing the activity, and altered perceptions of time.
Csikszentmihalyi stresses that enjoyment is not limited to physical activities; reading can also be enjoyable. He also suggests that competition should be seen as a way to hone and perfect one's skills, rather than being viewed as an end-goal if it is to remain enjoyable.
Concentration is essential to achieving a flow experience; it helps us forget all the unpleasant aspects of life and allows us to be fully absorbed in an enjoyable activity.
Simply put, the key to improved quality of life lies in finding activities that challenge us but are still achievable, with clear goals, immediate feedback, and a sense of control over our actions.
4. The Conditions of Flow
Let's start by looking at the family context. Parents should practice clarity, centering, choice, commitment, and challenge to promote an autotelic family environment.
Clarity means understanding what is expected of you and having clear goals.
Centering refers to being present in the moment.
Choice is the ability to pick your own options without outside influence.
Commitment is building trust between parents and children so that your kids are comfortable with taking risks and challenging themselves.
Challenge means providing complex opportunities that help them develop their skills.
To achieve flow and optimal experience, it is important to have a supportive environment that fosters self-determination and autonomy. Children must feel empowered to make their own choices and take risks without fear of failure.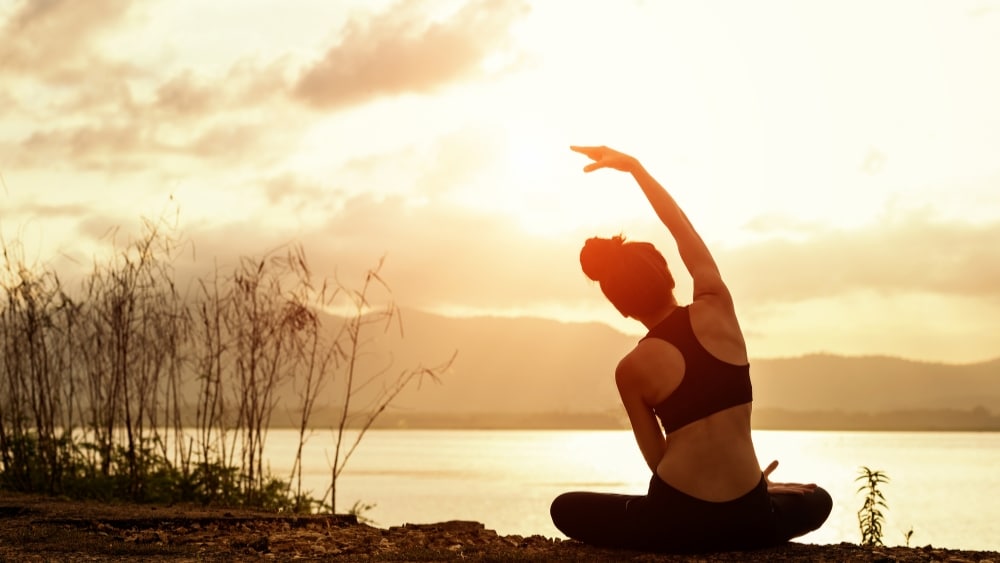 Parents can create such an environment by providing guidance and support while respecting their children's decisions. Parents should also strive to provide activities with appropriate and flexible challenges that will challenge their children while allowing them to have fun.
Csikszentmihalyi identifies activities that often lead to a flow experience, such as sports, art, and other hobbies. Choosing a task that is neither easy nor difficult is important for creating flow – something that stretches your limits but is still aligned with your personal goals and passions.
Lets take as an example playing tennis. If your opponent is too good, it could make you lose track, you scared and want to quit.
So it's important to find someone who is a little bit better than you so that they still give you a challenge but don't make it impossible for you. This is how you enter the optimal state of flow.
5. The Body in Flow
The concept of flow is important for us to utilize our bodies to the fullest and experience the highest levels of life fulfillment. Music can help us to achieve a flow experience and become more reflective.
Practicing yoga has always been a positive way to free ourselves from the ego and draw attention to our specific goals.
When walking, it is important to be mindful of our environment. Paying attention to the life around us can open up new perspectives and help us appreciate the world's beauty in a more meaningful way.
In addition, being mindful of our surroundings helps us notice things we would otherwise miss; street signs, buildings, monuments, or even just the small details in nature.
When we achieve this state of flow, the effects extend beyond individual well-being. It increases understanding of self consciousness, of how we fit into the world, our relationships with others, and the rejuvenation of communities and nations.
6. The Flow of Thought
Flow is a powerful state of mind that allows us to focus fully and engage in our actions. To reach this peak performance state, we need a few important conditions met:
Having a skill or knowledge in a symbolic domain.
Following rules and guidelines set by the task at hand.
Having a goal to achieve.
Getting feedback to measure our progress.
Even something as simple as daydreaming can become a flow activity if we approach it correctly.
At each instance of flow, we are further refined as individuals, and this newfound knowledge gives us the sense of purpose and self-knowledge that leads to true happiness.
Therefore, we need always to experience flow to find our own meaning in life instead of following societal values or hedonistic pleasure-seeking, as those things usually end in ruin or mental entropy.
By understanding the conditions of flow and how it can help us reach peak performance, we can begin to develop skills that enrich our lives and become increasingly extraordinary individuals.
7. Work as Flow
Flow is all about having variety, appropriate challenges, and clear goals that you can measure to experience flow while doing your work truly.
It is a form of mindfulness – when you are in the flow state, you give all your attention to the activity you're engaging in. That's why it is so important to identify and develop tasks that challenge and motivate you. Once you can do this, you can perform at your best without feeling overwhelmed or bored.
Start by developing an autotelic personality – someone who recognizes opportunities for action, hones their skills, and sets reachable goals. Then it's time to standardize and process orientates – this can make mundane tasks more enjoyable.
And finally, focus all your energy on the task at hand. With enough concentration, you can transform any activity into a flow-like experience, even if it's something as simple as working on an assembly line!
By focusing on these principles of flow, you will be able to turn your work into a more enjoyable and fulfilling experience.
8. Enjoying Solitude and Other People
The key to leading a creative and fulfilled life is balancing being alone and being with others. While spending time with friends and family can be fun, it is important to have time for yourself to reflect, practice self-care, and pursue your own ambitions.
Spending time in solitude can help us reconnect with ourselves and allow us to engage in meaningful self-improvement.
Identifying activities that challenge and motivate you while also providing a sense of flow can help make solitude an enjoyable experience, leading to greater creativity and fulfillment.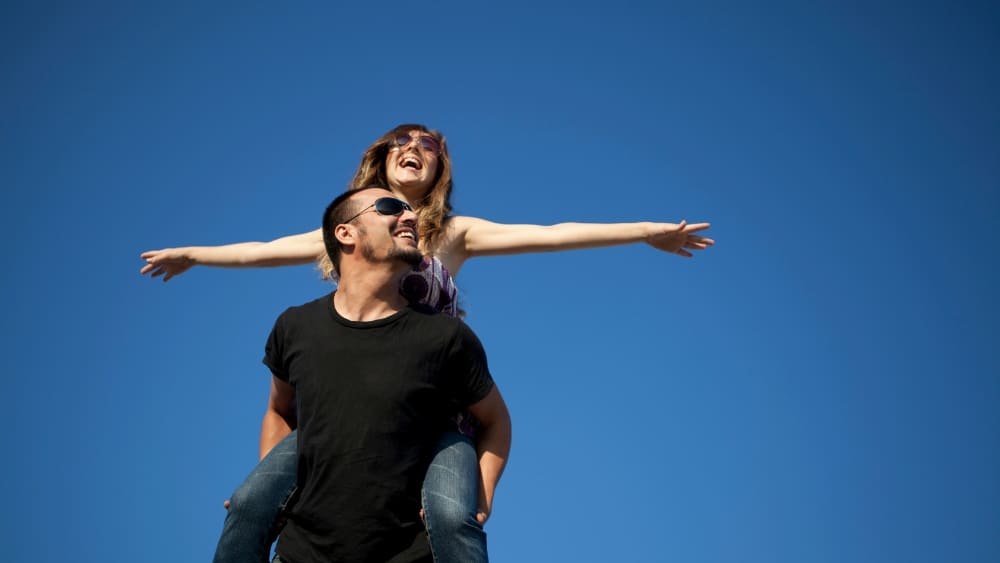 At the same time, it's also important to nurture our relationships with other people. Working together on projects, sharing experiences, and supporting each other can help us break out of our comfort zones and discover new perspectives.
We can also learn so much from the people we care about, whether it is helping to build a stronger sense of self-confidence or inspiring us to reach for bigger goals.
Finding the perfect balance between being alone and being with others may take some trial and error. Still, it is important to ensure that you invest in activities and relationships that bring out the best version of yourself. With this balance, your creativity and overall happiness can reach new heights!
9. Cheating Chaos
Life can be stressful and chaotic, but with the right mindset and coping skills, it's possible to transform these challenges into opportunities for growth.
First of all, try to let go of your ego and focus on the present moment. It can be hard to find alternative goals or solutions when we become too caught up in our own self-centeredness, but by making an effort to try something new, you can find a way.
Secondly, be mindful of your surroundings. Pay attention to the details around you. Through mindfulness, you can stay present and focused on the situation at
Thirdly, explore new solutions instead of giving up when faced with difficulty. If you encounter a situation where the odds are against you, try to think outside the box and find ways to change the outcome or consider alternative routes that could benefit you.
Finally, remember that stress is part of life. With the right mindset and coping skills, we can transform chaotic situations into opportunities for growth and the best moments of self-discovery.
10. The Making of Meaning
The meaning of life is simply meaning, whatever it is and wherever it comes from. It's a unified purpose that gives sense to our lives.
We must find a purpose that unifies our goals and carries through to meet its challenges. This resolution in pursuing our goals provides us with a sense of harmony and inner peace.
The first step is finding a purpose that unifies your goals and carries through to meet its challenges. By doing this, you will find a resolution in pursuing your dreams and gain a sense of harmony.
Then you must act with all determination and strong will to achieve those goals.
Third is the results of the first two: a state of purpose, resolution, and harmony. This is what will transform life into a meaningful flow experience. Every living moment makes sense and is enjoyable.
These are the steps to achieving true happiness, greater meaning, a meaningful life, and elevating your sense of self-worth. So, don't be afraid to go beyond mediocrity and strive for what you are passionate about. It will be worth it in the end!
Key Takeaways – Flow Summary
We are at the end of this Flow by Mihaly Csikszentmihalyi summary. Here are the most important key takeaways from the book:
Mihaly Csikszentmihalyi's Flow Summary outlines the concept of finding "flow," an optimal state that can make even ordinary tasks feel extraordinary.
Happiness is best achieved by dedicating oneself to something greater than oneself and understanding how our consciousness works by using attention to resist instinctive instructions and instead acting based on senses.
The key to improving your quality of life is finding activities that challenge you but are still achievable, with clear goals, immediate feedback, and a sense of control over your actions.
Connect with family, be mindful of your surroundings, and take on challenges for optimal performance.
To maximize enjoyment and lead a creative life, it is important to find a balance between spending time in solitude and with others while also identifying alternative solutions when faced with stress or difficult situations.
The ultimate goal is understanding the meaning of life – finding a unified purpose that gives meaning to our lives so we can reach our goals with determination and strong will.
Wish you the best, Fabian
Share with your Friends: