The Power of Mindset: From Negative to Positive
The power of mindset has the potential to transform your life in unimaginable ways. Your thoughts, beliefs, and expectations play a crucial role in determining your success and happiness.
In this blog post, we delve deep into various types of mindsets – fixed, growth, abundance, and scarcity – that have a significant impact on our lives. We will also discuss the countless benefits of adopting a positive mindset and provide practical strategies for fostering such mental transformation.
Different Types Of Mindsets Table
Explore four different types of mindsets: Fixed Mindset, Growth Mindset, Abundance Mindset, and Scarcity Mindset.
Fixed Mindset
Imagine you're faced with a new challenge, and your first thought is that you're not capable of achieving it because you lack the natural talent. That's a fixed mindset at play, and it's holding you back from reaching your full potential.
A fixed mindset is the belief that our intelligence, skills, and abilities are unchangeable traits set in stone from birth.
For instance, let's say you've always admired people who could easily pick up any musical instrument and play beautifully while struggling to learn even basic chords on a guitar yourself.
You might think this person is naturally gifted while overlooking their hours of practice, dedication, perseverance despite setbacks.
Fixed Mindset refers to the belief that intelligence is a fixed trait.
Growth Mindset
A growth mindset, as defined by Carol Dweck in her groundbreaking book, is the belief that our intelligence and abilities can be developed over time with dedication and effort.
This empowering mentality transforms the way we view challenges and setbacks, turning them into opportunities for learning and improvement.
Let me give you an example: Michael Jordan, one of the greatest basketball players of all time, is known not only for his incredible talent but also for his relentless work ethic guided by a growth mindset.
He famously stated that he had missed more than 9,000 shots in his career but continued to practice tirelessly despite these failures. By embracing this approach to personal development – where failure serves as a stepping stone towards success rather than something to be feared – we unlock limitless potential within ourselves.
A growth mindset believes in the ability to develop and improve skills through dedication and hard work.
Abundance Mindset
Imagine navigating through life with a mindset that allows you to see opportunities in every challenge, radiate positivity, and be genuinely happy for others' success. This powerful outlook on life is called the abundance mindset.
An abundance mindset enables you to view situations as limitless possibilities and fosters generosity instead of jealousy.
To cultivate an abundance mindset, consider incorporating exercises such as practicing gratitude for what you already have or reading motivational books filled with inspirational quotes from great business leaders or successful individuals in various fields.
Surround yourself with people who share this optimistic outlook on life—those who inspire growth opportunities rather than perpetuate scarcity thinking. Remember how George RR Martin turned his love for storytelling into an internationally acclaimed series despite numerous setbacks? Or how Michael Jordan overcame countless obstacles to become one of the best basketball players ever? These are just two examples demonstrating the transformative power of embracing an abundant perspective.
Having an abundance mindset allows individuals to genuinely celebrate others' success without being influenced by jealousy.
Scarcity Mindset
As I continue to explore the power of mindset, it's essential to understand the negative impact of a scarcity mindset. This type of thinking is characterized by limitations and negativity when it comes to resources, opportunities, and personal abilities.
Individuals with a scarcity mindset tend only to focus on what they don't have or cannot access rather than appreciating what they do have.
For example, someone who has a scarcity mindset may feel like there aren't enough job opportunities out there or that they are not qualified enough for any available jobs.
As a result, this person may become discouraged and give up on pursuing new career opportunities altogether. It's crucial to recognize when you're having negative thoughts related to scarcity so that you can shift your mindset toward abundance instead.
Scarcity has a variety of negative consequences, including higher levels of stress, anxiety, and poor economic prospects.
Benefits Of A Positive Mindset
A positive mindset leads to increased resilience, boosted confidence, improved problem-solving skills, enhanced creativity, and increased happiness – discover how these benefits can transform your life.
Increased Resilience
I've found that developing a positive mindset has significantly increased my resilience. When I encounter challenges or setbacks, I no longer dwell on the negative but instead focus on finding solutions to move forward.
With a growth mindset, setbacks are considered learning opportunities and stepping stones toward success.
Developing resilience is critical in every aspect of our lives – from personal relationships to career goals. It helps us maintain motivation during difficult times and enables us to bounce back from failures quickly.
By cultivating a positive attitude and embracing change with an open mind, you, too, can enhance your resilience and turn obstacles into opportunities for growth and learning.
Boosted Confidence
One of the many benefits of having a positive mindset is experiencing boosted confidence. When we approach life with a can-do attitude, despite any challenges that may come our way, we become more confident in our abilities to overcome obstacles and achieve our goals.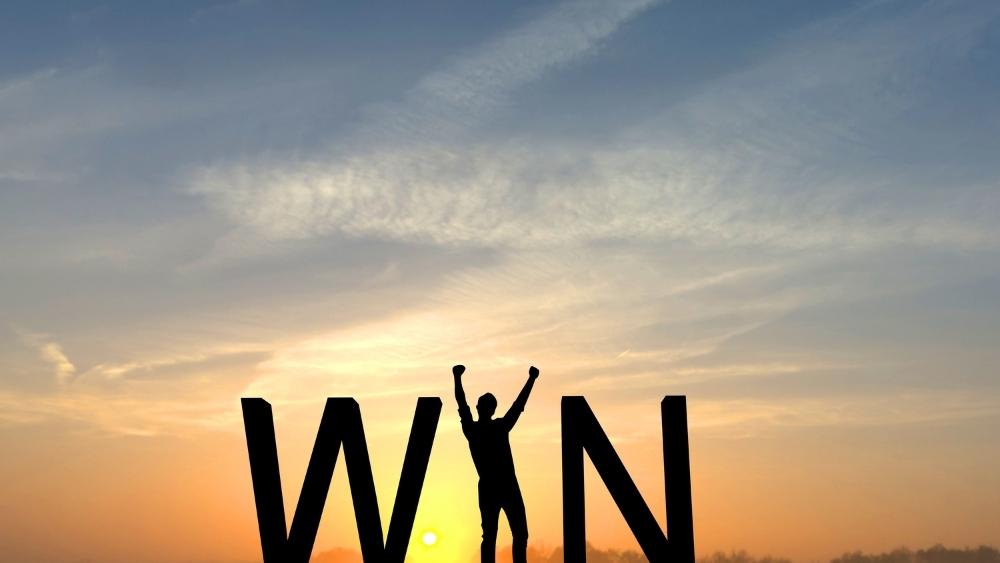 When I shifted my own mindset from a fixed one to a growth-oriented perspective, I was able to increase my confidence both personally and professionally. Instead of feeling defeated by setbacks or failures, I saw them as learning opportunities that gave me the chance to try again, armed with new knowledge and experience.
Improved Problem-Solving Skills
Developing a positive mindset can help improve problem-solving skills in many ways. When we approach situations with a positive attitude, we are better equipped to consider various possibilities and approaches to solving problems.
With a growth mindset, we see challenges as learning opportunities rather than obstacles that hold us back.
An example of this is seen with legendary quarterback Joe Montana and his team's positive attitude toward solving problems. They believed they could tackle any challenge thrown their way, no matter how big or small, which led them to win four Super Bowls as part of the San Francisco 49ers' dynasty in the 1980s.
As you work towards developing your own positive mindset, remember that it takes time and effort to shift your thinking patterns fully.
Enhanced Creativity
Developing a positive mindset can lead to enhanced creativity in all aspects of your life. Positive thinking has the power to open up new pathways in the brain and help individuals tap into innovative ideas that can transform their lives.
For example, when I shifted from a fixed mindset to a growth mindset, I realized there were learning opportunities everywhere. Instead of limiting myself with negative self-talk like "I'm not creative", I started embracing my failures as opportunities for growth and began engaging in practices like gratitude and affirmations that helped me prime my mind for positivity.
Overall, enhancing your creativity through developing a positive mindset is one of many key elements of advanced leadership skills critical for any college student or business person who wants to make an impact beyond the status quo.
Increased Happiness
When you develop a positive mindset, one of the notable benefits is increased happiness. Research shows that positive thinking helps to reduce stress and anxiety while promoting feelings of joy and contentment.
For instance, taking time each day to reflect on what you are grateful for can help shift your focus from negative aspects to positive ones. You may feel happy knowing that you have supportive family and friends or appreciating nature around you as well as its free resources like air, water, etc.
Incorporating habits like mindfulness meditation or engaging with activities that bring about feelings of joy, such as reading books (like Daniel Coyle's "The Talent Code," which talks about keys to deep practice), watching motivational videos or any self-care activity can also contribute positively towards cultivating this mindset shift leading directly towards higher level happiness in general areas of lives whether personal or professional.
How To Develop A Positive Mindset
To develop a positive mindset, it's essential to practice gratitude, engage in self-care, and surround yourself with positive people; read more about these key elements for harnessing the power of your mindset in this blog.
Embracing Failure
I used to be afraid of failure, but I have learned that embracing it is actually essential for developing a positive mindset and a growth mindset. Instead of seeing failure as the end result, I now see it as an opportunity for growth and learning.
When we fail, we are forced to face our weaknesses and learn how to improve ourselves.
One way to embrace failure is by reframing our thinking around it. Instead of viewing failure as a personal flaw, we can view it as feedback on what didn't work so that we can adjust our approach moving forward.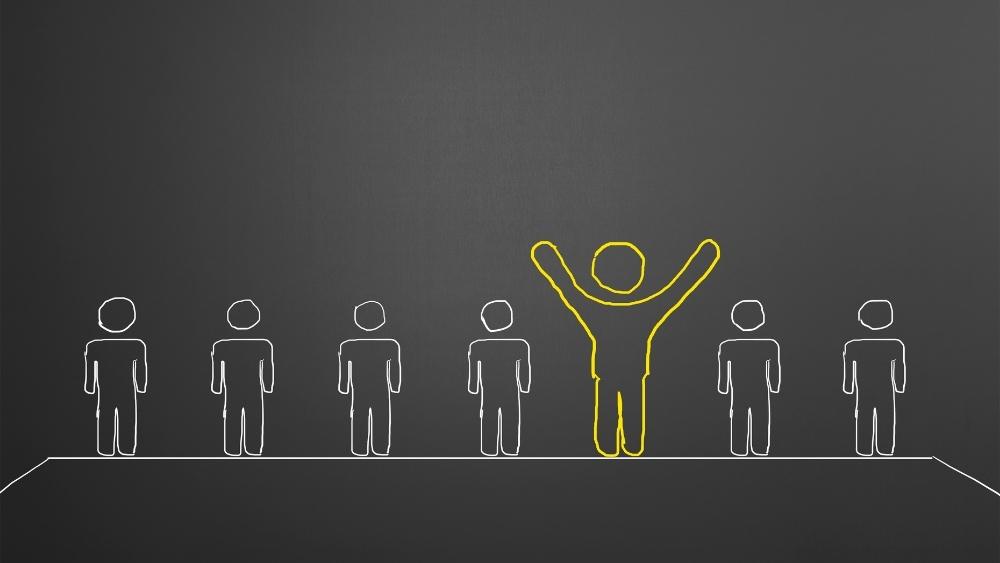 For example, if you received a lower grade on an assignment than you were expecting, instead of feeling discouraged or beating yourself up about it, try evaluating what went wrong and how you can improve your study habits or writing skills for next time.
Practicing Gratitude
Practicing gratitude can be a powerful tool for developing a positive mindset. It involves being thankful for what we have rather than focusing on what we don't have. Being grateful helps us to appreciate the good things in our lives and to feel more positive emotions overall.
One way to practice gratitude is by writing down three things each day that you are thankful for. This exercise forces you to reflect on the good things in your life and can help shift your perspective toward positivity.
Another approach is to express gratitude directly to others, whether through a thank-you note or simply telling someone how much they mean to you. These acts of kindness not only make other people feel appreciated but also reinforce positive emotions within yourself.
Engaging In Self-Care
I've learned that engaging in self-care practices is crucial for developing a positive mindset. Whether it's going for a jog, practicing yoga, or taking time to read and unwind, these activities can help improve overall well-being and foster positivity.
For me, I find joy in cooking healthy meals and meditating every morning before starting my day.
Studies have shown that self-care practices can also enhance mental health by reducing stress levels and boosting one's mood. This is why it's important to prioritize self-care as part of our daily routine.
When we take care of ourselves physically and mentally, we are better equipped to handle challenges with a positive outlook and develop resilience against adversity.
Surrounding Yourself With Positive People
An important step to developing a positive mindset is surrounding yourself with positive people. The company we keep can have a significant impact on our mental health and overall outlook on life.
When we surround ourselves with individuals who radiate positivity, we are more likely to experience reduced stress, anxiety, and depression.
Research has shown that positivity is contagious; it spreads like wildfire when cultivated in groups. Being part of an environment where others radiate optimism helps foster your own optimistic attitude toward life.
This could be as simple as joining a club or group whose mission aligns with your interests, attending networking events for business leaders looking to make huge gains, or even reading books by motivational authors like Daniel Coyle or George RR Martin's Game of Thrones series.
Setting Realistic Goals List
Setting realistic goals is an important aspect of developing a positive mindset. Here are some tips on how to set achievable and meaningful goals:
Start with what you want to achieve: Having a clear idea of what you want to achieve will help you determine the steps needed to reach your goal.
Break it down into smaller, manageable tasks: Dividing larger goals into smaller steps can make them less daunting and easier to achieve.
Make sure your goals align with your values: Setting goals that align with your personal values will provide more motivation and purpose in achieving them.
Be specific: Setting specific goals with measurable outcomes allows for better tracking and progress monitoring.
Focus on the process, not just the outcome: Approaching goals as a learning opportunity rather than solely focusing on the end result can provide greater satisfaction and sense of accomplishment.
Remember, progress takes time, effort, and dedication. Celebrate small successes along the way and keep working towards achieving long-term success through setting realistic and meaningful goals.
Harnessing The Power Of Your Mindset For Success
By overcoming self-doubt, embracing challenges with a positive outlook, building confidence and resilience, and achieving goals with a positive mindset, you can harness the power of your mindset for success.
Overcoming Self-Doubt With A Growth Mindset
I know from personal experience that self-doubt can be a major obstacle to achieving success. However, I've learned that embracing a growth mindset can help me overcome those doubts and achieve incredible things.
When we view self-doubt as an opportunity for growth, we become more motivated to innovate and push forward. For example, Michael Jordan once famously said: "I have missed more than 9,000 shots in my career. I have lost almost 300 games. On 26 occasions, I have been entrusted to take the game-winning shot..and missed. I have failed over and over again in my life."
We, too, can harness this power by focusing on developing a positive attitude toward ourselves and our abilities. Practicing positive affirmations or surrounding ourselves with uplifting people can also contribute significantly to overcoming self-doubt with a growth mindset.
Overcoming Challenges With A Positive Outlook
I believe that overcoming challenges with a positive outlook is a key element in achieving success. Challenges are inevitable in life, but it's important to view them as opportunities for growth and development.
I've found that practicing positive thinking and recognizing positive attitudes can help reduce stress while also improving cognitive performance. When faced with difficult situations, I remind myself of the benefits of maintaining a positive mindset – increased resilience, boosted confidence, improved problem-solving skills, enhanced creativity, and increased happiness.
Building Confidence And Resilience
One of the key elements of developing a positive mindset is building confidence and resilience. When we believe in ourselves, our abilities, and our potential for growth, we are better equipped to overcome challenges and setbacks.
One way to build confidence is by setting achievable goals, breaking them down into actionable steps, and celebrating small wins along the way.
Developing mental resilience involves embracing failure as a learning opportunity rather than a reflection of personal worth or ability. Research has shown that people with growth mindsets view mistakes as opportunities to learn and improve, while those with fixed mindsets tend to give up more easily when faced with obstacles.
Surrounding yourself with positive people who encourage you to grow can also help cultivate resilience over time. Practice affirmations regularly to develop positivity.
Overall, building confidence and resilience requires consistent effort and attention but can lead to great rewards both personally and professionally."
Resilience is a critical feature of a growth mindset, which views intelligence and ability as things that are acquired with effort and consistent practice.
Achieving Goals With A Positive Mindset List
I know that achieving goals can be challenging, but with the right mindset, it's possible. Here are some tips to help you achieve your goals with a positive mindset:
Set Realistic Goals: It's important to set goals that are challenging yet achievable. This will give you a sense of accomplishment and motivate you to keep going.
Visualize Success: Visualization is a powerful tool. Imagine yourself succeeding in your goals and how it would make you feel. This will help you stay motivated and focused.
Focus on Progress, Not Perfection: Don't get caught up in perfectionism. Celebrate every small win along the way and use setbacks as opportunities for growth.
Use Positive Affirmations: Self-talk has a significant impact on our mindset. Use positive affirmations to boost your confidence and reinforce positive beliefs about yourself.
Surround Yourself with Supportive People: Having a positive support system can make all the difference when pursuing your goals. Surround yourself with people who believe in you and encourage your progress.
Remember, achieving your goals starts with believing in yourself and having a positive mindset. With these strategies, you can overcome challenges and achieve success both personally and professionally!
FAQs:
1. What is the power of mindset, and why is it important?
The power of mindset refers to the belief that our thoughts influence our actions and, ultimately, determine the outcomes we achieve in life. A positive mindset can help us overcome challenges, improve our well-being and achieve success in various areas of life.
2. How can I cultivate a positive mindset?
Cultivating a positive mindset involves adopting optimistic beliefs about oneself, others, and situations while also practicing gratitude, mindfulness, and self-care habits such as exercise, meditation, or journaling.
3. Can a negative mindset affect my mental health?
Yes! Studies show that individuals with more negative mindsets are at increased risk for depression, anxiety disorders and other mental health conditions compared to those who have developed more resilient outlooks over time.
4. What are some practical tips for changing my mentality from negative to positive?
Some practical tips include seeking out supportive relationships or networks where positivity is promoted by members on a regular basis; engaging in activities known to improve mood (i.e., listening to music/reading books); reframing unfavorable situations into more manageable perspectives through the practice different coping mechanisms such deep breathing exercises or visualization techniques whenever faced with difficulties throughout the day-to-day routine.
Conclusion: The Power Of Mindset
The power of mindset cannot be overstated. It has the potential to transform our lives in ways we never imagined possible. By adopting a positive mindset and understanding the different types of mindsets, we can learn how to approach challenges with resilience and confidence.
The benefits are extraordinary: improved problem-solving skills, enhanced creativity, and increased happiness, among others. Developing a positive outlook is essential for achieving success and reaching new heights in both our personal and professional lives.
I wish you the best! Fabian.
Share with your Friends: