The Top 10 Priorities in Life: Key Factors to a Balanced Lifestyle
Are you struggling to prioritize the most important tasks and goals in your life? If so, it's time for a change. Having clear and defined priorities in life can help make sure that each day counts and that you are focused on the things that matter most.
Here are the top 10 priorities in life that will help guide you on your path toward success.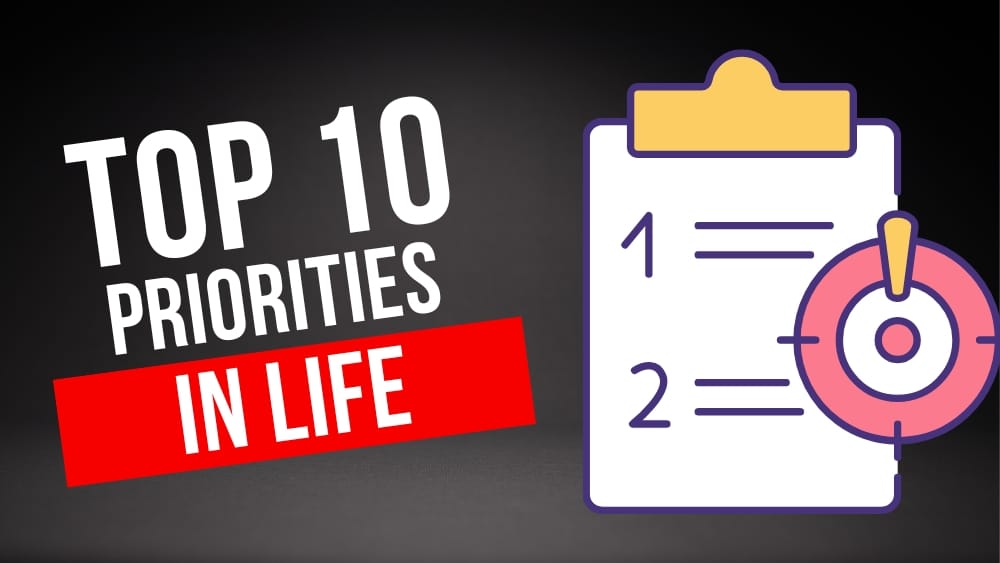 The Top 10 Priorities In Life
1. Health and Wellness: 
Health and wellness are undeniably one of the top priorities in life that everyone should focus on. Without good health, everything else in life becomes more difficult, if not impossible. Your physical, mental, and emotional and physical well being-being all contribute to your overall health, and it is important to give each area proper attention.
Taking care of your health means eating a wholesome and balanced diet, hydrating properly, engaging in physical activities regularly, getting enough sleep, and reducing stress levels. Making these lifestyle changes and committing to them can reduce the risk of chronic diseases such as heart disease, diabetes, obesity, and some cancers.
Did you know that the World Health Organization has reported an incredible statistic? A whopping quarter of adults worldwide don't exercise enough, leading to obesity and even death! That's why it is so important for us all to stay active throughout our lives – not just for physical health but also for mental well-being.
To maintain good health and wellness, it is not enough to only focus on physical health. Mental and emotional health are also critical components of overall well-being. Meditation, gratitude, spending time in nature, and socializing with people who lift you up can all promote mental and emotional health. Studies have shown that mental health is just as important as mental or physical health in terms of long-term well-being.
It's not just about living a long life but a meaningful one as well. By prioritizing health and wellness, it helps to create the foundation for a more fulfilling life afterward. A life that allows you to be present, focused, and able to contribute positively to society.
Health and wellness should be viewed as a continuous journey, not just a destination, but by committing to it and staying consistent, one can enjoy a higher quality of life overall.
As the famous Roman poet Virgil once said, "The greatest wealth is health." Without good health, it becomes challenging to achieve other goals in life. Hence, always prioritize it by making it a habit and lifestyle choice rather than a one-time goal.
2. Family
Family is an important priority in life – it's something that everyone should cherish and nurture. Family relationships help to provide a sense of security, stability, and support, which are all essential for leading a healthy and balanced life.
It's not just about the immediate family either; extended family members can also be like second parents or siblings. Having a strong network of family members helps to cultivate resilience in difficult times.
Spending quality time with your loved ones is crucial for maintaining a happy family environment. Whether it's enjoying meals together, playing board games, going out for walks/picnics, or engaging in conversations – whatever activities bring you closer as a family unit should be prioritized over everything else. This helps to create stronger connections and foster a healthier family dynamic.
When it comes to family, don't forget about self-care too! Family dynamics can be complex and challenging at times, so make sure you are taking care of yourself by getting enough rest, eating healthily, engaging in activities that bring joy, etc. In addition, allowing yourself this time for restoration will enable you to have more energy and patience when dealing with difficult family matters.
Family is the most important thing in life – without them, we would be lost and unable to navigate the complexities of life. Make sure your loved ones know how much they mean to you by actively showing them love and affection on a regular basis.
3. Career
Your career is one of the most important priorities in life. It's where you spend most of your waking hours, and it can have an enormous impact on your success, happiness, and overall well-being. That's why it's essential to prioritize your career and invest in it as much as possible.
The first step is to identify what brings you joy and purpose in a job role – this could be anything from working with people, tackling challenging projects, solving complex problems, etc.
Once you know what drives you and motivates you personally, you can use that as a guide when searching for potential jobs or when navigating through a promotion at work. Being aware of your strengths will also help you to stand out during an interview or when applying for a new role.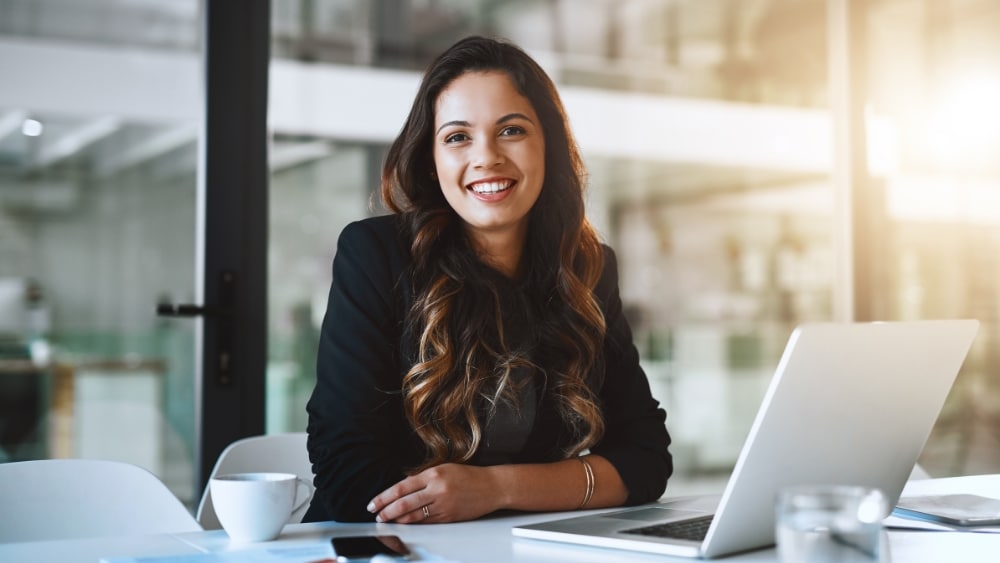 Another important aspect of career success is goal setting and planning. Setting achievable goals helps to create a sense of purpose and motivation that will stay with you throughout your journey. In addition, make sure you are constantly challenging yourself, learning new skills, networking, and improving your communication abilities – all these aspects play an integral part in developing one's career.
4. Education
Education is a lifelong pursuit and should be one of your top priorities in life. Education helps to shape the way we think, it gives us an understanding of how the world works, and it can open up numerous opportunities. Continuous learning also makes us more resilient and adaptive in ever-changing environments – both professionally and personally.
Regardless of whether it's formal or informal, traditional or online – invest in yourself by taking courses and workshops that are relevant to your field. This will help you stay up-to-date with the latest trends, acquire new skills, become a more competitive candidate for jobs, and ultimately boost your career.
Don't be afraid to push yourself out of your comfort zone and explore new possibilities by engaging in activities that interest you. With the right knowledge, anything is possible.
By making education a priority in life, you are setting yourself up for success. Invest in yourself and never stop learning!
5. Financial Stability
Financial stability should be one of your top priorities in life. Knowing that you have a secure and dependable source of income brings comfort and peace of mind, which is why it's essential to focus on long-term financial planning.
This could include anything from budgeting, saving for retirement, or building a safety net – whatever works best for you personally. However, it's also important not to let money be the only driver in life, as this can lead to a feeling of emptiness when pursuing material possessions for the wrong reasons.
The key is to find a balance between short-term and long-term goals and prioritize your financial security accordingly. This will ensure that you are prepared for any future events and can still enjoy life in the present without worry.
Take time to review your finances every once in a while, as this will help you stay on track with your goals. With financial stability, you can live life with confidence and purpose.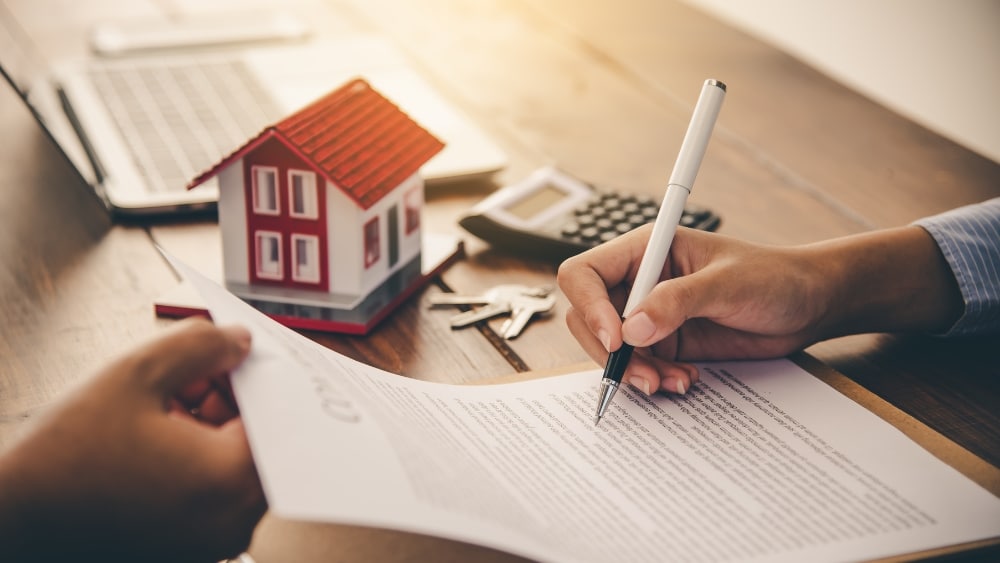 6. Relationships
Relationships are one of the most important priorities in life and should not be taken lightly. Not only do good relationships bring companionship, support, and joy. They also contribute to our overall mental well being-being. When we surround ourselves with positive people, it can have a lasting impact on our mental health.
Take time to nurture strong and meaningful connections with the people in your life. Show your appreciation for those that you care about, be it family, friends, or colleagues – remember to show gratitude for their presence in your life.
Sometimes relationships can take effort and compromise from both sides, and that's okay. Everyone deserves to feel loved, respected, and valued. So, prioritize your relationships, as having strong connections with others is invaluable for living a meaningful and happy life together.
As Esther Perel once said: "The quality of our life is determined by the quality of our relationships." Invest in the people you love and invest in yourself – create positive, healthy relationships that last a lifetime!
7. Personal Growth
Personal growth and development should also be one of your life priorities, your top priorities in life. This could involve anything from self-reflection to identifying areas for improvement, setting goals, establishing healthy habits, and improving relationships with yourself and others.
It's all about taking the time to take care of yourself mentally, physically, emotionally, and spiritually – so you can be the best version of yourself.
Moreover, personal growth allows us to become more aware of ourselves and our environment. This self-awareness helps us discover new perspectives from which we can approach situations with a clearer understanding. The more conscious we are, the better equipped we are to handle challenging times and make smart decisions that align with our values.
Make personal growth and self-improvement a priority in your life, and you'll find that it leads to increased self-confidence, clarity of thought, improved problem-solving skills – and ultimately, the happiness we all strive for.
As Joel Osteen once said: "You are not defined by your life positively your past; You are prepared by it." So, make the most of your journey and invest in yourself!
8. Fun & Adventure
Fun and adventure are also essential priorities in life. You need to make sure that you take time off from the hustle and bustle of life to relax and enjoy yourself. This could involve anything from exploring a new city, spending time with loved ones, or simply taking some "me-time." Exploring different cultures and activities can bring us joy and help expand our horizons.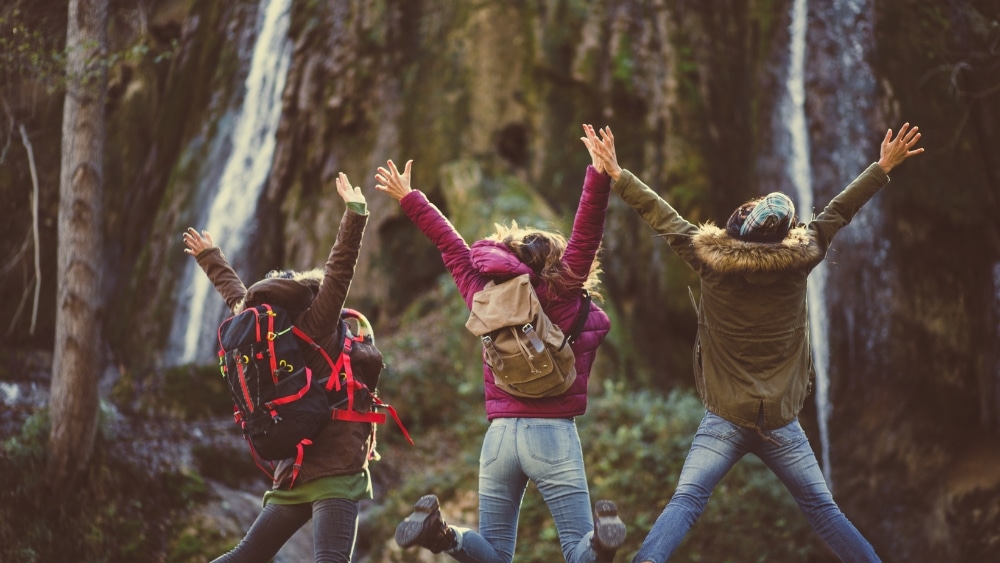 These experiences will not only make enjoyable life memorable but also help develop new skills to prepare for future endeavors. So make sure that you don't let life pass you by – create unforgettable moments that will stay with you forever!
9. Spirituality/Religion:
Spirituality and religion can be deeply personal, and whatever yours may be – it should still remain a priority in your life. Having faith can give you strength and peace of mind during times of hardship. It also provides us with an opportunity to cultivate meaningful relationships with our communities by participating in shared values and rituals.
Religious beliefs can even serve as a moral compass and guide us in making difficult decisions. Remember to take time out of your day to explore your spiritual side, as this will help you stay grounded and connected to the important things that truly matter.
As Martin Luther King, Jr. says: "Faith is taking the first step even when you don't see the whole staircase." So, make sure that spirituality remains one of your top priorities in life!
10. Fulfilling Your Dreams
Finally, it's important to prioritize fulfilling your dreams. If there's something that you've always wanted to do – go for it! Take calculated risks, challenge yourself, and grow both personally and professionally by pursuing activities that bring joy into your life.
Dreams are essential in our lives, helping us stay motivated and pushing us to be creative and think outside the box. So never let fear stop you from going after what your heart desires – it's never too late to make a change or start something new!
As Henry David Thoreau said: "Go confidently in the direction of your dreams. Live the best life that you have imagined". Make sure that fulfilling your dreams is one of your top priorities in life!
FAQs:
What are the top 10 priorities in life?
The top 10 priorities in life are health, family, friends, money, career/education, fun/hobbies, giving back to the community, spirituality/faith, personal growth, and self-care. As Tony Robbins said, "In order for us to succeed at anything we must first prioritize our goals so that we can focus on them one by one."
How do I go about prioritizing my life?
Prioritizing your life involves reflecting on what matters most to you and setting realistic goals based on those values. Start by making a list of all the things you want to achieve or accomplish and rank them according to importance. Prioritizing your life also means having the discipline to stay focused on those high-priority goals and letting go of anything that does not align with them.
What are some tips for staying focused on my top priorities?
It is important to take small steps to reach larger goals, break down big tasks into smaller tasks, and create a timeline for each goal you set. It is also essential to find positive reinforcement from friends and family who can help motivate you when times get tough. Finally, remember to recognize your accomplishments as they come along; celebrate even the small victories!
What are the benefits of having life priorities?
Having life priorities brings structure and clarity to your daily decisions, as well as helps create a sense of purpose and direction in life. It can also be an effective tool for self-discipline, enabling you to stay focused on what matters most to you, even when times get tough. Ultimately, prioritizing your life leads to greater success, happiness, and fulfillment – so it's worth the effort!
FinaI Thoughts
Investing in yourself should be one of your top priorities in life – it leads to increased productivity, greater in self esteem-confidence, and clarity of thought. Take time off from the hustle and bustle of everyday life to explore new cultures and activities.
Make sure that spirituality or religion is also a priority, and never let fear stop you from pursuing your dreams. By following these tips, you'll be able to create the life of your dreams!
I wish you the best! Fabian.
Share with your Friends: