Effective Goal Setting For Managers: Maximize Team Potential
Setting goals is crucial for managers as it provides a clear direction for employee performance, increases engagement and motivation, and aligns with overall organizational objectives.
Establishing SMART goals is crucial for enhancing employee performance.
Enhancing Employee Performance
As managers, one of our primary responsibilities is to ensure the growth and enhancement of employee performance. Setting clear goals for our team members not only provides direction but also acts as a roadmap to success by outlining specific tasks that need to be accomplished.
To enhance employee performance, it is crucial that we establish SMART goals for every individual on the team. For example, setting a goal for a marketing coordinator might involve increasing website traffic by 20% within three months through targeted social media campaigns and content creation.
This objective is specific, measurable, attainable, relevant to their role in marketing promotion efforts, and time-bound – all essential aspects in transforming an average work outcome into exceptional results.
Increasing Engagement And Motivation
As a manager, boosting your employee's engagement and motivation can be the key to achieving your team's goals. When employees are engaged and motivated, they become more productive, focused on their tasks, and committed to achieving great results.
To increase employee engagement and motivation, it's important to set clear objectives that align with their skills and interests.
Providing regular feedback not only helps employees stay on track but also boosts their morale as it shows you care about their progress. Celebrate successes along the way to keep up the momentum among your team members while learning from failures can help you refine your approach for even better outcomes next time.
Aligning With Organizational Objectives
One of the most significant benefits of effective goal setting for managers is aligning employee objectives with organizational goals. This alignment ensures that every task and project completed by your team contributes to achieving the organization's mission.
For example, suppose your organization prioritizes customer satisfaction metrics such as Net Promoter Score (NPS) or Customer Satisfaction Score (CSAT). In that case, you can set individual goals for each member of your customer service team to improve those scores through excellent service delivery.
5 Easy Tips For Effective Goal Setting
To enhance employee performance and align with organizational objectives, set Specific, Measurable, Attainable, Relevant, and Time-bound (SMART) goals; involve employees in the goal-setting process; provide resources and support; regularly track progress and provide feedback; celebrate successes and learn from failures.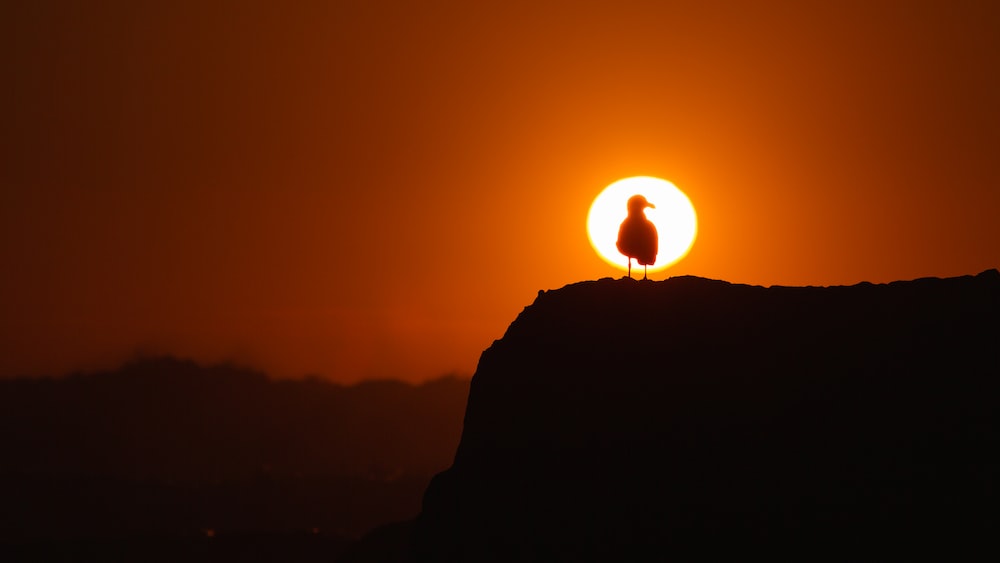 Set Specific, Measurable, Attainable, Relevant, And Time-bound (SMART) Goals
When it comes to effective goal setting, using the SMART framework is essential. SMART stands for Specific, Measurable, Attainable, Relevant, and Time-bound goals.
Specific goals outline exactly what needs to be accomplished and provide clear direction for employees. Measurable goals are quantifiable and allow progress to be tracked over time.
Relevant goals align with departmental objectives and organizational priorities while also taking into account individual strengths, weaknesses, and interests of each employee.
Finally, time-bound goals have a deadline that creates a sense of urgency and helps prioritize tasks accordingly.
Involve Employees In The Goal-Setting Process
One effective way to boost employee performance is to involve them in the goal-setting process. By doing so, you foster a sense of ownership and accountability among your team members.
Ask for their input when setting goals, as they may have valuable insights on how to improve processes or achieve certain objectives.
For instance, instead of simply dictating sales targets for your salespeople, involve them in the process by asking about their limitations and challenges, listening to their feedback on what would make the targets more attainable, and providing support where needed.
Providing your team with necessary resources and support is an important aspect of being a manager.
Provide Resources And Support
As a manager, it's important to provide your team with the necessary resources and support they need to achieve their goals. This can include access to training programs, mentorship opportunities, or even just providing them with the tools they need to do their job effectively.
For example, let's say an employee wants to improve their presentation skills for an upcoming project. As their manager, you could provide them with access to public speaking courses or connect them with a senior executive who excels in this area.
Or if someone is struggling with a particular task or software program, offer additional training sessions or troubleshooting assistance.
Regularly Track Progress And Provide Feedback
One of the most crucial aspects of goal setting is tracking progress and providing feedback to employees.
When it comes to tracking progress, make sure you have a system in place that allows you to easily monitor each employee's performance.
At the same time, don't forget to provide regular feedback on how well your employees are doing. Be specific about what they're doing well and where they need improvement, and make sure you give both positive and constructive feedback.
For instance: A salesperson may be given a target of closing 20 deals per quarter – sharing leads with other team members can ensure that he meets up with his targets by spreading sales opportunities among themselves
Celebrate Successes And Learn From Failures
A crucial aspect of effective goal setting is not only achieving our targets but also celebrating successes and learning from failures. Celebrating successes helps us to boost motivation, build self-confidence, and maintain momentum towards achieving our overall objectives.
With each target achieved, we can take a moment to acknowledge and celebrate progress made. However, it's equally important to learn from failures as they are inevitable in any goal-setting process.
For instance, if an individual or team fails to achieve a set objective within the given timeline, it's essential that we explore what went wrong objectively without placing blame on anyone.
In doing so, we may find that there were issues with resources allocation or communication gaps within departments which hindered success.
7 Steps For Implementing Effective Goal Setting
To implement effective goal setting, review past performance, understand organizational goals, develop departmental objectives, identify individual goals, create an action plan, monitor progress regularly and celebrate success.
Review Past Performance
Before setting goals for the future, it's important to take a look back at past performance. This step helps you understand both your strengths and weaknesses as well as those of your team.
It allows you to identify areas where improvements can be made and build on successes that have already been achieved. To do this, start by analyzing data from previous periods such as sales numbers or customer satisfaction ratings.
For example, if you notice a dip in sales during a certain quarter, review what actions were taken during that period. Were there changes in marketing strategy? Did new competitors enter the market? By understanding what factors contributed to the decline in sales, you can adjust your approach accordingly and set more effective goals for the future.
Understanding your organization's goals is crucial for effective goal setting.
Understand Organizational Goals
One of the most important steps in effective goal setting is understanding your organization's goals. This means taking the time to review your business's mission statement, its values, and its long-term objectives.
To do this effectively, break down each organizational objective into smaller, measurable tasks that can be delegated to individual employees or teams. When delegating tasks for specific projects or initiatives, make sure to define clear expectations and provide appropriate resources and support.
This will help promote accountability while also boosting engagement and motivation among team members who feel valued as part of a larger whole.
Develop Departmental Objectives
As a manager, it's essential to develop departmental objectives that align with the organization's overall goals. When setting these objectives, start by reviewing your past performance and identifying any areas for improvement.
Once you have a clear understanding of what you want to achieve, break down each objective into specific tasks or milestones. This task breakdown will help you identify potential roadblocks early on and ensure that your team has the resources they need to succeed.
Identify Individual Goals
Now that we have departmental objectives in place, it's important to identify individual goals for each employee. This is where you can work with them to align their personal and career ambitions with the company's overall mission.
When identifying individual goals, make sure they are realistic and attainable, while still challenging enough to push your team members out of their comfort zones. It's also essential to take into account each person's strengths and weaknesses – if an employee needs help developing a particular skill set, aim to incorporate that into their objectives.
Create An Action Plan
Now that you have identified individual goals and broken them down into measurable tasks, the next step is to create an action plan. This involves outlining specific steps that need to be taken to achieve each goal.
To create an effective action plan, start with setting deadlines for each task and prioritizing them based on their importance. Assign responsibilities to team members who are best suited for each task, keeping in mind their strengths and weaknesses.
For example, let's say your departmental objective is to increase customer satisfaction by 10% in six months.
Monitoring progress regularly is crucial for effective goal setting and helps identify and address potential issues early on, while promoting a culture of continuous improvement.
Monitor Progress Regularly
One of the most important aspects of effective goal setting is monitoring progress regularly. It's not enough to simply set objectives and hope for the best.
Regular progress monitoring allows you to identify potential issues early on so that you can take corrective action quickly. It also helps you stay motivated by celebrating small wins along the way and seeing how far you've come since starting on a project or initiative.
Overall, regularly monitoring progress ensures that everyone stays accountable for their role in achieving organizational objectives while promoting a culture of continuous improvement focused on success metrics rather than just getting tasks done.
Celebrate Success
When we achieve our goals, it's important to acknowledge and celebrate our success. Celebrating successes not only gives us a sense of accomplishment, but it also motivates us to strive for more and continue working towards achieving bigger and better goals.
As a manager, it's vital to recognize and celebrate the achievements of your team members.
Recognition can come in various forms such as verbal praise, personalized notes or certificates of recognition, gift cards or bonuses, public celebrations like luncheons or parties, or even promotions.
For instance, an effective way to motivate salespersons is through lucrative incentive packages offered for meeting set targets year-round quarterly incentives where the top 10% performers get trips abroad sponsored by the company- this has been seen time and again from studies conducted globally by firms focused on improving workforce productivity that celebrating team wins makes an impact on how each individual sees their task completion role leading them feeling valued part of something much bigger than themselves resulting in higher morale thus greater performances all round.
Remember that celebrating success does not have to be grand or expensive; sometimes simple yet thoughtful gestures go a long way towards boosting morale amongst teams!
Practical Examples Of Effective Goal Setting In Action
Some practical examples of effective goal setting in action include setting sales targets for salespeople, customer satisfaction goals for customer service representatives, project completion goals for project managers, skill development goals for employees, and teamwork and collaboration goals for team leaders.
Sales Targets For Salespeople
One of the most common goals for salespeople is meeting or exceeding their sales targets. As a manager, you can use this goal to motivate your team and provide them with clear expectations.
When setting sales targets, it's important to consider factors such as historical data, market trends, and individual abilities.
To ensure success in achieving these targets, break down tasks into smaller segments and provide resources like training materials and support from other team members. Regularly track progress towards these goals and provide feedback to your employees along the way.
Celebrate successes when they are achieved and look at areas where improvements can be made if needed.
Customer Satisfaction Goals For Customer Service Representatives
As a manager, one of your top priorities should be ensuring that your customer service representatives (CSRs) are delivering the best possible experience to your customers.
To do this, it's essential that you set clear and measurable customer satisfaction goals for each CSR on your team.
Here's an example: Let's say you manage a call center for a telecommunications company. Your CSRs' primary goal is to resolve customer issues quickly and efficiently while providing excellent service.
To measure their success in achieving this goal, you could set specific targets for customer satisfaction ratings, such as maintaining an average score of 4.5 out of 5 across all interactions.
In conclusion, setting measurable customer satisfaction goals for CSRs is crucial as it helps align individual performance with organizational objectives while also empowering employees to deliver excellent results in their roles.
Project Completion Goals For Project Managers
As a project manager, one of your primary responsibilities is ensuring the timely completion of projects within budget and scope. To achieve this, you need to set clear project completion goals that align with the overall organizational objectives.
One effective way to set project completion goals is by breaking down larger tasks into smaller ones that can be tracked and measured easily. This approach helps you identify any bottlenecks or potential roadblocks in advance so that they can be addressed promptly.
Remember, setting effective project completion goals requires collaboration among team members to ensure everyone understands their roles and responsibilities clearly.
Skill Development Goals For Employees
When it comes to setting goals for your employees, skill development should be a top priority. Investing in their professional growth not only benefits the individual employee but also enhances the overall performance of your team.
To set effective skill development goals, start by identifying areas where each employee can improve or acquire new skills that align with their role and the company's objectives.
Once you determine which skills need improvement, create a plan outlining specific tasks and milestones to achieve those goals within a reasonable timeframe. Providing ongoing resources and support like training sessions or mentorship can help employees stay on track while holding them accountable for consistent progress towards achieving their targets.
Remember to celebrate successes along the way and acknowledge where they have improved as well as any opportunities they may still have for growth.
Teamwork And Collaboration Goals For Team Leaders
As a team leader, one of your primary responsibilities is to ensure that your team works well together. Establishing teamwork and collaboration goals can help you achieve this objective while also fostering better relationships among your employees.
To establish effective teamwork and collaboration goals, start by defining clear objectives that align with the overall organizational mission. Once you've established these objectives, work with your team members to identify specific tasks and projects that will enable them to work together towards achieving those larger goals.
FAQs:
1. Why is goal setting important for employee performance?
Setting clear and achievable goals helps employees understand what they need to do to succeed in their role, which increases their motivation and productivity. It also provides a sense of direction and focus that can lead to better time management, prioritization and decision-making.
2. How should managers go about setting SMART goals?
Managers should use the SMART framework when setting goals for their teams; this means making them Specific, Measurable, Achievable, Relevant, and Time-bound. They should ensure that each objective aligns with organizational priorities as well as individual development needs so that everyone has a clear understanding of what is expected from them.
3. Can goal-setting be effective without regular feedback?
No. Regular feedback loops play an essential role in ensuring goal attainment by providing opportunities for course correction before it's too late. Providing constructive criticism reinforces positive behaviors while identifying areas for improvement which opens lines of communication and empowers employees towards growth.
4. Can too many goals be counterproductive?
Yes, having too many goals can be overwhelming if it distracts from actual progress being made overall or leads to unclear expectations (especially if objectives are competing against one another). For best results – stick with fundamental Goal/Task lists using 5-7 core focuses at any given time as opposed multifaceted plan involving numerous targets requiring consistent attention over long periods
Conclusion
In conclusion, as a manager, setting goals for your team is critical for achieving success and driving employee performance. By following the 5 easy tips and 7 steps outlined in this article, you can create effective goals that are specific, measurable, attainable, relevant and time-bound.
Involve your employees in the goal-setting process and provide regular feedback to track progress towards these objectives. Remember to celebrate successes along the way and learn from any failures encountered.
With these best practices in place, you can drive increased engagement and motivation amongst your team while also aligning their work with broader organizational objectives.
I wish you the best! Fabian.
Share with your Friends: