Motivation vs Discipline: Unlocking the Key to Long-Term Success
Are you one of the many people who constantly struggle to stay motivated and on track with your goals? Perhaps you've tried out different "hacks" or strategies to no avail.
Unfortunately, while motivation is a wonderful thing often touted as the key to success, it's not always enough for us to achieve our ambitions — sometimes, discipline is also required.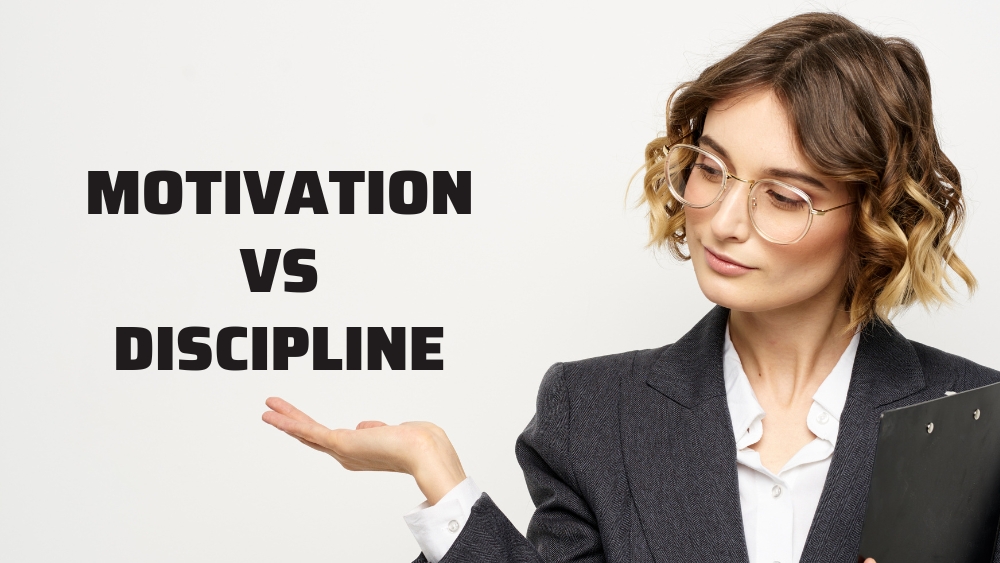 So why should we invest in developing both motivation AND discipline when tackling our goals? In this blog post, we'll explore the differences between these two concepts and how they can help us succeed.
Here is a one-sentence answer for motivation vs discipline:
Motivation gets you excited, while discipline ensures you stay committed and achieve success.
What Is Motivation
Motivation is a state of mind that drives us to take action and pursue our goals. Motivation can come from many sources, including our own dreams, passions, interests, or desires. In addition, it can be triggered by external factors such as rewards, recognition, or incentives.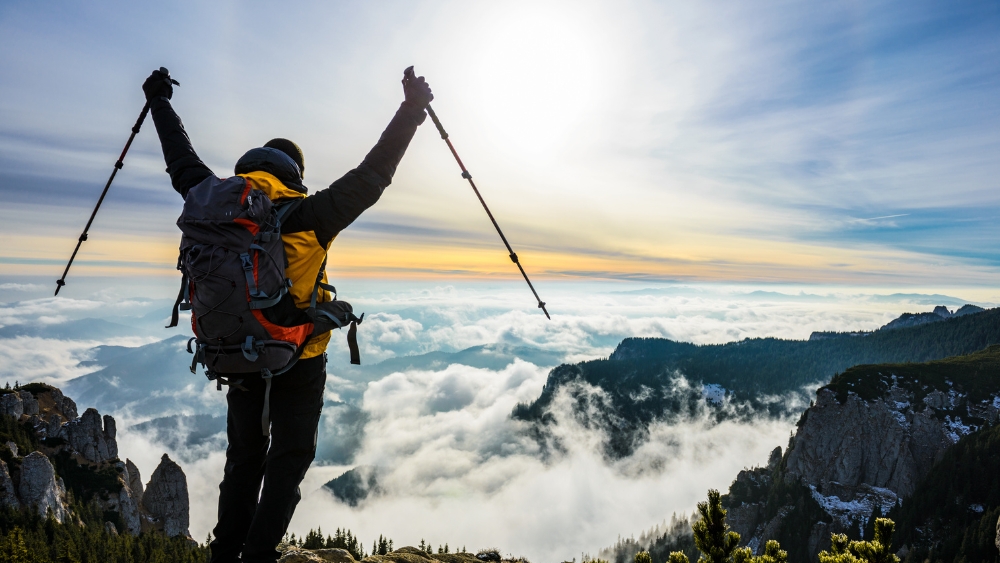 Motivation helps us overcome obstacles, stay focused on the end goal, and take action toward our ambitions. Motivation is often thought of as the essential key to success; however, it can be fleeting and can quickly wear away if not constantly nurtured.
Motivation is also defined as "an inner force that drives us to take action." Motivation is often considered a result of emotions, values, and beliefs — the things that make up our personal identity.
Two Main Types of Motivation
There are two main types of motivation: intrinsic and extrinsic.
Extrinsic Motivation
Extrinsic motivation refers to external rewards or incentives in the human brain that drive it to take action. These external motivators can be tangible, such as money or prizes, or intangible, such as recognition or praise.
Extrinsic motivation is often used in the workplace to encourage employees to work harder and more efficiently. It can also be useful in other areas, such as exercise or studying. However, extrinsic motivation can be fleeting and is not always enough to keep us motivated in the long term.
Extrinsic motivation may provide a temporary boost, but it often falls short of sustaining long-term commitment and drive.
Examples of Extrinsic Motivation in the Workplace and Education
bonuses
promotions
awards or recognition
grades
extra credit
special privileges
Intrinsic Motivation
Intrinsic motivation is the drive to take action based on internal desires, interests, or passions. Unlike extrinsic motivators, intrinsic motivations come from within the individual and provide a sense of satisfaction and enjoyment that can be long-lasting.
Intrinsic motivation is often more powerful and effective than extrinsic motivators, as it encourages us to pursue our goals and dreams without being influenced by outside rewards. However, intrinsic motivation can come from many sources and can help us stay motivated for extended periods.
It is important to nurture our intrinsic motivation regularly to ensure that we remain on track with our goals.
Intrinsic motivation stems from within, driving personal growth and fostering a deep-rooted passion for long-lasting success.
Examples of Intrinsic Motivation in the Workplace and Education
Working on an interesting project
Pursuing a hobby or passion
Exploring and learning something new
Helping others
Engaging in creative activities
What Is Discipline
Discipline is a form of self-control and determination that can help us achieve our ambitions. It involves setting goals and taking consistent action toward reaching them while remaining focused on the result.
Discipline requires inner strength to persist despite obstacles or distractions, even when motivation fades. Self-Discipline is not about punishing yourself for every mistake but understanding how to use your resources and energy best to stay on track.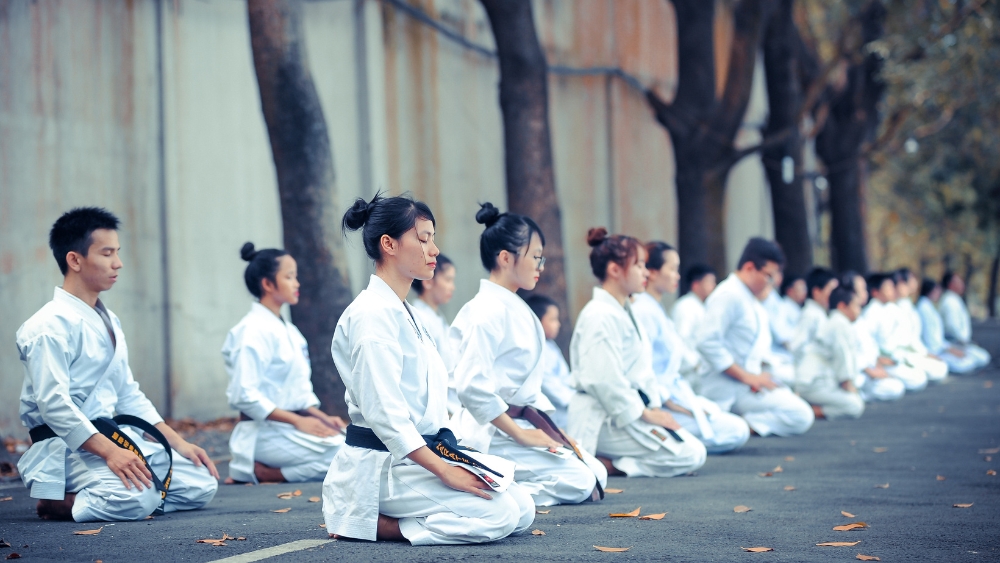 Discipline can be learned and strengthened through practice, as it helps build good habits that make achieving goals easier in the long run. With discipline, we have the power to create sustainable change for ourselves and those around us.
What's more important, Motivation or Discipline?
When it comes to reaching our goals, the dilemma of choosing between motivation and discipline is a difficult one.
Motivation and discipline are two of the most important elements for success in any field. Motivation drives us to pursue our goals, while discipline is about self-control and staying focused on our objectives. Both are essential for achieving success in any area of life.
While motivation fuels initial enthusiasm, discipline is the essential ingredient that ensures consistent effort and long-term achievement.
Achieving success requires more than just the initial burst of motivation. While motivation may give us the push we need to get started, it's the discipline that keeps us going until we achieve our goals. Without discipline, we risk getting stuck in the same place, unable to make progress.
On the other hand, without motivation, we may struggle even to begin. A healthy balance of both discipline and motivation is necessary to achieve our ambitions and accomplish what we set out to do.
Tips for Motivation and Discipline
Make a plan
Achieving your goals starts with a clear vision and realistic short-term objectives. Building motivation and discipline can seem daunting, but with a step-by-step plan, anything is possible.
Breaking down tasks into easily manageable steps and prioritizing the most important ones is key to staying on track. Remember, success is achieved by consistent effort and a focused mindset.
Celebrate small wins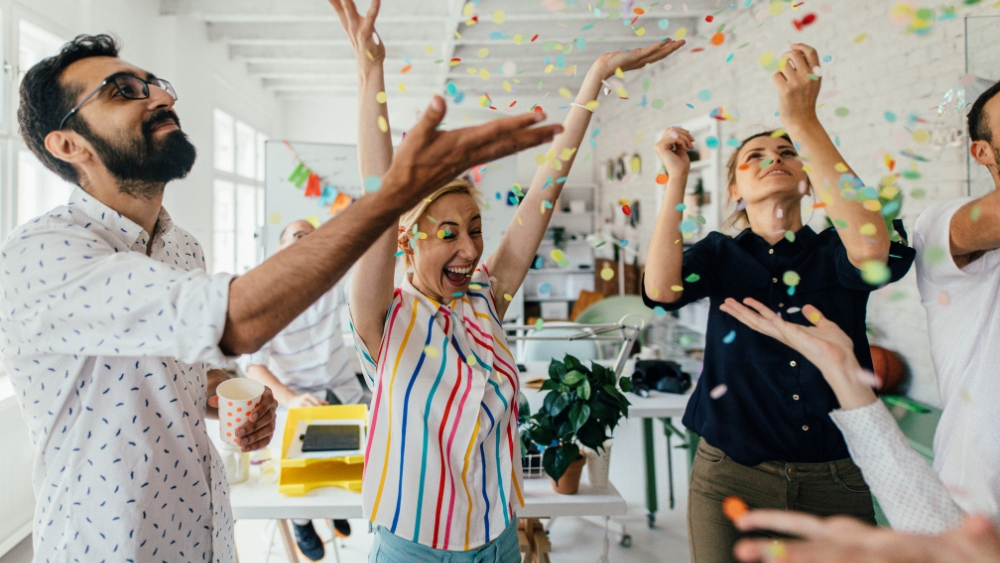 Motivation is all about feeling rewarded for your hard work, so don't forget to celebrate every win, no matter how small. Motivation and discipline can be hard to come by, so make sure you take the time to celebrate each success, however small it may be. This will help to keep you focused on your goals in the long term.
Stay organized
Motivation and discipline are often hampered by our inability to stay organized, so make sure you are doing all you can to keep on top of matters. This process includes creating lists of tasks, delegating responsibilities if necessary, and setting realistic yet challenging deadlines.
Break up the monotony
As we trudge through the daily grind, it's tough to remain motivated and disciplined. We all yearn for something to break up the monotony and re-energize ourselves. The solution? Introduce some variety into your daily routine. By mixing up your activities and tasks throughout the day, you can stay on track and make steady progress toward your goals.
Perhaps take a break to exercise, or refresh your workspace or environment to boost productivity. With a bit of creative thinking, a new habit formation to break free from the doldrums and keep your focus razor sharp!
Motivate others
It's no secret that motivation is key when it comes to achieving goals. But did you know that it can be contagious too? By taking the time to motivate your peers and business colleagues, not only do you give them a boost, but you'll also be reminded of the importance of staying on track with your own aspirations.
Focus on the present
Maintaining motivation and discipline can be a tricky task, especially when we fixate on lofty long-term goals. But here's a thought: why not take it day by day? Stay present in each moment, and make sure you remind yourself of the reasons why you're in it. By drawing focus to the present, motivation naturally remains at a high level.
Set reminders
Motivation is often fleeting and can easily slip our minds, so make sure you set reminders for yourself to stay focused on your goals. This could be a daily alert on your phone or a reminder posted at your desk.
Find a mentor
Motivation and discipline can be hard to come by on our own, so don't be afraid to reach out for help if needed. Finding a mentor or coach who is experienced in the area of your goals could provide invaluable insight into staying motivated and disciplined over time.
Develop rituals
Rituals help us stay focused and organized in our daily lives, so it is important to create small habits that help you stay disciplined throughout the day. This could mean getting up at a certain time each morning, taking regular breaks, and drinking plenty of water during your workday.
FAQs
Does motivation build discipline?
No, motivation does not directly build discipline. Instead, motivation and discipline are two separate concepts that work together to help us take disciplined actions to achieve our goals.
What is the purest form of motivation?
The purest form of motivation is intrinsic motivation. This type of motivation comes from within a person and is driven by an internal desire to succeed.
Can you be disciplined without motivation?
Yes, you can be disciplined without motivation. Motivation is an emotional state that helps us to take action, while discipline refers to our ability to maintain a consistent course of action in spite of difficulties or obstacles. Therefore, it is possible to keep yourself on track and focused even if you don't feel motivated.
What destroys motivation?
There are many factors that can lead to a decrease in motivation, such as lack of sleep, feeling overwhelmed or overworked, not setting clear goals, and lack of support. Additionally, fear of failure, weight loss, or the unknown can be major roadblocks to staying motivated.
What are the 4 M's of motivation?
Harnessing the power of motivation can be a game-changer in achieving your goals. To achieve optimal fitness levels and results, it's not just enough to have a desire. It's crucial to develop strategies to ensure that you are staying on track. The four M's of motivation – Motivation, Metacognition, Mastery, and Mental Models – are key to unlocking your true potential.
What factors motivate behavior?
Exploring the drivers behind human behavior is an intricate and fascinating journey. From rewards and punishments to feeling the pressure of our peers, there are countless factors at play. Positive or negative reinforcement can also act as powerful tools in our brains, shaping our actions.
Understanding these motivators can help us navigate the complex landscape of our own minds and lives and those around us with greater empathy and insight.
Conclusion
To achieve success in any challenge, you need two key ingredients: motivation and discipline. Motivation is the spark that ignites your drive and propels you forward, while discipline is the grit that keeps you going through the ups and downs.
It is important to remember that virtue comes from deep within ourselves; one must be internally driven to create the discipline needed to reach their goals. While motivation starts with inspiration and enthusiasm for a goal or project, successful completion requires dedication and self-discipline.
I wish you the best in pursuing your dreams! Fabian.
Share with your Friends: